The Amenity Effect: How to Create a Thriving Mixed-Use Destination
By: Graham Lochridge Post
Amenities have a profound effect on the value of a building, and new unique experiences make a lasting impression for consumers, employees, hotel guests, and residents. Our mixed-use teammates set out to explore current and future amenity trends in our latest blog series, The Amenity Effect. Follow along as we dive deep into the environments where we work, shop, live, and thrive and take a closer look at the amenities that help make these environments flourish.
___________________________________________
Over the past few weeks we've pointed out experiential design opportunities within the realm of live, work, shop, and stay environments, and how amenities can add value to these environments.
While each of these sectors can stand on their own in the market, we are seeing an elevated interest to bring them together in mixed-use developments. As many urban dwellers of the millennial generation begin having families and settling down, they seek walkable communities with the same access to services, restaurants, grocery, and entertainment they had downtown. Gen Z seeks the same energy as a college campus, and there are older generations that seek to exchange the empty nest at the end of a cul-de-sac for a more vibrant community surrounded by entertainment, convenience, culture, and activity. Multi-family developments, both urban and suburban, can provide for those transitions.
_______________________
"There is no recipe for a great mixed-use development, but there is definitely a secret sauce. This secret sauce is blended together to create an active, engaging, and creative atmosphere, while making guests feel safe and entertained."

—Michael T. Lentz, Managing Principal, NELSON Worldwide
_______________________
There are several combinations that go into the recipe for an engaging mixed-use development, and we're breaking them down in this edition of The Amenity Effect:
Inclusive Connectivity
Engaging mixed-use destinations should be inclusive to all types of transportation including cyclists, pedestrians, public transportation and vehicles. Parking amenities like valet, stacked storage, personal garages, ride share nodes and lounges, car washing and detailers stations are all examples of amenities that bring value to a development. Mixed-use developments have a valid role in reducing the need for personal vehicles and encouraging alternative opportunities and amenities. Projects with walking trails, bike paths, and safe sidewalks are more inclusive and promote connectivity.
NELSON Worldwide's project Avalon, a premier mixed-use destination located in Alpharetta, Georgia, features dedicated areas for ridesharing and public transportation. And as parking ratios went down, the team was able to transform the underutilized parking decks into valuable, usable, square-footage.
Convenient Resources
Anchoring a development with a grocer or neighborhood convenience store can shore up a strong retail component, as well as provide value to the residents. Dry cleaning and laundry services add value to the multifamily components, along with style salons and pharmacies. As noted in our residential edition, more people are getting pets and we need to design for the cohabitation, care for and pampering of pets, and mingling of owners. Some seek concierge service to provide housekeeping, care service, delivery services for restaurants and groceries, and even pet sitting or walking.
Community, Creativity & Co-Working
The most lively mixed-use destinations blend community and creativity to bring energy to the environment. Amenities like community halls and event space for private events and communal gatherings bring value to those who work or live at a development.
As the work-from-home phenomenon continues, there is a paradigm shift that demands a larger variety of workspaces, going beyond traditional offices and buildings dedicated to specific companies. Now, more than ever, there is a greater need for individual and co-working space, as well as entrepreneurial lounges. Places where people can collaborate, host a presentation, or simply work remote, away from the home will see a broader market. Buildings with indoor, outdoor, and rooftop offerings, coupled with proximity to residential and restaurants aptly position these amenities.
Creating a district of offerings for creatives; a sort of Maker square can add a layer of richness to the neighborhood. A hub for boutiques and pop-up brands could co-mingle with tech startups that offer access to tools, space, and classes in 3D printing, machinery, creative software, or glass blowing for hobbyists and budding entrepreneurs. Sprinkle in options for the food and beverage arts with cooking and mixology demonstrations.
Flexibility to Meet Consumer Demands
The pandemic has reinforced the need for spaces that are easily converted to different uses depending on what the current needs are. Providing pop-op or quick build opportunities for local startup boutiques, can change up the experience with short-term leases to cycle in new experiences of food, retail, and health and fitness.
With the rapid growth of e-commerce and a global pandemic causing retail developments to limit capacity or temporarily close, transforming underutilized space into creative pickup and return concepts is a clever and valuable way to meet consumer demands now and in the future. There is a real planning shift in how we design street scape, traffic flow to handle merchandise pickup and returns. Developers can provide a controlled, branded experience by setting up automated storage pods throughout allowing shoppers to quickly drop off returns or pick up orders without having to go inside a crowded store. Balanced solutions can be planned for within our mixed-use developments with flexible design that can handle adversity to swiftly adapt and evolve through the next pandemic or natural disaster.
Ghost kitchens continue to fill market demand within communities, whether it's for office event catering or a family meal. While the exit of anchor tenants within shopping centers are providing real estate potential for third-party food delivery concepts, there are opportunities within a mixed-use project located in areas that may not be suitable for traditional tenants due t a lack of foot traffic or visibility. Leveraging the localized delivery efficiency can serve as a valuable amenity to a neighborhood.
Recreational Hobbies
Fitness opportunities such as rock climbing, CrossFit, and yoga are traditional staples that have found their way into retail settings over the years as the activities have become more popular. However, more of these active hobbies like racquetball, tennis, pickleball, and cornhole are becoming more desirable. Adding these perks to a development differentiate it from others around it, while adding value to the overall community.
In addition, youth travel sports programs have long had a need for facilities within proximity of family lodging, food and beverage, and entertainment, so mixed use developments could promote a valued partnership. Field house buildings can provide for baseball, basketball, volleyball, soccer, golf simulators, and batting cages. Creative nuances are sometimes all it takes to transform a standard amenity to an epic one.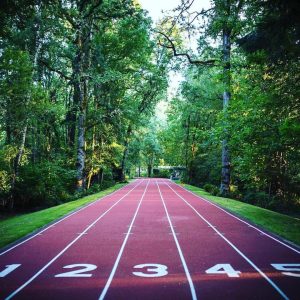 Nike's headquarters in Beaverton, Oregon took a standard track design that traditionally has an open infield and with a simple gesture, threaded it through the woods, creating a unique running experience. Blurring the lines of traditional will also be seen more in seasonal environments. Summer jogging trails and kids' parks could transition to a winter wonderland by converting a winding trail to ice skating like The Central park Ice skating trail in Maple Minnesota. Allowing year-round activation promotes outdoor wellness as well as business for the local vendors.
Wellness
In recent years we've noticed a dramatic shift in the way consumers view healthcare. In an era of self-care and "treat yourself" mantras, healthcare is no longer seen just as treatment for an illness or injury. The meaning now expands to beauty, wellness, fitness, and more, and consumers are demanding these services be more accessible. And according to CB Insights, the global wellness industry is worth almost $4 trillion.
Other examples of health-centric concepts for mixed-use developments are what we call medi-retail offerings. Most of the time, hospitals and health clinics are far away from the city center, with inconvenient parking, and long wait times for appointments. Malls and other retail settings make sense because of their location, ease of access, and dark anchor space, making it a win-win collaboration.
Medi-retail tenants come in all shapes and sizes. From pharmacy extensions and alternative health solutions, to dispensaries and boutique fitness centers, medi-retail opportunities run the gamut.
Mixed-use projects can highlight the features in design supporting our environment and celebrate the invisible amenity features that enhance our experiences, through Wellness integration. Developers can drive green initiatives for carbon reduction goals by responsible and calculated material sourcing and energy efficiency. A centralized cooling plant can free up rooftops that traditionally house equipment allowing those rooftops to support green roof amenities. We can elevate workspaces, lounges, fitness and recreation to capture views or an urban farm atop that parking garage. New building materials and systems can reduce noise and utility bills, while improving indoor air quality that tenants and owners will buy into.
_______________________
"We don't just reduce our energy consumption to save money, we do it because we care to have a healthy enough planet that enables us to have commerce and therefore buildings to operate our businesses within."

—Nicole Keeler, Director of Sustainability, NELSON Worldwide
_______________________
Rock Row located just outside Portland, Maine is an example of local repurpose and transformation. An existing quarry was transformed to provide unique amenity offerings for water recreation, trails and a light and water show called the quarry spectacular.
Programing events with a variety of options to fill the calendar year-round has been fruitful for many mixed-use developments. Coordination of schedule for holiday events, fitness programs, kids crafts, auto shows, movie nights, artist guilds, farmers' markets, live music, fashion shows, game day tailgates, and more is key to keeping a well-oiled machine. Harnessing social media can leverage the FOMO culture by creating must have experiences. Many centers look to set up, look-at-me now installations like murals, sculptures, and interactive showpieces for those Instagram selfies which in-turn drive traffic. Designing in technology and infrastructure to support the activities of today and planning for tomorrow is important to activate and coordinate with other areas of the center to give people real experiential amenities.
A diverse and active community will continue to be the cornerstone of a successful mixed-use development for decades to come and it will be the evolution of the experiences we collaboratively create that will make them thrive.
_______________________
"Amenities are often the driver which transforms a 'place' into a 'destination' providing a range of service, comfort, and unexpected delight. Coupled with a program of events, well thought out amenities have a direct impact on dwell time and return visits."

—Eric Arter, Vice President, NELSON Worldwide
_______________________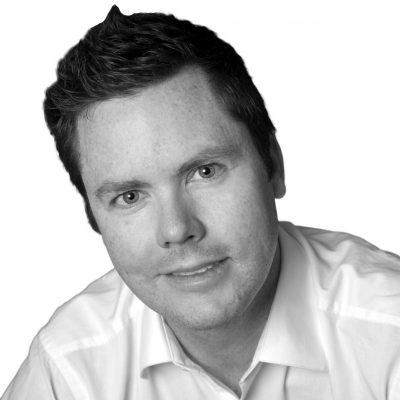 Graham Lochridge Post, Senior Architect
Graham strives to create exceptional environments for his clients, collaborating with them to design spaces that are inspired while meeting their needs and visions. With an in-depth knowledge of rendering software, his expertise lies in 3D visualization and offering support throughout all stages of a project.