Amenities have a profound effect on the value of a building, and new unique experiences make a lasting impression for consumers, employees, hotel guests, and residents. Our mixed-use teammates set out to explore current and future amenity trends in our latest blog series, The Amenity Effect. Follow along as we dive deep into the environments where we work, shop, live, and thrive and take a closer look at the amenities that help make these environments flourish.
___________________________________________
After highlighting some thoughts on live and work, it's time to unpack the play amenities that make up vibrant shopping destinations. Now more than ever, consumers are looking for a differentiated shopping experience, and amenities like ride share lounges, curbside pickup, and locally-driven food halls are replacing outdated mall offerings of the past.
Earlier this year, we set out to discover what experiential, new offerings shoppers were looking for by creating a retail amenity challenge in the absence of this year's March Madness tournament. The top choice for 2020, a beer garden, highlighted consumers' desires for unique food and beverage concepts that allow them to connect with friends and family, unwind, and tap into a more localized offering. When stay at home orders were lifted, people flocked to these venues, seeking that outdoor social ambiance.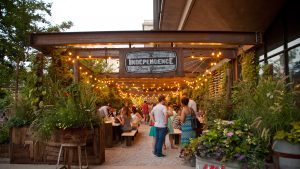 Concert venue came in at a close second, which confirms consumers' on-going attraction to experiences over products. People are inherently drawn to music, and while it may be awhile before stadiums are selling out again, there is always a place for live music at a local shopping center.
Farmer's market and nature trail amenities tied for third revealing consumers' growing interest in wellness. From fresh food opportunities, to fitness, this overarching theme should continue to be a focus for every development.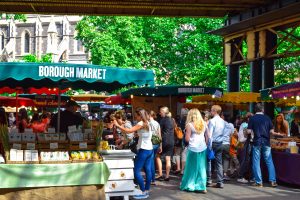 There aren't many new malls being built, but as the big box anchors go dark and the redevelopment opportunities present themselves, we can position the right mix of amenities to enrich an existing center. NELSON works through many of these redevelopments around the country and we're noticing that providing programming and experiences to attract and retain consumers is key.
More amenities and service offerings that enhance and bring value to a shopping destination:
Concierge services – Providing not just valet ride share pickup areas but spaces, environments, and even lounges help improve the experience of arrival and departure from a property
Curbside pickup and returns – Develop creative ways to utilize excess parking and retail space to set up mini distribution within shopping centers to safely and efficiently deliver merchandise to the consumer
Hands-free shopping – Consumers shop hands-free and when they are done, arrive to a central distribution hub to gather their purchases and be on their way
Hobby tenants –There is a place in the shopping center mix for the creative community in maker shops, places where people can come to learn how to use tools, 3D printing, computer programs and take classes to further develop their creative hobbies
Outdoor venues – Plazas that serve up splash fountains, ice skating rinks, movies in the park, outdoor fitness, fashion shows, and artist guilds help energize a center's value
Patio dining – As tenants themselves seek additional outdoor dining, developers are looking for opportunities to integrate communal dining al fresco experiences
Interactive technology – From kids play areas, to walkways and stairwells, integrating next level technology and lighting can provide for experiential exploration throughout these centers
Crossover space/Pop-ups – Taking advantage of those in-between spaces along secondary pathways can provide opportunities for micro tenants and enhance a curated experience throughout a property
It's important as designers that we balance programmatic needs of the client with human nature to curate inspiring environments and experiences. Social connectivity with physical distancing may be today's design problem, but we must plan with flexibility for a better tomorrow.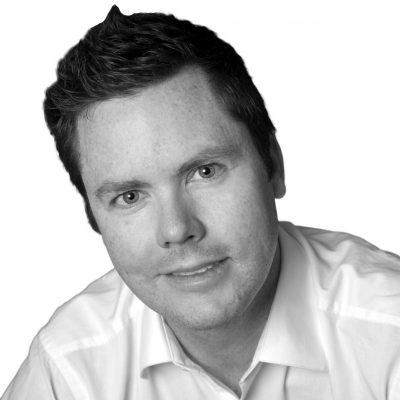 Graham Lochridge Post, Senior Architect
Graham strives to create exceptional environments for his clients, collaborating with them to design spaces that are inspired while meeting their needs and visions. With an in-depth knowledge of rendering software, his expertise lies in 3D visualization and offering support throughout all stages of a project.