As COVID-19 changes everything around us, building amenities must change as well. The traditional definition of amenities will expand to support lifestyles and landlords will have to get creative when it comes to making sure their building and developments hold value for current and future tenants. Below we've highlight 10 building amenities that can be adapted to or adopted in the COVID world:

Rooftop Terrace / Outdoor Spaces
Efforts should be shifted to evolving and merging the physical confines of a structured building with the fresh openness of the outdoors. Whether it is re-imagining a building's rooftop or adding an outdoor patio, allowing people the ability to go outside allows any space more flexibility and comfort during these times.
Private Production and office suites
Providing access to private, carefully managed suites allows tenants access to the technology and privacy needed to work while offering extra an layer of safety through monitoring who and how the space is used.
Bike/Scooter Storage Room
With public transit a concern, office buildings should consider adding perks like bike/electric scooter storage or rental center to accommodate alternative transportation options.
Private green space / nature trails
Outdoor spaces will reign supreme in the coming years. Adding green spaces to properties allows users to move activities or fitness outdoors and limit time inside. In addition to this, outdoor spaces are better suited for the new sense work-life balance many have grown accustom to during COVID-19.
Larger, Open co-working space
To further enforce physical distancing, providing large-open co-working spaces may allow tenants or employees to spread out. This can create more opportunities for safe collaboration, unified engagement, and increased productivity in the workplace.
Outdoor dining
To allow for more space and better air flow, moving cafeterias and kitchens outdoors will can create a safer food experience.. In addition to safety, these spaces offer tenants a more unique and vibrant experience to enjoy meals and breaks than before.
Meditation Rooms / Technology-Free zones
With a renewed focus on holistic wellness, many tenants will search for dedicated space for users to unwind and recharge in a safe environment.
Fitness rooms with 24/7 cleaning services
While many gyms and fitness centers have hit pause during COVID-19, these spaces can still hold value in times when wellness is a top priority. For individual's who still want to use these amenities, landlords must look into creating individual rooms and be able to provide an extensive cleaning service.
Virtual programming
Creating omni-channel experiences will help property owners keep users engaged in times where access is limited. Apps that provide on-demand fitness classes or entertainment for families are great ways to keep providing experiences to tenants.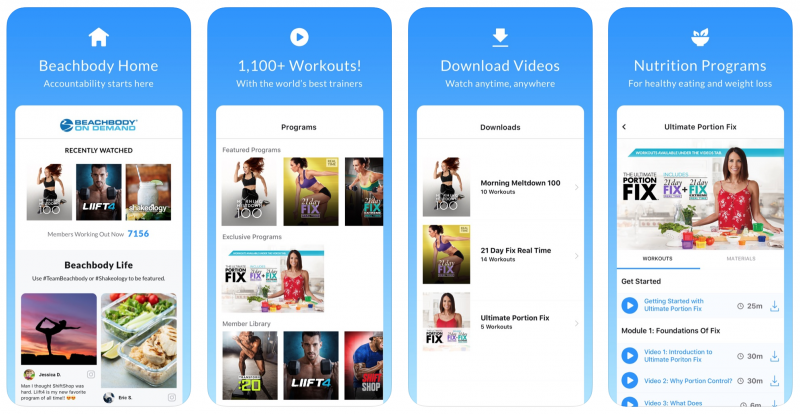 Grocery/Food Delivery Kiosk
To better manage who is going in and out of the building, building lobby and entrances spaces may consider adding a designated kiosk or delivery space for food and grocery delivery services.
For trends, insights, and resources on how to help you reenergize or reposition your real estate, visit our Asset AdvantEDGE newsletter.