Amenities have a profound effect on the value of a building, and new unique experiences make a lasting impression for consumers, employees, hotel guests, and residents. Our mixed-use teammates set out to explore current and future amenity trends in our latest blog series, The Amenity Effect. Follow along as we dive deep into the environments where we work, shop, live, and thrive and take a closer look at the amenities that help make these environments flourish.
___________________________________________
For years there has been a battle between multi-family and residential developers on who can offer the best of the best when it comes to amenities. While the competition is still strong today, many have realized there is a pendulum that swings and what was magnetic to tenants a few years ago, may not carry the same allure today. Adding more truth to this idea, the changes that 2020 has brought upon our lives has allowed us to recognize the importance of our human condition and evaluate the instinctual needs to strive for providing good design accommodation. Across the residential sector, there has been and will continue to be a desire for experiential amenities. Here are four trends we see quickly approaching:
Outdoor Connectivity
During COVID-19 we've seen many people seek work-life balance with the outdoors including walks, patio Zoom calls, and creative exercising. Connectivity to greenways, parks, and trails when available are perks for those seeking that balance.
As the desire for outdoor wellness grows, many tenants will look for developments that feature exterior amenities. Rooftops, pools, fire pits, and grills will continue to be favorites and moving forward we will see a desire for larger green spaces that can be segmented into smaller group spaces for yoga, respite, work, and appropriate social gatherings. In addition to this, attention to pets and gardening have also up ticked. Amenities such as dog washing stations, pet friendly courtyards, trails, and sustainable gardening will see a higher demand; especially today as the pandemic has resulted in an increase of pet adoption and less trips to grocery stores.
Fitness
Fitness is a very powerful cog in the amenity wheel, whether communal or in-unit. At home fitness has increased dramatically in the absence of gyms during COVID-19, but private fitness spaces and outdoor equipment are still elements potential tenants desire.
Another fitness focused amenity developers may consider is bike maintenance programming and storage spaces. To avoid mass transit and increase outdoor time, many people have turned to bikes for fitness and transportation leading to opportunities for an enriched experience in how we transport bikes within a property.
Coworking
Coworking spaces are a growing trend in multi-family residential environments that will continue to increase as businesses adopt more permanent work-from-home policies. Media and conference rooms, as seen in our DECA Campertown project, are popular along with a variety of space types that provide for a heightened way we can experience work without having to travel to the traditional office. Developers are also looking to allocate square footage within units for individual private workspace.
Community
Community is a big draw to multi-family and embracing the local context and history through brand and storytelling can reinforce the connection of street level amenities through branded storytelling. Restaurants, dry-cleaning, grocery, and other service retail help support residents as well as activate the ground floor. Designing the right mix and scale will allow fruitful and safe social engagement, while providing the comfort of home.
_______________________
"In these unprecedented times, where people are trying to maintain
a safe distance from one another, the human experience is still a social one.
By nature we crave a sense of togetherness and community.
Amenities help to provide an avenue to foster this need and can bring people together,
whether for work or play. It is our responsibility as architects and designers
to provide this environment in a safe, yet fun and exciting way."

-John Lewis | NELSON Worldwide Studio Director, Multifamily
_______________________
Adding a sense of community to a development can be done in many ways, but one way we see this being done is through partnership with local art organizations. By adding installations and galleries throughout the building, as seen at Worthington Yards in Cleveland, OH, tenants are inspired to celebrate the space, its art, and community around them. Layering on a programming element allows for refreshed curation of new work and resident participation to provide new experiences with this type of cultural amenity.
Enhancing the experience of parcel pickup will be important to bring these community needs to the residents. Thoughtful design toward cold storage should be considered for the future of grocery, restaurant, and pharmaceutical deliveries.
_______________________
"In today's emerging generations and onset of wellness heightened by COVID-19,
amenities are a basic requirement. We need to be asking ourselves,
how can we make the gym, cafeteria, outdoor deck, and beyond better?
We should be striving for 'experiential' design that takes these and turns
them up a notch to provide an experience."

–Haril A. Pandya, FAIA LEED AP | NELSON Worldwide, Sr. VP/Managing Director, National Practice Leader
_______________________
The amenity effect for residential developments goes beyond making a desirable place to live. Providing elements of convenience, community, and wellness are tools that create an environment that allows people to thrive and build a new lifestyle.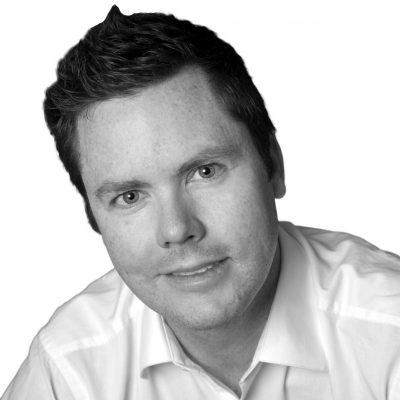 Graham Lochridge Post, Senior Architect
Graham strives to create exceptional environments for his clients, collaborating with them to design spaces that are inspired while meeting their needs and visions. With an in-depth knowledge of rendering software, his expertise lies in 3D visualization and offering support throughout all stages of a project.