Transformational shift in consumer lifestyle habits and retailers' brand experience
First of all, THANK YOU to all the front line workers, including those at grocery stores and restaurants at this unprecedented time. You have provided all of us with the opportunity to be able to enjoy food and meals with our loved ones and families during this difficult period. Your efforts don't go unnoticed!
As I think about how the quarantine has changed consumers' perceptions and lifestyles relating to many different areas of our daily life (work, education, shopping, entertainment, fitness, etc.), I thought I'd share a perspective on how this might impact the future for grocery retailers and restaurants. This time has changed our shopping habits, food delivery, meals with others, pick-up and on-the-go ordering and even the packaging of food and other products.
I know many consumers are leveraging technology, perhaps for the first time, ordering online or on their mobile phone, picking up in store, curbside and/or having it delivered. Prepared food brands like Blue Apron have grown 300 percent this past month (after losing almost 60 percent market value in 2019). Hello Fresh has grown 40 percent year-to date. DoorDash, Grubhub, and UberEats are growing once again after struggles with obstacles the past six months from restaurants based on their high commission structure.
For many, some of these experiences will be for the first time (new adopters) or for others who were already technology savvy, our current situation has forced them to do this more often. So, what habits will stick in the future? What will change or evolve? What perceptions have been created about brands and their response to all of this? Has this new norm been favorable or unfavorable?
Some retail brands have responded to the challenge well. Kroger recently launched a pick-up only location to make it easier for shoppers to get groceries while limiting customers' potential exposure to the coronavirus. Panera Bread restaurants, like other fast-casual brands are offering groceries to order and food delivery. Other brands like Walgreens are leveraging their drive-thru to expand the usage beyond dropping off and picking up a prescription. What could other brands learn from this?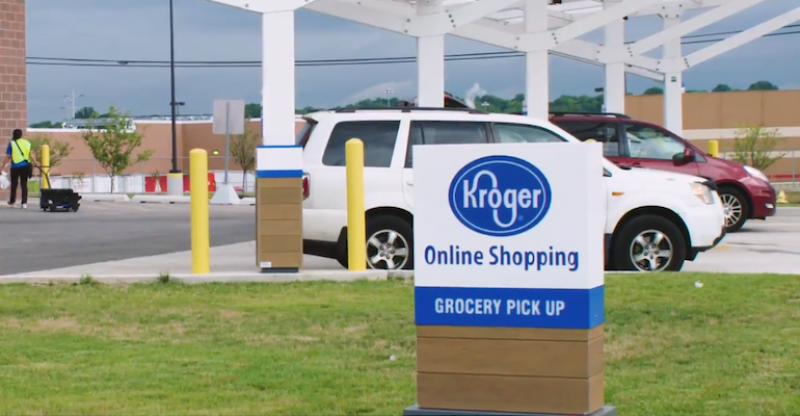 In the future, consumers will more than likely shift their purchase habits based on this recent experience. For example, because of the shortage of toilet paper, tissues, cleaning products etc., consumers have gone online to purchase these from retailers they would not normally consider. Many consumers already order staple items like these online via a replenishment program. In the future, will e-commerce grow even more rapidly because of this current experience where consumers feel more comfortable about this and actually enjoy it? I see many categories being affected by this, such as pet food, bulk beverages, and other items.
Brands will need to envision a new retail experience for the future in order to differentiate their brand proposition to remain competitive and to deliver on consumer trends.
This change will cause the need for a new supply chain model to be accelerated at a faster pace than what might have already been planned by some retailers. The role of the store will also need to continue to evolve. Transform the front-of-house and rethink the back-of-house to meet consumer demands and provide a more efficient distribution and delivery system. More efficient distribution centers are needed to facilitate the rise in e-commerce and delivery increase to stores and to customers. Many retailers will need a more efficient method, especially in urban areas for last-mile delivery, which will be important for retail brands to compete against Amazon and others.
Many consumer trends that were identified before the COVID-19 situation will not go away, but rather many of them will become accelerated, such as convenience, personalization/customization, integration of mobile/digital with the physical store experience, BOPIS destinations, etc. Convenience is a key area where many grocery and restaurant brands will need to rethink their offering. Since COVID-19 put restrictions for many restaurant and grocery brands in many states where they had to stop build-to-order food offerings (custom made sandwiches, meals, etc.), while still being allowed to sell pre-packaged food express/convenient offerings. In the future, both of these offerings will still be needed, although express/convenient offering will continue to grow. This affects the supply chain, delivery model and how this offer is presented or merchandised in store.
In summary, there are five key learnings in response to COVID-19 for retail brands:
Rethink the supply chain for the new retail economy with a focus on a new channel for delivery providing more convenience for consumers while driving efficiency for the retailer.
Transform the retail environment for shoppers

–

For grocery, how can the store become a destination for specific experiences, while strengthening their e-commerce business? For restaurants, how can they become more innovative with a retail offer in store, while innovating their to-go experience?
Reimagine the role of the store – Transform the front-of-house and rethink the back-of-house to meet consumer demands and provide a more efficient distribution and delivery system.
Leverage existing real estate assets and innovate to provide a better customer experience and differentiator for the brand – Parking lot, drive-thru, BOPIS destinations all can be reimagined.
Integrate digital with the physical store – Innovate the consumer experience by providing meaningful mobile apps, RFID technology for the elimination of check-out and other processes, in-store communication and integration with mobile and other digital experiences.