As the first quarter of 2020 comes to a close, we would normally look back on recent openings, trends in design, and encourage you to go visit some cool new concepts. This time however, we're shifting to look at how brands have responded to the COVID-19 pandemic that has radically altered our society–for the time being. As it stands, we've seen brands react and adjust in three primary ways: consumer-focused, employee-focused, and national support. Below, we outline some of these brands and take a quick look at what they've done to ensure that they are responsibly interacting with consumers during this time of new social norms.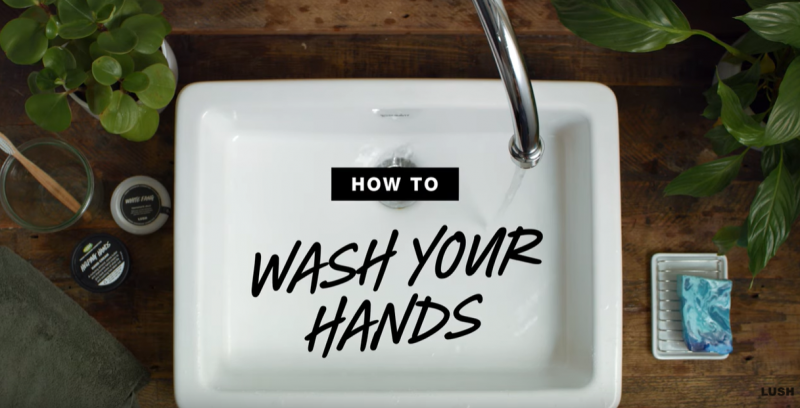 Consumer-Focused
Some brands have gone beyond the government regulations to provide their customers with new experiences that help maintain physical distance and slow the spread of the disease while ensuring their brand retains relevance.
LUSH stepped away from their animal activism messaging to encourage consumers to come into the stores and wash their hands.
Grocery stores, Target and Kroger most notably, dedicated an hour of shopping to vulnerable/at-risk guests. Many stores also placed an employee at the front door to clean cart handles, provided floor decals to demonstrate appropriate distance, and started rotating checkout lanes in use to deep-clean at regular intervals.
Leon is trialing a new way to sell pre-packaged, restaurant-quality meals and sauces straight to the public via delivery and carryout.
Some restaurants took their excess stock and shifted to operate as mini groceries stores in addition to their carryout and delivery services.
Frisch's created the Big Boy's Market to sell everything from rolls of toilet paper, to fresh ingredients through their drive-thru.
Founding Farmers created the Farmers Market + Grocery allowing guests to reserve a time through OpenTable and place an order for meal kits (with recipes + instructions) while remaining in their cars.
Lyft pivoted from delivering people to delivering medical supplies and food, and partnering with a few Medicaid companies to shuttle people to and from medical appointments.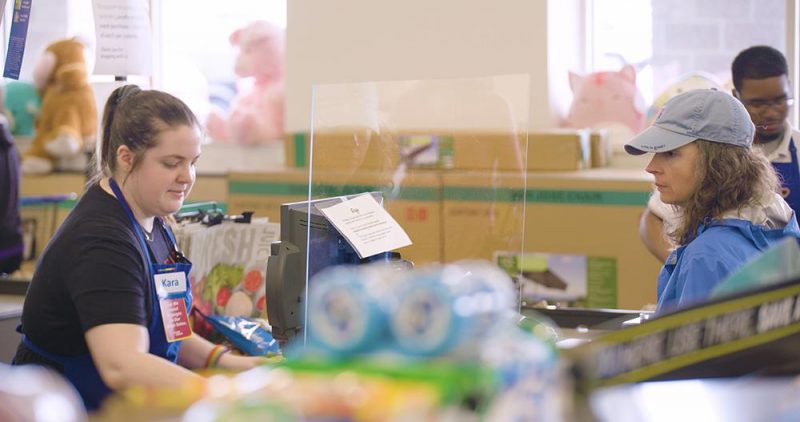 Employee-Focused
Many brands keeping their doors open are leaning into ways to show support and appreciation for their employees. "Our associates are on the frontlines, ensuring Americans have access to the food, services and products they need during this unprecedented pandemic," said a Kroger spokesperson , as an explanation for why they've taken some of these actions to support and protect their staff. Often, these investments have been monetary:
Starbucks is providing a $3/hour pay raise to store-level employees who are working through April 19 and continuing to pay employees for the next 30 days (whether they work or choose to stay home).
Chipotle is providing their hourly workers a 10% increase through April 12 and offering increased sick pay so their employees "never have to choose between work and taking care of themselves."
Target increased their minimum wage to $15/hour until May 2 and is giving department managers bonuses between $250 and $1,500.
Dick's Sporting Goods closed all stores on March 19 and to ensure staff is paid in full during this period both the President and the CEO will not receive a salary and the CFO will receive 50% of their salary
Starbucks was an early mover in adjusting their operating procedures when they announced at the beginning of March that they would temporarily be suspending the option to refill personal cups – the 10-cent discount is still honored for those who bring their reusable cups to show.
Kroger installed plexiglass shields at their registers to protect employees and increased access to hand sanitizer at registers as well as other areas throughout their stores.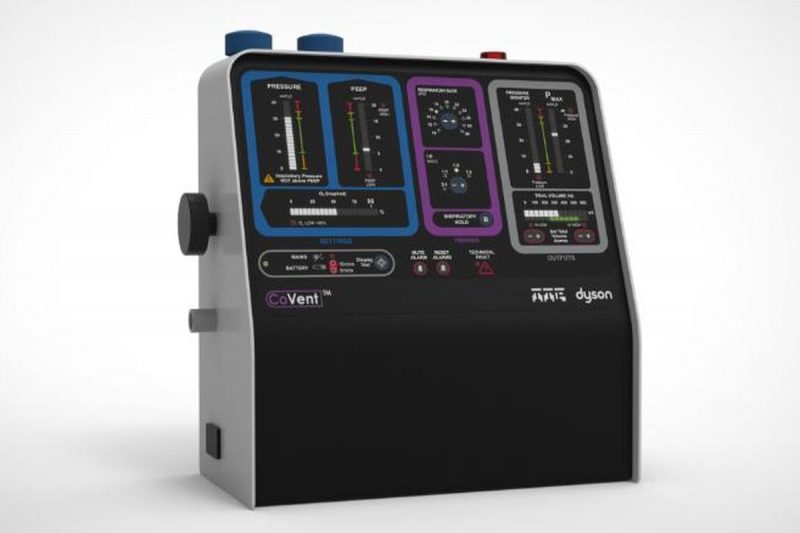 National Support
A number of brands have looked for ways to support the fight against the spread of COVID-19 by donating time, money, and supplies, often refocusing their production and operation efforts on ways to help make a difference.
In a time of such uncertainty, it's heartening to see so many companies doing great things for both their employees and others around the world.
---
To stay updated on how NELSON Worldwide is working from home and showing up for you, check out our latest content.