Embracing Chaos: Key Takeaways from Trend Hunter's 2020 Future Festival
By: Kelsey Chessey
We attended Trend Hunters's 2020 Future Festival one of the world's most innovative conferences, to better understand the trends that will define the future as we navigate the most critical period of change in modern history. A common theme at this year's event focused on chaos and how it is driving innovation across all sectors.
Gathering virtually alongside nearly 12,000 other professionals, we listened and joined conversations that opened our eyes and ears to big ideas and opportunities on the horizon. Here's what we took away from this year's events:
A New Hierarchy of Needs
Now more than ever, brands have an opportunity to get creative with their strategies and offerings as consumers, in one way or another, become more open-minded to new opportunities. With so much uncertainty and change, the traditional hierarchy of needs has shifted and many people have been left to question what exactly they do "need" to be fulfilled. For most, the focus has shifted to things like food, safety, and shelter, all things that didn't previously occupy the forefront of our minds. For retailers, employers, and beyond this presents a rare opportunity. The opportunity to offer something new and pave the way for consumers of today and the future.

The 2021 Rush
While this year felt like a free fall, 2021 will feel like a gold rush. With a vaccine and a new year on the horizon, there will be endless opportunities to gain new footholds with customers while embracing new verticals. With this in mind, brands, businesses, and organizations of all shapes and sizes should be ready to innovate, grow, and meet consumers' needs by filling in gaps that have appeared this year. For example, urban real estate prices are lower than ever before, so brands looking for city spaces should take advantage.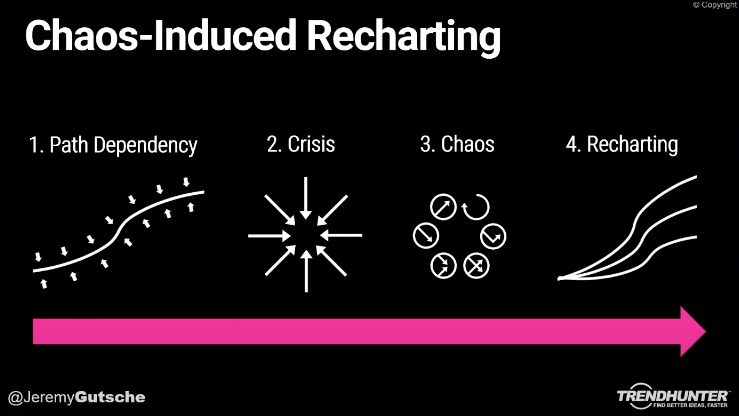 Brand Opportunity
In addition to learning about the latest consumer and real estate trends, more key takeaways and megatrends from this year's Future Festival were a detailed reminder to take advantage of new opportunities:
Acceleration: While focusing on how to navigate pandemic impacts, many brands have accelerated previous initiatives. AI is one area where brands have seen years of progress unfold in a matter of months to adapt.
Cyclicality: With health and wellness in mind, cyclical/sustainable solutions have become a top priority for most brands as they think about the future and how to be prepared for it.
Convergence: More than ever, hybridization and cross-market innovations are helping brands in new ways while seemingly disparate businesses are coming together to create new opportunities for consumers. Check out our (Re)dustrial Revolution webinar to learn about how retail and industrial sectors have merged.
Divergence: With a new sense of community, consumers have divided their attention to also smaller entrepreneurs and local businesses to support and invest in microcosm.
Redirection: Experience was already a powerful driver of change, and as it evolves, pent-up demand for experiences (revenge against COVID) will make it an even bigger investment as consumer seek out things that make them FEEL something.
Reduction: Today, simplicity has become popular as consumers look for products, services, and environments that offer a sense of calm. Moving into 2021, people will redefine essentialism as they carry the things they discoverd in 2020 into the new year.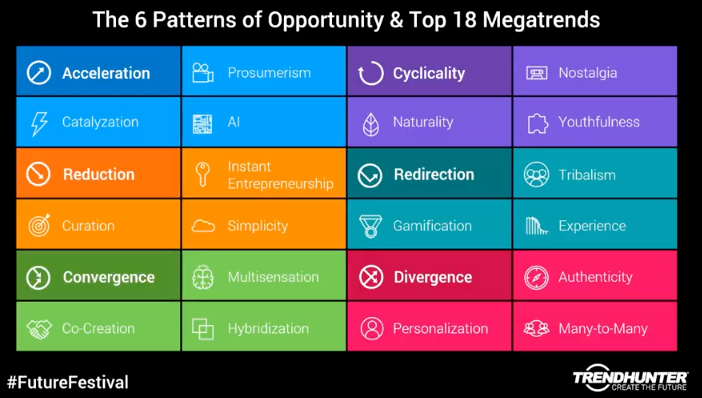 Overall, as consumers adapt to new lifestyles and anticipate post-pandemic freedoms, preferences are changing by the minute and if brands are brave and bold enough to embrace the chaos, it is possible to thrive. We're both curious and excited to see what trends will emerge and be explored at next year's festival. To learn more about Trend Hunter, visit here.