The Return of Hospitality: How To Retake Property Shots
By: Creative Fuel
While the hospitality industry resets, now is the time perfect time to show your hotel property some TLC and ensure it's in the best shape it can be when guests return. From sanitizing to rearranging or simply taking new photos of your space, there are endless things you and your team can do so that when COVID-19 passes you'll be booking rooms more than ever.
This week, we're giving you all the tips and tricks on prepping, composing and capturing the best shots of your property. According to Trivago, hotels on booking websites with high-quality photos have a 63% higher click-through rate—but we know getting the perfect shot can be tricky when rooms and amenity spaces are full with guests. So, while your space is empty take advantage of the opportunity to make sure your space looks great online.
Prep The Shots
Make a list of the shots you want to get
Think about the time of day you will shoot
Avoid shooting when the sun will be hitting the windows/area directly
Clean and straighten the shot areas
Wipe all surfaces down, sweep all the floors
Look for glares on glass in picture frames or mirrors—close blinds or curtains to eliminate.
Fluff up pillows and straighten and iron duvets/sheets
Remove any extra or unsightly items (like trash cans or unapproved signage)
BEFORE
AFTER
AFTER
BEFORE
Compose Your Shots
Turn on all the lights you can, even in adjacent areas for light spill over

Position yourself in back corner so you can to get the widest view of the room. Shooting diagonally across the room will give a better result than shooting parallel or perpendicular to the walls.

Take a test shot to see how everything looks and then adjust
Adjust furniture to fill the frame of the picture, cutting down on bare areas

Consider pulling furniture out from the edges of a room to fill the bare spots
Or aligning/spacing furniture differently than you would when guests are around – there are no need for walkways in photos!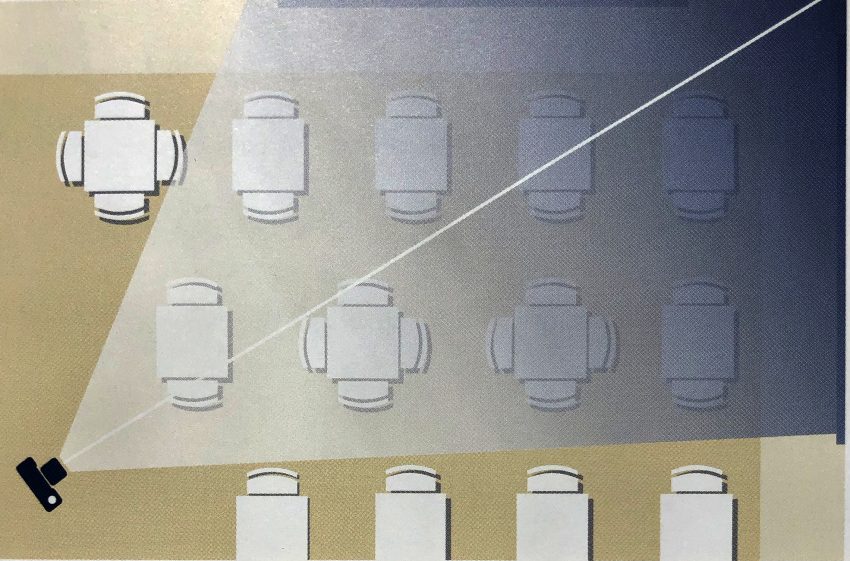 Take Your Shots
If you have a tripod, use it! If not, try to find a table or something stable to set your camera on
Utilize the self-timer mode—this as well will also help to stabilize the shot
Now that you're equipped with everything you need to know about polishing up your property photos, it's time to get those perfect shots! For more  information on how-to navigate the impacts of COVID-19, visit our support and insights page here.