Today, people move fluidly from experience to experience resulting in everchanging environments that are shaped by the lifestyles and needs of people and communities everywhere. From coast to coast, our teammates are at the forefront of transforming environments and are on the pulse of the trends that define them. In our latest Regional Roundup series, we'll be connecting you with NELSON teammates from across the country, both new faces and long-time leadership, to explore and highlight regional trends and shifting consumer expectations, across the industries we serve.
This week, we're introducing you to our West region teammates:
---
Industrial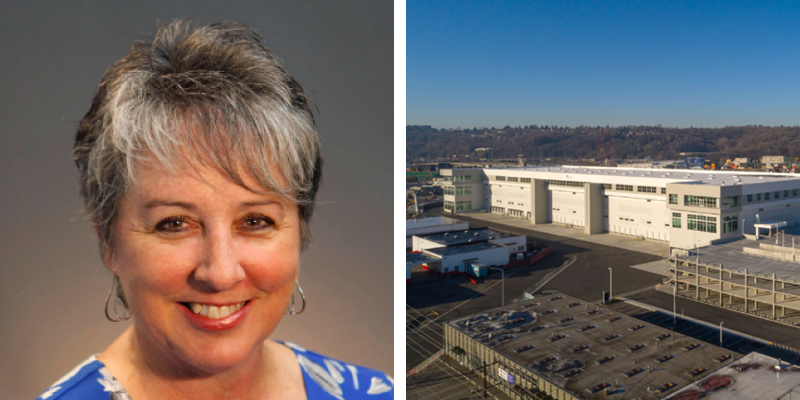 TRENDS:
Today, e-commerce is more than 30% of all retail shopping and we expect that to continue to drive demand for all types of industrial space. Specifically, we are seeing an increase in demand for freezer/cooler space, vertical indoor controlled growing environments, and an increased relationship between technology and the built environment. As large companies publish goals and implement strategies for net-zero carbon we will continue to see more electrification of fleet vehicles, renewable energy implementations, and the use of technology to minimize process and delivery inefficiencies.
CHALLENGES:
As the demand for industrial land, whether for new development or repositioning of existing, continues to increase we see vertical industrial development to make more sense. We are working with structural engineers and general contractors to come up with a way to reduce construction costs while increasing the efficiency of cube space functionality in a vertical environment. 50% of the cost of e-commerce is transportation. I think we will see more creative ways to get the product to the consumer in both locations of facilities and delivery methods.
WHAT'S NEW FROM NELSON:
Our latest project within Prologis Georgetown Crossroads—a 3-story industrial development—is 100% leased to two big e-commerce players. Each is providing very different sized products for last-mile delivery to the consumer. The proximity to both major transportation routes, I-5 & Hwy 99, as well as proximity to a high density of customers is key in addition to the flexibility this facility offers.
Kathy Craft's experience includes 30 years of award-winning architectural work with local, national, and international developers of all sizes. The driving force behind NELSON's industrial practice, her portfolio includes a pioneering industrial project for Prologis, which was the first multistory warehouse of its kind in the United States at Georgetown Crossroads in Seattle.
Mixed-Use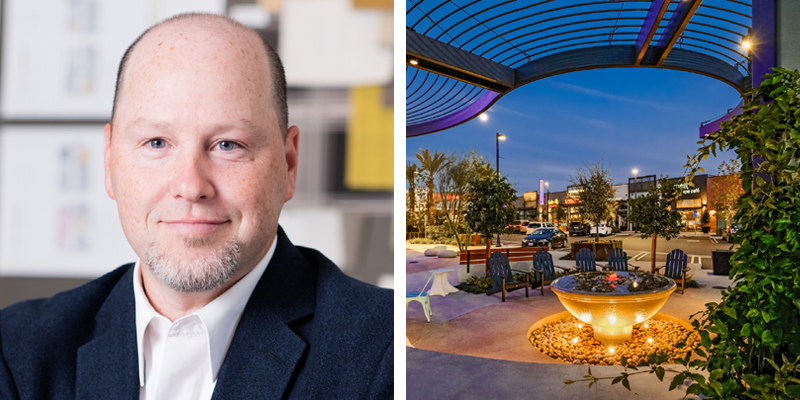 TRENDS:
Across every sector, our clients are challenging the traditional vision of development in the way they approach adding value to a property. For mixed-use properties, the expectation of what a town center or mall, or even apartment building offers can be vastly different now. From outdoor spaces to enhanced convenience and connectivity, this brings exciting new possibilities to communities that are starving to be included.
CHALLENGES:
It may be incremental, but I see city jurisdictions working harder to open up opportunities and work with developers who bring an aspirational vision to their projects. The last 18 months have been challenging in a lot of ways for our communities across the region and country. I see a groundswell to the challenge of how we move forward. Not just to be different, but to be better.
WHAT'S NEW FROM NELSON:
Our team is in the first stages of developing a mixed-use master plan for a B-level mall property. Currently, the location doesn't garner that much regional attention, but when we are done I think it will serve as an incredible example of responding in a very personal way to the community's needs and aspirations. As we continue to garner more of these types of projects, the challenge is to stay at the cutting edge of transforming communities into better, more desirable, and resourceful places for those in and around them.
Also, we are working with a local Los Angeles developer who owns several small retail buildings in a highly regarded retail district. We are studying conversions to small mixed-use retail/workplace designs that will be more attractive in a post-COVID market.
For 20+ years, Mark Levine has lead design teams through master planning, retail prototype development, domestic and international retail programs, and various retail mixed-use and commercial projects. Mark has completed projects for clients ranging from retailers like Ford Motor Company, JC Penney, and Chase Bank to developers including Forest City, Caruso Affiliated, and General Growth Properties.
Asset Strategy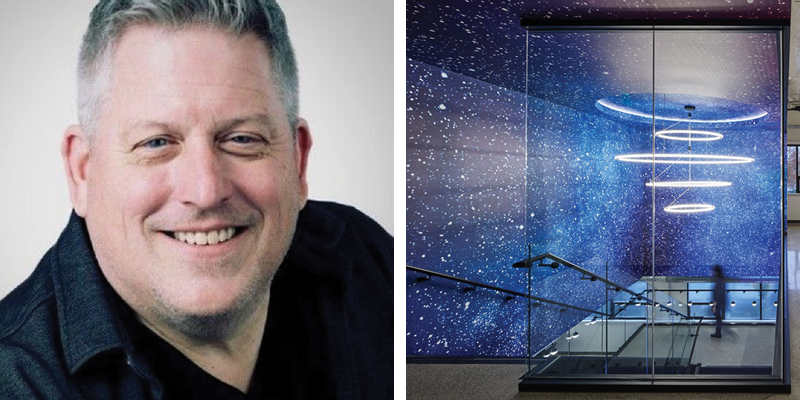 TRENDS:
I am seeing a trend of what I like to call "The Big Mash-Up." Post-COVID, there will no longer be a separation between commercial, workplace, retail, hospitality, healthcare, manufacturing, etc. With this idea, buildings are becoming multi-faceted facilities that are used for working, shopping, dining, fitness/wellness, and much more. This has brought a new meaning to amenities and we should be looking at developments as "integrated-use" projects. This means that the design and layout of the building will change over time, so ultimate flexibility is the key.
CHALLENGES:
It is more important than ever that an environment celebrates brand. We are seeing opportunities with landlords, REITs, and developers to approach their office buildings as their own brands, especially when they are repositioned, reconfigured, and re-tenanted. Preparing a brand strategy for a building or asset plays directly into the marketing, leasing, and valuations of the building. It also brings in all of our areas of expertise including Strategy & Insights, Brand Positioning, EGD, Interior Design, Architecture, etc.
WHAT'S NEW FROM NELSON:
For one of our latest west coast projects, our design team was challenged with transforming an office and manufacturing space into a dynamic workplace that transports employees to a vibrant and inspiring destination, always being reminded of the company's mission. Located in Seattle, this two-story, 71,000-square-foot facility features equal parts office and manufacturing space, complete with a café and social lounge, and a variety of meeting spaces.
With a focus on innovation and customer-centric design, Tom Bowen fuels growth in the technology, life sciences, mixed-use, commercial and retail sectors. With 20 years of experience in the industry, his experience includes working with complex and scalable account management, organizational development, team building, and business unit performance.
Curious to learn about what's going on in other regions?
Stay tuned for more Regional Roundups