Brand Strategy is frequently de-prioritized in a bull market when market conditions are favorable. Yet, in the wake of the Covid-19 crisis, we are entering an era where businesses must explore shaping the future to their advantage. As we move past the initial crisis management, there is a significant long-term opportunity to win in the rebound phase of the recovery by charting the course forward.
For some organizations, near-term survival is the only agenda item. Over the coming months, we will bear witness to companies winning and losing. Those who survive are going to be facing a new market with fewer competitors, and a dramatically changed the business environment. We believe that companies who weigh the trends, consider shifting behavior, and focus on innovation will be well-positioned to capitalize on never before seen opportunities.
While it is impossible to know what will happen, it is possible to consider the lessons of the past to think constructively about the future.
"Innovation is not born from the dream, innovation is born from the struggle." – Simon Sinek
FROM CRISIS TO OPPORTUNITY
What do Disney, Target, and Starbucks have in common? They all launched or successfully retrenched during steep declines in the economy.
Recognizing that America needed a smile more than ever, Disney was founded during the Great Depression. From there, the House of Mouse has never ceased to blaze trails, innovating to deliver high-value experiences. During the early 2000's recession, around half of first-time Disneyworld attendees signaled they would not come back due to long lines, high costs, and other pain points. Digging into the problems led directly to the invention of long-term experience update, culminating in with the launch of the Magicband – a colorful wristband device that enables guests to travel lighter, enter the parks, unlock hotel rooms and buy food and merchandise. What can we learn from the longevity of the Walt Disney Company? How might the challenges of the current situation to speed up your long-term vision? How can your brand deliver value in the new reality?

Founded in the wake of the 1893 Panic, what is now Target has become an iconic brand with a track record of adapting to adversity and understanding their consumer. During the 2007-2009 recession, Target saw a decline in spending on "wants" vs. "needs," to strengthen its position, they launched a new store format devoted to food along with private label brands. They also increased media spending and reaffirmed its positioning with the slogan, "Expect more, pay less." Since the launch of the re-positioning, new format and private label brands, food has become a $1.8 billion business for Target. What can we learn from Target's downturn brand strategy? Remain connected to your consumer's wants and needs—and pivot in a way that doesn't undermine your brand or your long-term goals.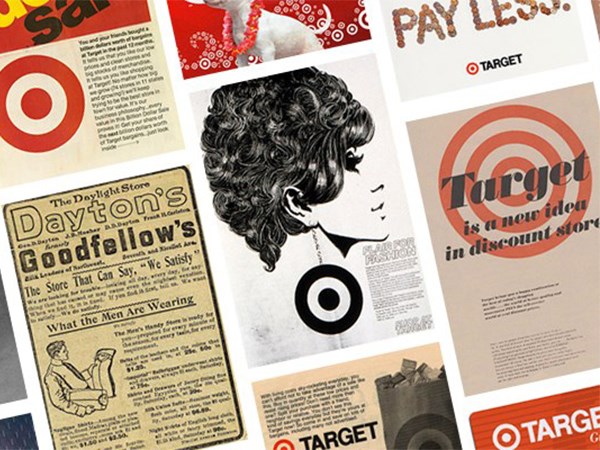 Starbucks rapidly expanded once it went public in 1992 to become the largest coffee chain in the world. During the Great Recession, it became clear the growth had distracted from making its cafes an inviting place with new products. The company shifted back to a customer focus with the rollout of "My Starbucks Idea" to secure loyal customer opinions on everything from products, services, culture, and in-store music to regain an emotional brand attachment. They implemented over 100 ideas and grew brand loyalty with a robust fan base. What can we learn from the Starbucks retrenchment? What dialogue needs to happen with your consumer/customer/user to help you see the pathway to recovery?


MAPPING A NEW REALITY
It's clear that in a rapidly changing market, previous assumptions and accepted truths may no longer apply. You now have the rare opportunity to take an intelligent pause to reevaluate the most critical factors facing your business comprehensively. Invest time in a health checkup for your business – identifying what's working well and what isn't, so you'll be able to make better-informed and more profitable decisions.
Now is the time to take stock and:
Uncover actionable insights to understand the most complex business challenges
Evaluate competitors, industries, and culture for actionable advantage
Revisit your long-term brand and portfolio planning
Analyze shifts in user behavior in the context of market changes and emerging trends
Understand changing user needs and identify white space opportunities
RISING STRONGER
Adversity is inevitable, but a significant market disruption doesn't have to keep you from seizing the opportunity. Strength comes from struggle, and taking a thoughtful pause for brand strategy now will help you adapt your strategic response and position your brand to win post-outbreak. Now is the ideal time to embrace a transformational next step forward.