NELSON Worldwide is an award-winning firm delivering architecture, interior design, graphic design, and brand strategy services that transform all dimensions of the human experience, providing our clients with strategic and creative solutions that positively impact their lives and the environments where they work, serve, play, and thrive.
Our collective network includes more than 700 teammates in over 18 offices, combining industry experience, service expertise, and geographic reach to deliver projects across the country and around the world.
Client partnerships across the NELSON network include: Google, Hershey's, Cisco, Kroger, Saks Fifth Avenue, Simon Property Group, Macy's, Unibail-Rodamco-Westfield, Hilton, Target, AstraZeneca, T-Mobile, Dick's Sporting Goods, American Girl, YUM! Brands, and many more.
OUR HISTORY
Now headquartered in Minneapolis, NELSON Worldwide was founded in 1977 as an interior design firm. Currently in its second generation of ownership and leadership under Chairman & CEO John "Ozzie" Nelson Jr., NELSON has experienced tremendous growth in revenue, teammates, and its national and global presence. After becoming CEO of NELSON in 2003, Ozzie led the firm to expand its reach, adding new service lines and practice area specialties through more than 45 strategic mergers. Today, NELSON enjoys a tremendous track record with a broad range of clients from diverse industries. We work with more than 40 percent of the companies on the Fortune 500 list.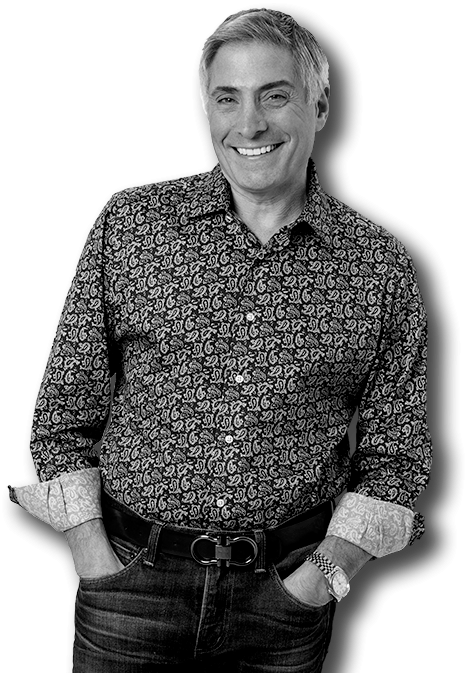 This organizational strategy has been twenty years in the making, signaling an exciting era for our company to utilize cross-functional teams, spanning from innovation to implementation services to collaboratively influence the dynamic nature of brand experiences.
John "Ozzie" Nelson Jr., Chairman and CEO
About Ozzie
In 1987, immediately upon graduating from college with a degree in Business Administration, Ozzie entered his father's 15-person interior design firm. Over the following years, he expanded the firm's core design business with emerging technologies and consulting capabilities to create a compelling service delivery platform for large corporate clients. Under his direction, the firm expanded from a single discipline to its current 10 fully integrated service lines.
Ozzie became CEO of NELSON Worldwide in 2003. Since that time the firm has executed more than 40 merger/acquisitions, taking NELSON from the rank of #37 in the industry to "Top 10" with growth of more than 500 percent. In 2019 The Zweig Letter identified NELSON as the second "Fastest Growing AE Firm" based on percentage growth.
In 2019, Ozzie was named one of Minneapolis St. Paul Business Journal's Most Admired CEOs.
Our success has led to several top industry rankings, including:
#2 Retail Design Firm, VMSD Magazine
#3 Fastest Growing AE Firm, Zweig Group's Hot Firms list
#3 Top 10 Office Experts, Interior Design Magazine
#3 Retail Architecture, Building Design + Construction
#5 Hospitality Design/Architecture Firm, Hotel Business
#6 Office Architecture, Building Design + Construction
#3 Industrial Architecture, Building Design + Construction
#5 Top 100 Giants, Interior Design Magazine
700+ teammates in over 20 offices across the United States
45+ strategic mergers since 2003
13,000+ projects in the last year
40% of Fortune 500 companies partner with us
94% client retention rate
500+ design awards
50+ clients with a 10+ year relationship
50+ registered in 50 states, D.C., Puerto Rico and 4 Canadian provinces