Another year of CRE.Converge has come and gone, and much like most 2020 events, attendees learned and networked from the comfort of their own homes. In a year where so much as changed and the future remains unknown, a common thread across this year's event let us know that change is here, change is coming, and it's here to stay. However, as hundreds of professionals virtually gathered, one thing the real estate industry is sure of is it that "COVID-19 is the great accelerator, not innovator" and many of the things that have been growing for years, are taking off in full force now, in the midst of a pandemic. Here's a look into this year's events:
Retail E-volves
As online purchasing habits surge, people have become more reliant on brands that offer these services pushing traditional brick-and-mortar locations to rethink the way they are using and presenting their current real estate. While people still desire a place to pick up and view their items, click-and-collect concepts are becoming more popular than ever. This not only impacts front-of-house for retailers, but also back-of-house operations and how they manage items sent from manufacturing to the customer-facing destination.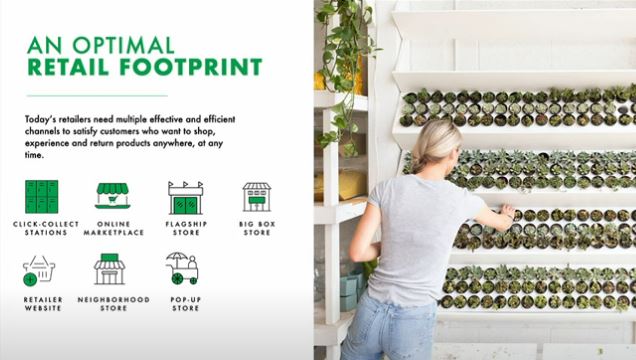 The Suburban Shift
Large cities have been impacted by COVID-19 the most and as it indefinitely remains a part of our world, many city dwellers have turned to the suburbs for more space. In particular, large numbers of millennials are taking to the suburbs looking for first-time home buys and better schools. Today and on the horizon, suburbs will become areas of heavy development for all sectors of real estate.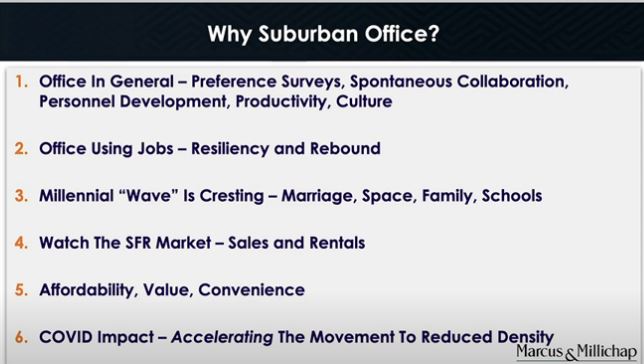 Wellness Concepts of All Shapes & Sizes
In an era of self-care and on-demand information, health needs extend far beyond illness or injury. The definition has expanded to include bio labs, wellness brands, fitness offerings, and cosmetic surgery, and consumers are demanding these services become more accessible than ever before. With an increase in vacant space and a global wellness industry worth nearly $4 trillion, there is a glaring opportunity to transform these spaces to meet consumer demands through today's expanded healthcare offerings.