Evolving Workforce Expectations: Providing a Sense of Control Through Flexibility
By: Kelsey Chessey
NELSON Worldwide's Evolving Workforce Expectations study explores employees' sentiments about returning to the office, and the impact COVID-19 has had on work environments and employee engagement. As part of our Evolving Workforce Expectations blog series, we're taking a closer look at each of the key themes that stemmed from our research: communicate, activate, control, and support. Follow along to learn more about each theme and how your brand can pull off a successful re-entry strategy.
As much of the workforce continues to work remotely or in the office on a limited schedule, individuals have embraced a new definition of work-life balance. With this in mind, and our research that shows most employees want to return to the workplace, people will look to feel a sense of control through flexibility.
Moving forward, the relationship between the employee and employer will operate with a high degree of trust that is dependent on several requirements; Are you providing your employees with enough space? Are you fostering an environment that embraces new work styles and schedules? Are demographic expectations being considered when asking employees to return? Here's what employers can do to allow employees more control:
Diversify Your Space
While many employees are excited to return to the office, health and safety will understandably be top of mind as they return. One way to offer people the control and independence they crave is to incorporate more space or space types into the office. This may include:
Adding outdoor work spaces with more room for breathing and opportunities for safer collaboration
Creating private office spaces so that employees may distances themselves or retreat to a private space when needed
Providing an office environment that represents a dedicated home-away-from-home with resources and tools that remote employees may need but don't have access to at home
51% of survey respondents said they are anxious about health and safety upon return to the office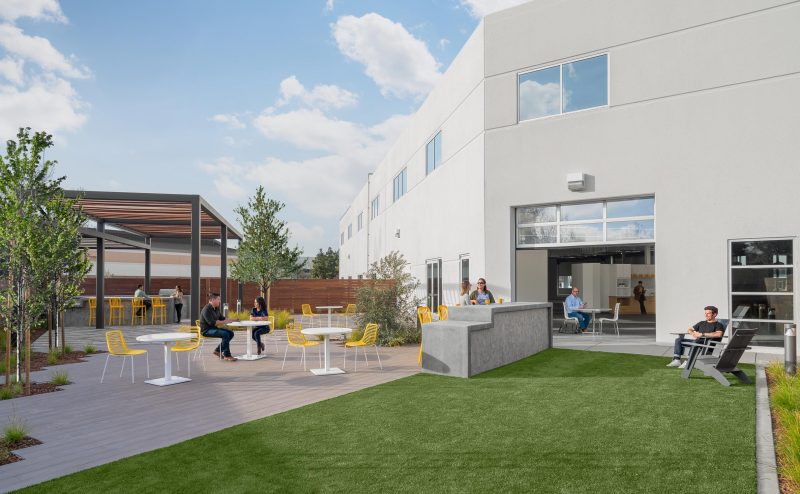 Embrace and Encourage Flexibility
As mentioned before, many employees are excited about the prospect of returning to the office (eventually), but are feeling anxious without reassurance that their health has been considered. Flexibility and a sense of personal control are going to be important at all levels moving forward, and employers should consider ways to not only encourage, but embrace flexible schedules with no repercussions. Here's how employers can embrace flexibility:
Give employees the option to work in different parts of the office to allow for more variety and availability of collaborative workspaces
• Be open to a flexible combination of in-office and work from home (or hotel, or beach, or cabin…), and set up a formal policy around how to communicate when people are working off-site or on-site
Encourage employees to take time for creative breaks or days off to refresh and reset as they re-adapt to life in the office and get used to new health and safety policies
78% of survey respondents say openness to requests for continued flexible or remote work hours is extremely to very important when it comes to helping them feel productive, safe, supported, and empowered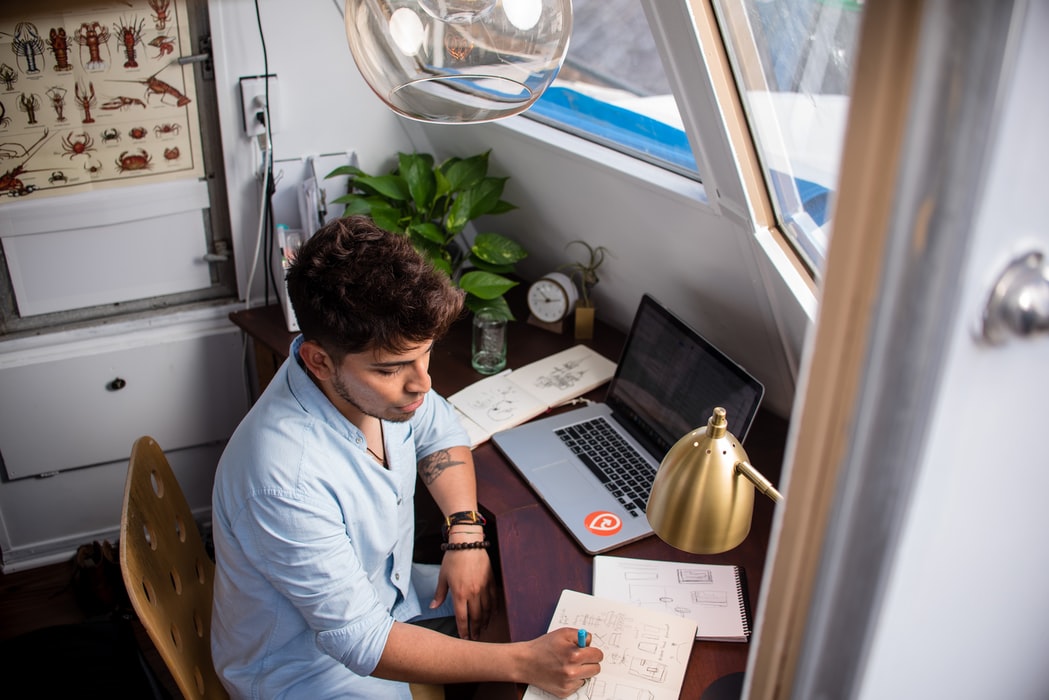 Mind the Generation Gap
For the first time in history, there are five generations in the workforce. As companies plan their return to the office, the desires and expectations of each generation will have to be considered. Cultural priorities are different across the generations, embrace those differences and help them feel unified and connected to each other among shared values. Here is what our research from the Evolving Workforce Expectations study tells us:
Older segments were more likely to want to return to the office completely, whereas the younger segments wanted flexibility and variety
Younger demographics placed a higher importance on concerns around upskilling/reskilling while older demographics highlighted the impact to their direct team
21-34-year-olds placed a higher importance on cultural values surrounding personal and career growth, while the 65+ group emphasized improvement from a company-wide perspectives
79% of survey respondents say supportive culture for remote working rated extremely to very important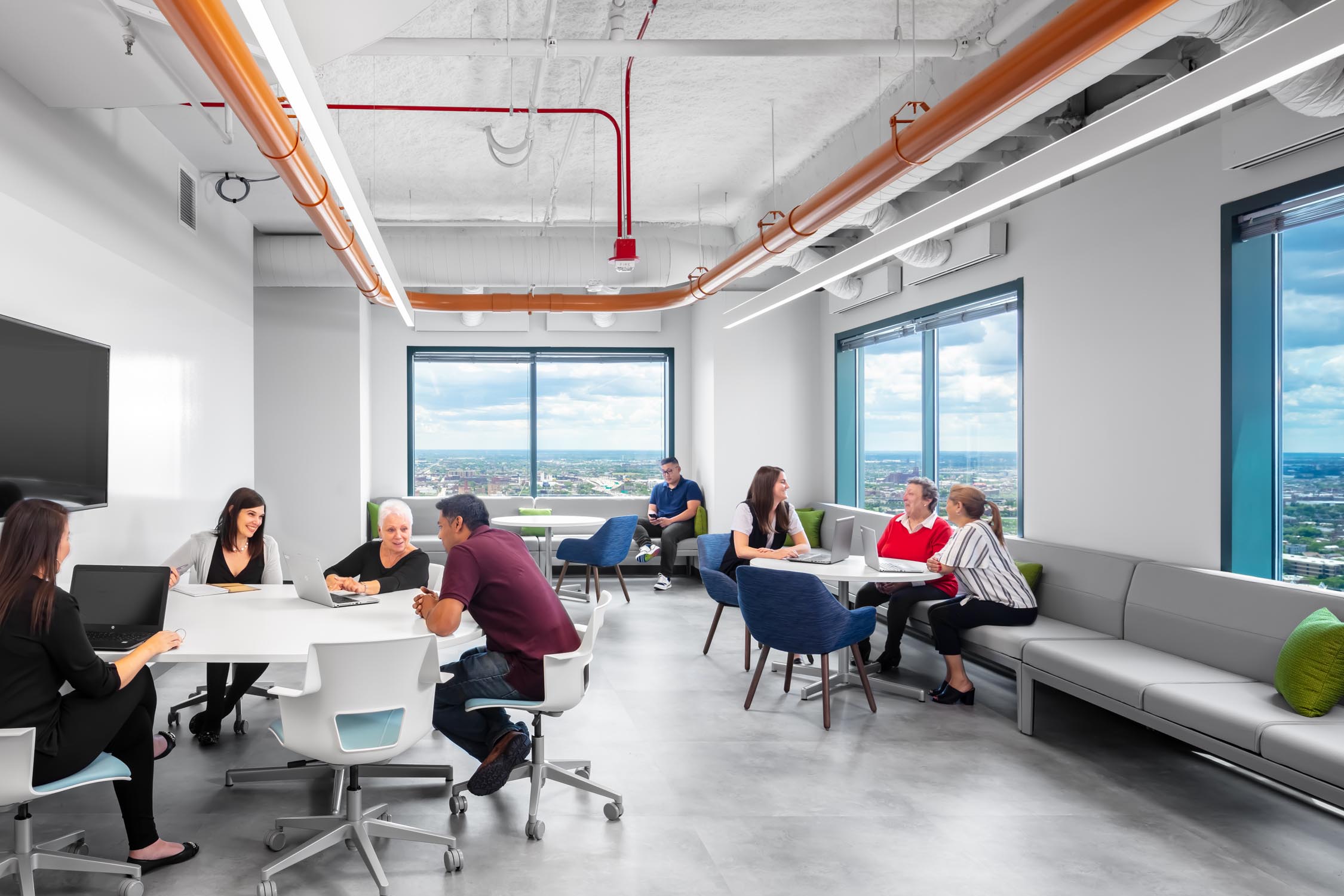 Return to Work Survey
Evolving Workforce Expectations
Learn more about NELSON Worldwide's proprietary research study on emerging employee expectations to better determine the impact COVID-19 has had on work environments and employee engagement. We uncover insights that will help drive your re-entry strategy and provide support and context for future decisions.