Evolving Workforce Expectations: How streamlined communication can lead to employee gratification
By: Kelsey Chessey
NELSON Worldwide's Evolving Workforce Expectations study explores employees' sentiments about returning to the office, and the impact COVID-19 has had on work environments and employee engagement. As part of our Evolving Workforce Expectations blog series, we're taking a closer look at each of the key themes that stemmed from our research: communicate, activate, control, and support. Follow along to learn more about each theme and how your brand can pull off a successful re-entry strategy.
The golden rule when it comes to employee communications is typically to over communicate. This is especially true right now, when people are feeling anxious, stressed, generally uneasy, and looking to company leaders to provide answers. Communication is the key to easing frustrations, concerns, and fears associated with the unknown, and our research from the Evolving Workforce Expectations Study proves this.
Returning to the office in person will require transparency in efforts to provide safety, but also a renewed focus on communication of the purpose and mission behind companies. Here's what you can do to streamline your communication:
Diversify your communication channels
Our survey findings say employees crave multiple touch points of communication, and they're looking for confidence through conversation. However, that doesn't mean every employee will absorb the same message in the same channel. Branch out and know that some may respond best to an email message, while others are seeking video calls, snail mail, and even physical signage reminders. No matter if the message is the same, expand your communication channels to drill down your key points. Examples include:
Email messages, internal social network postings, and even text messages
Welcome posters, elevator signage, and digital monitors
Comment cards both digital and physical
Team meetings and town halls in-person and via Zoom
45% of survey respondents said clear communication regarding what's been done to ensure their safety and what new procedures have been put in place is extremely important to them.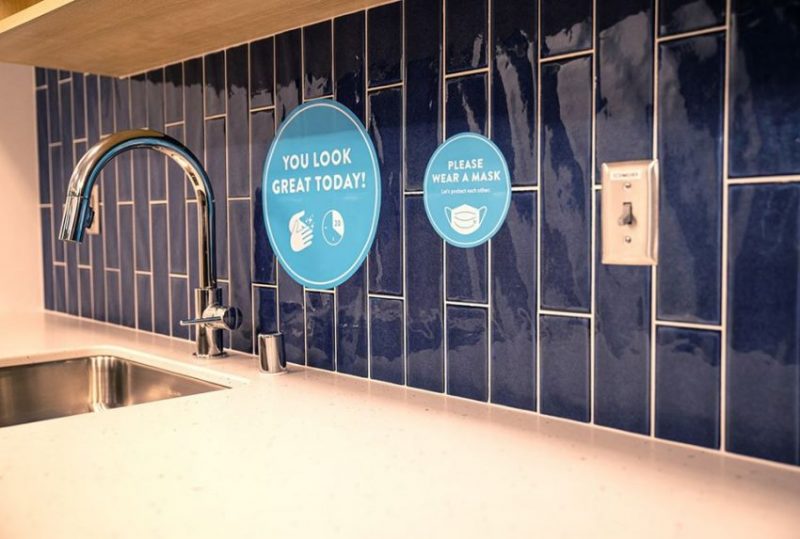 Make the workplace more accessible
With many companies offering employees the choice to return or not, it's important to make the office more accessible for everyone, no matter what their situation is. Some may want to make frequent visits for heads down work away from distractions at home, and others may only want to come in for important face-to-face meetings. Ways to make the workplace more accessible include:
Create a sign-up portal for those wanting to enter the office sporadically
If your company isn't using one already, consider installing a space management software system to reserve conference and meeting rooms, limit capacity, and more
Provide training for employees to educate on reducing physical contact while maintaining a connective culture
Have dedicated IT and operations support teams for both virtual and in-person employees
81% of survey respondents say openness to requests for continued flexible or remote work hours rated extremely to very important when it comes to helping them feel productive, safe, supported, and empowered.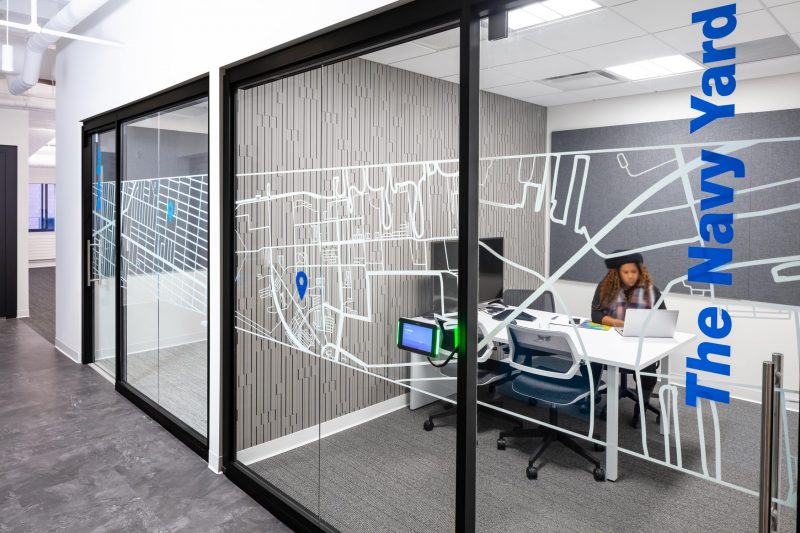 Keep employer brand top of mind
NELSON's Evolving Workforce Expectations study found that nearly 40% of respondents were worried about being able to continue working for their current company. This tells us that people are connected to their current careers and are seeking reassurance that they can maintain that relationship. Part of that connection is the socialization that happens between teams while onsite. Brand-centric communication can help alleviate some of that concern and sadness. As long as an employee still feels connected to the brand, even if it's a virtual connection, work satisfaction is elevated. Here is how this can be accomplished:
Tie communications back to your mission, vision, values, and even services
Highlight positive messaging that emphasizes a brand's accountability (i.e. hold the company and employees accountable for washing hands, sanitizing, and wearing masks)
Provide custom, branded Zoom backgrounds for all to use when communicating with each other and clients
Brighten up the office by adding a brag wall featuring accomplishments, recognition, and more
54% of survey respondents say teamwork and sociability is important when it comes to a physical office environment.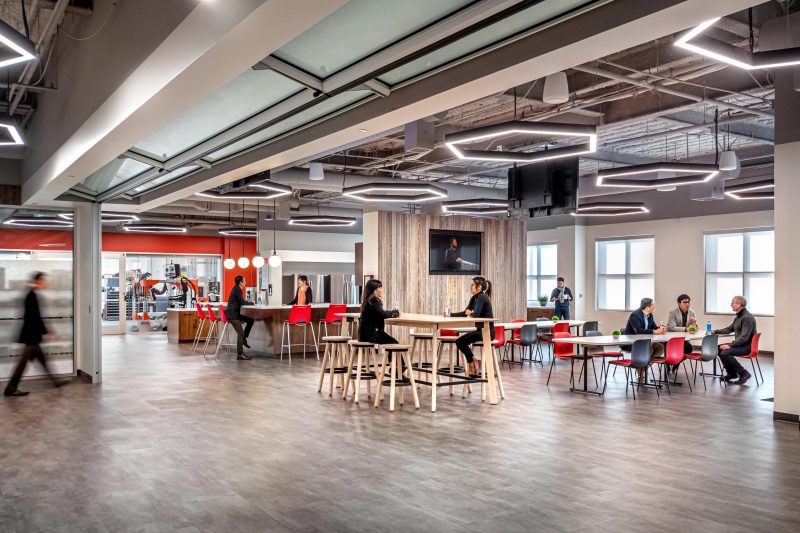 Plan for every step of the way
Employers must think of the re-entry strategy from all angles. Consider the communication before going back, during the process, and after the fact. Simply communicating once will not satisfy the need for reassurance. Overcommunicate through multiple channels at multiple points of time. Create a dialogue where you tell them what they need to know, tell them again, and then remind them of what you've already told them one more time. Consider the following tactics:
Determine a plan for returning and communicate it often before going back
Assemble a "welcome back kit," consisting of sanitizers, masks, quick visual guides pertaining to office layout changes, lists of new protocols for quick reference, and more
Host regular meetings upon the return to the office, giving the opportunity for an open dialog
Return to Work Survey
Evolving Workforce Expectations
Learn more about NELSON Worldwide's proprietary research study on emerging employee expectations to better determine the impact COVID-19 has had on work environments and employee engagement. We uncover insights that will help drive your re-entry strategy and provide support and context for future decisions.