Diversity at NELSON: Celebrating National Diversity Month
By: NELSON Worldwide
In honor of National Diversity Month, we're connecting you with a handful of Teammates to highlight diverse backgrounds and what diversity means to them! Sharing their experiences and perspectives, keep reading to learn more about diversity at NELSON.
Chelsea Cheng | Senior Project Manager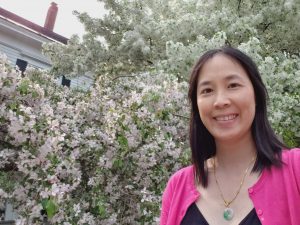 What makes you unique?
Back in the '80s, our family was applying to move to the U.S. from Hong Kong as some of my father's siblings and their families were already living in NYC. The application took a long time. I was studying in an all-girls Chinese middle school back then. All subjects were taught in Chinese. Even our English teacher was Chinese. Since our immigration application didn't seem to have any status change, my parents sent me to a boarding school so I could start getting acquainted with the culture and start learning English. Although I could read and write, I could barely understand or speak it. In 1991, at the age of 15, my parents and I flew to St. Johnsbury, Vermont where I would attend high school. I had previously visited my cousins, uncles, and aunts in the U.S., but had never been to Vermont. I saw a video (VHS, ha) sent from the school and for whatever reason, I skipped the summer program in which I could have kick started life as a dorm student and had a chance to make friends before school started.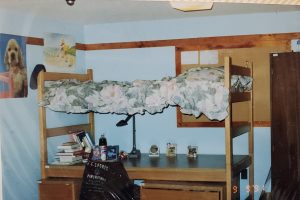 I didn't understand a thing the lady told me upon check-in, so I just nodded. My parents left, I missed the orientation and found myself alone in the dorm. I cried.
Well, that lasted about a week (or maybe less). I was not shy or afraid to speak English (you'd be surprised how many foreign students refused to do so), did not lock myself in the room, and I started to make friends with both local students and dorm students. Our immigration application was approved half a year later. My parents moved to NYC, but I stayed in Vermont and finished high school. I was there for three years, then went to college, started a job in the city, later on got married and started a family.
The story here is that being a foreigner/minority, we can't hide in a corner and be sorry for ourselves. Even when I spoke with an accent, we were all equal especially when my family chose to pay for an opportunity like that. And being alone without my family nearby taught me how to live with other people and to respect each other. Even though we are all different, we are all equal.
What kinds of cultural food, attire, or traditions are part of your story?
Hong Kong had (and still has) a unique culture as it was based on traditional Chinese, but was highly influenced by western culture as it was ruled as a British colony for many years. Being a trading hub and the tip of the South China Sea, all sorts of people lived there. Different cultural food/restaurants even entertainment (movies, TV shows) were available. The language spoken there is Cantonese. Cantonese is a dialect that includes slang but also it was mixed in English words. Definitely not an easy language to learn as there are no basic rules to it.
Adrian Tejada | Architect

What makes you unique?
I'm a proud American Dominican-Mexican, with most of my pride either situated somewhere in central Texas or Santo Domingo, Dominican Republic.
What kinds of cultural food, attire, or traditions are part of your story?
The ethnic side I lean to most is my Dominican side because of my love toward our unique music, Merengue, and our delicious food of course! Looking at you mofongo!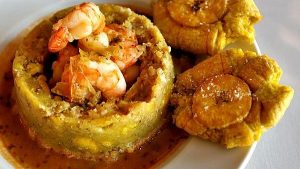 Chiyoon Min | Senior Design Architect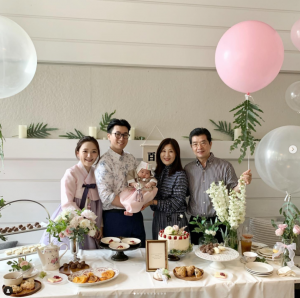 What makes you unique?
I'm from Seoul, South Korea, and I moved to Boston in 2014 to study at Harvard GSD. I met my wife in Boston and we got married in 2017, and our daughter Claire was born in 2019. My wife is originally from China, but she moved to Canada when she was very young. Then she moved to Boston in 2009 to study at MIT Ph.D.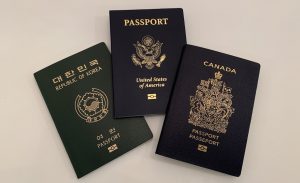 As you can see, we have 4 nations in one family! South Korea, USA, Canada, and China. We communicate in English, but sometimes, we can find similar words/expressions in Chinese and Korean.
What kinds of cultural food, attire, or traditions are part of your story?
In the photo above, my wife and daughter are wearing traditional Korean costumes, not me (my parents either). It was our daughter's 100 days party which is a tradition in Korea. The food/costume are all Eastern (rice cake)/Western(cake) mix. Having diversity in the family gives us fun/meaningful advice for each other and thinking about what's more/most important—not about ideologies and hatred, mainly about love, care, and trust.
Holly Williamson | Regional Design Leader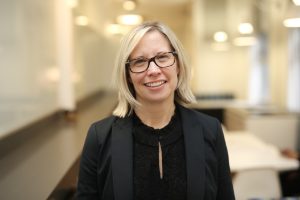 What makes you unique?
I was raised celebrating Christmas and Easter. For me these holidays are about the spirit evoked from them: Christmas is about being with family and close friends and sharing; while Easter is about spring regrowth and chocolate bunnies.
When I married my husband, who was raised Jewish, we blended all our holidays together and celebrate them all. We maintain the traditions that we grew up with, while participating in holidays that are relatively new to us. As a result, our son celebrates all the holidays, which is a unique experience.
What kinds of cultural food, attire, or traditions are part of your story?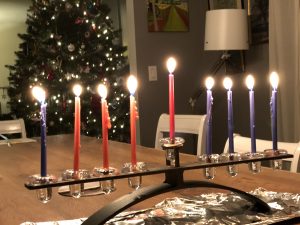 Christmas and Hanukah look a little bit like this: plates of latkes next to jars of Christmas cookies, lighting the menorah while decorating the Christmas tree, listening to Christmas music while opening Hanukah gifts.
For Easter we decorate hard boiled eggs, then bring them to the Passover Seder to peel and dip them in salted water as tradition suggests.
I love being exposed to new traditions, understanding others religious upbringing, and being open to all. It may not be for everyone, but it works for us!
Julie Park | Interior Designer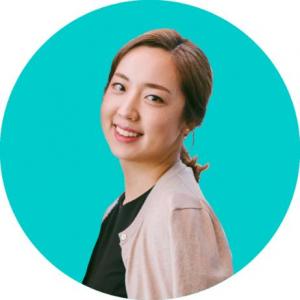 What makes you unique?
I came to the United States from South Korea when I was a teenager. I have been exposed to different cultures throughout my life. That helps me understand and see many things from various perspectives.
What kinds of cultural food, attire, or traditions are part of your story?
Korean culture is the root of my life. I love Korean food, especially anything with Kimchi!
What do you want your teammates to know about you or your cultural norms/experiences?
Korean food and K-beauty