What does the future of retail design look like? What does the store of the future look like? At the Shop Fitting and Store Design exhibits at EuroShop 2020 our teammates explored the fair's oasis of all things design checking out the latest and greatest design solutions of today. Along the way, we were inspired and enlightened by a sea of temporary design and modular concepts brought to the Dusseldorf by talented designers, architects, and creatives from around the world.
Here are a few solutions we saw time after time and that have become trends we're seeing in stores everywhere:
Flex Systems
Consumers of today are always looking to see something new. With this in place, retailers are looking for design solutions that offer flexibility so that in-store merchandise and services can easily be adapted and fitted to the next big thing consumers are looking for. At EuroShop 2020 we saw lots of easy-to-move seating systems, peg walls that are easily interchangeable, and mobile architecture systems.

Retail Goes Green
As we explored in our most recent sustainability report, the design industry is largely promoting biophilic design. Bringing natural moments to life through green design elements such as living walls and plant-like elements was widely seen at EuroShop 2020. We predict greenery will only continue to show up in retail design as sustainability and the focus on wellness continues to grow.

Personalized Lighting
Light does more than just illuminate space as made clear at this year's fair. Hundreds of lighting vendors showcased the endless ways that lighting can be personalized to not only optimize a space but speak to brand. From custom modular systems to branded neon signs, retailers are using light in more personalized and unique ways than ever before.

Phygital Galore
In a technology charged society, it has become apparent that digital design elements are here to stay. At EuroShop 2020, digital creators from all over the world shared digital solutions that create bold visual moments or improve store efficiency. Some of the most popular digital elements seen at EuroShop 2020 included digital price and art displays to AI-powered dressing rooms. As mentioned before, digital isn't going anywhere BUT we do predict a shift in its purpose on the horizon.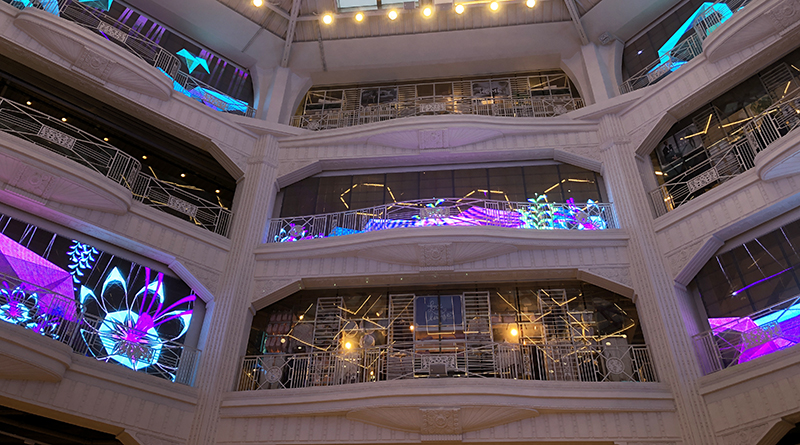 Micro-Experiences
As we discussed at NRF 2020 this January, the trend of Micro-Experiences made an appearance at EuroShop 2020 a month later. As we shift to an experience-based economy, consumers are looking for new ways to interact with consumers pushing architects and designers to create in-store experiences that offer new moments of connection offered by brand products and services.

Curious to see what else we explored while at EuroShop 2020? Click here for key takeaways and more coverage!