Johnnie Walker Madrid: The Ultimate Flagship Experience
By: Creative Fuel
Located in the heart of Madrid, Spain, Johnnie Walker–an iconic scotch whiskey brand–has opened a flagship destination perfect for whiskey experts, whiskey beginners or those who are just looking to enjoy a beverage or learn something new. The immersive shop offers visitors the chance to deep-dive into the flavors and stories of the brand.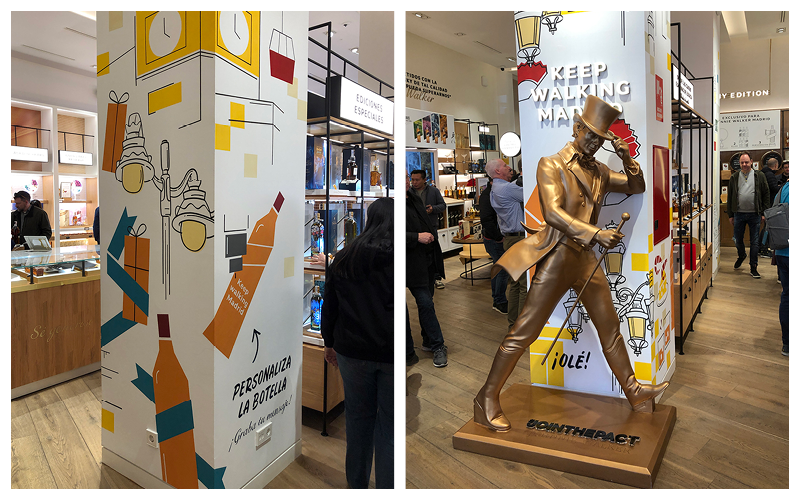 Features inside the store include a hosting area where guests can explore the craft of cocktail making or take a seat at a tasting table where they can deep dive into the flavors of Johnnie Walker.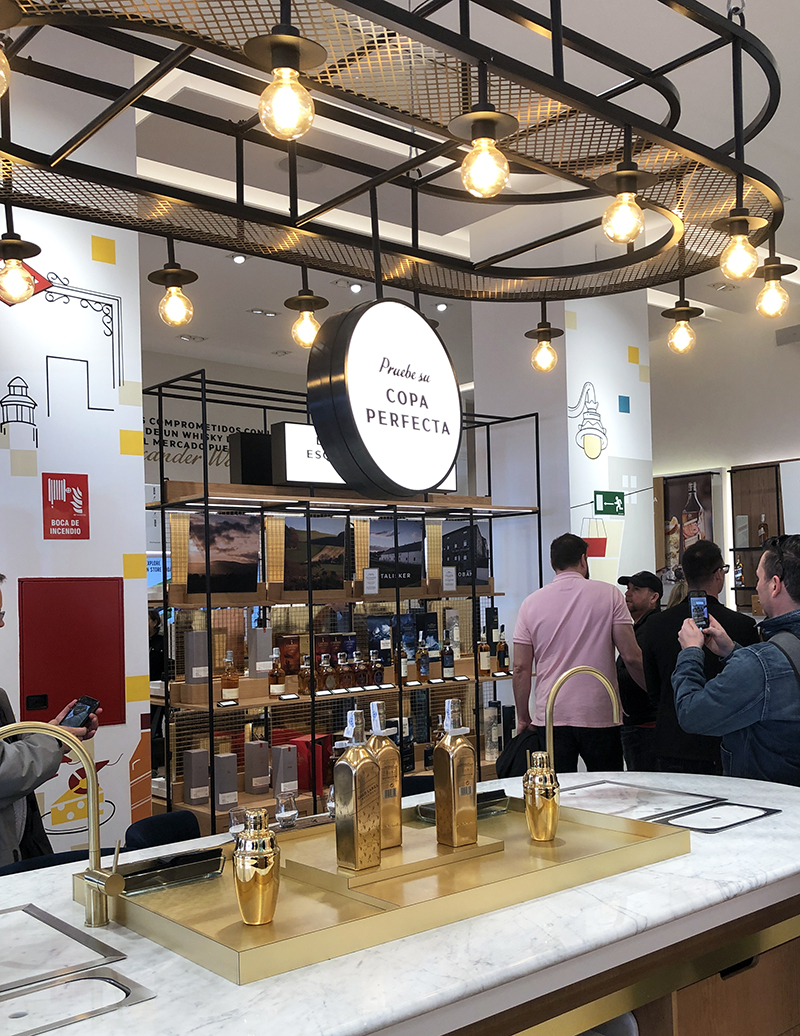 A unique personalization station, where visitors can discover, choose, and personalize an individual bottle of whiskey, is located along one wall accompanied by unique gifts and one-of-a-kind bottle labels. This not only allows guests to get closer to the product but allows them to make a memorable experience they will forever associate with the brand.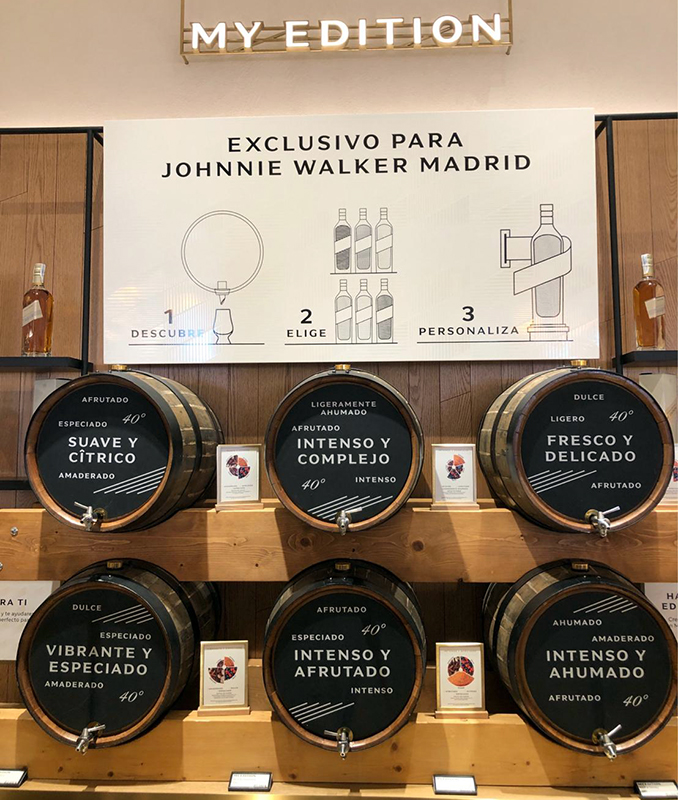 In addition to the interactive elements within the space, the Johnnie Walker flagship also acts as a stage for the brand. Displaying the brand's extensive portfolio of whiskeys, the store is home to exclusive products, curated collaborations, and limited edition collections. Store associates are well educated in the brand's rich heritage offering an educational element to the store's experience, providing in-depth knowledge of whiskey flavor profiles.
Adding a digital element to space, an interactive screen allows customers to tap into a virtual map that explains the history of each whiskey and which region it came from.
Curious to see what else we explored while at EuroShop 2020? Click here for key takeaways and more coverage!