Held annually at The Mart in Chicago, NeoCon is the world's largest exhibition of commercial design. The highly anticipated show features the most innovative products of today that shape the build environments of today and the future, and this year more than 50,000 visitors explored the show eager to see work form over 500 leading manufacturers. NeoCon is often considered a launch pad for the industry; indicating what's in store for design over the next year. So, now that this year's event has come and gone we're excited to share five trends we saw while exploring the show:

Color Blocking
Color-blocking, the juxtaposition of distinct blocks of colors on a single surface, is back. But with a modern twist – using different shades and tints of the same color It was one of the most popular trends we saw at NeoCon 2019.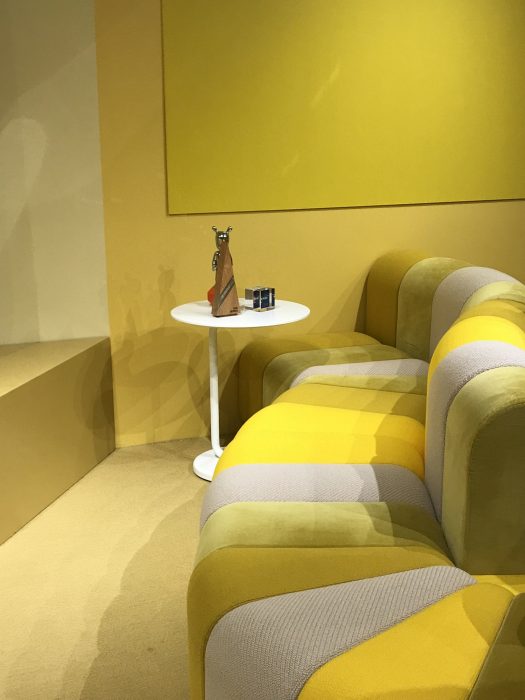 Post-Modern Vibes
The post-modern trend is making its way back into design and it hit the scene in 2019 in full force. Many showrooms spaces that were influenced by geometric shapes and finishes that instantly brought you back to the late '70s and early '80s. Common finds were maroon marble, dried floral, chunky terrazzo carpet/tile, and round countertops and doorways.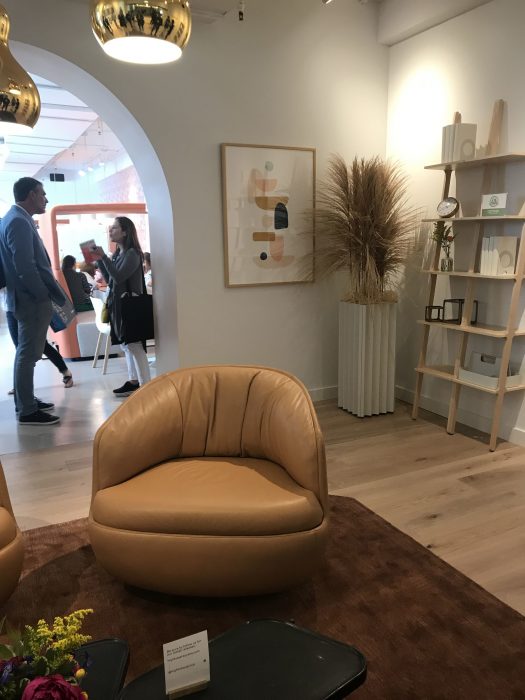 Saturated & Neon Accents
Along with color blocking, other plays on color included neon accents. Highly saturated shades of royal blue, pink, and yellows were spotted in many showrooms and vignettes among pillows, side tables, decor and more. We're not exactly sure how long the trend will stick around, but we do predict you'll continue to see pops of neon not only in commercial design but things like fashion and art.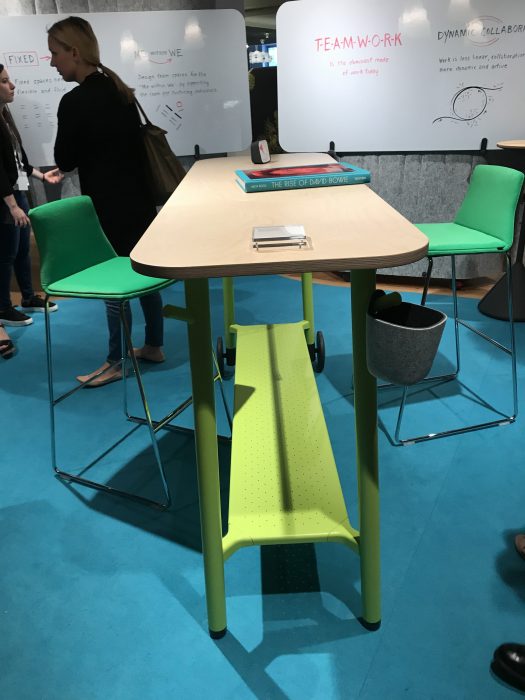 Nature Neutral
The trend of blending residential and commercial (resommercial) elements into all space types are still in full force. Natural materials, textures, and colors that are combined with authentic accents and accessories to create a homier vibe.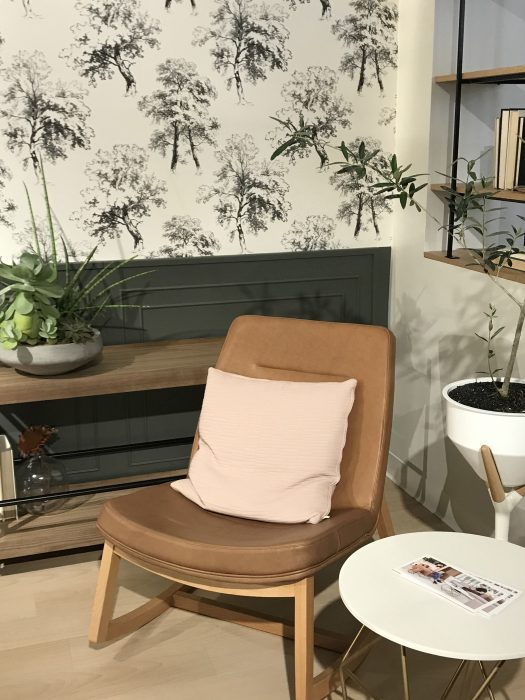 Green, Green, and More Green!
Based on what we saw, we think it's safe to say that green is the new blue. From finishes to fabric, furniture, and ferns shades of green are everywhere and we think this is a result of people's new interests in nature. Greenery and natural design elements grow more popular each year, making this the year of all things green.