COVID-19 is not only changing the way we live, it's changing the way we work. With much of the country, and world, facing uncertainty, remote working can feel like an added burden on top of an already stressful situation.
Deep. Breaths.
We are in this together and NELSON designers from across the country are sharing their favorite workplace tips, tricks, and recommendations to create an at-home office environment that feels comfortable, functional, and uniquely you.
It might not be ideal, but it's the new normal, so let's make the best of it!
Create a dedicated space that's functional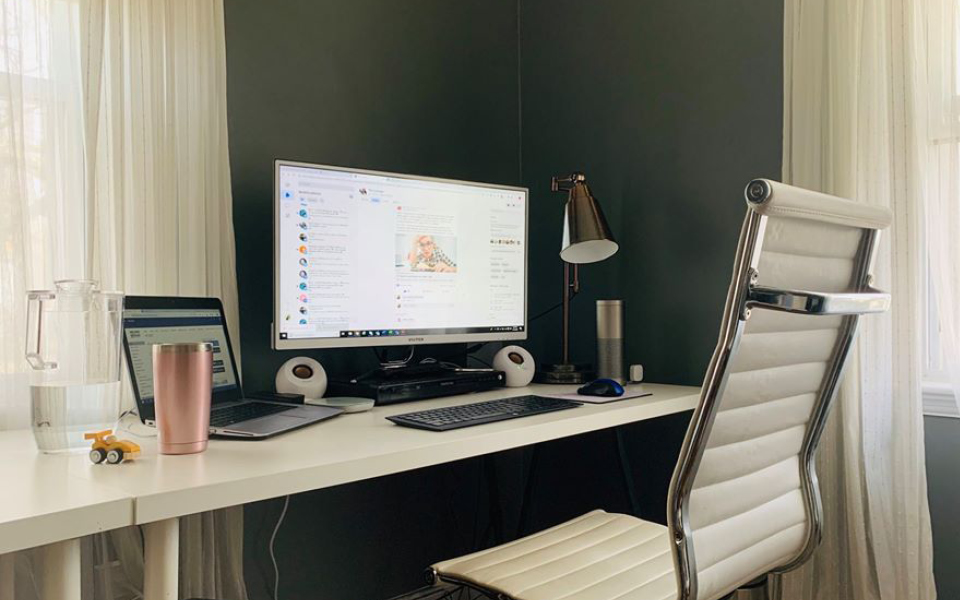 Whether you have access to a private room or you're working within 500 square feet, make sure to carve out a dedicated space to work (that's not your bed), so you are able differentiate your work hours with your personal time.
Try to create a space away from other activity (you don't want this to be a multi-functional space, if possible).
Make your space comfortable and ergonomic. Some furniture companies have even been loaning out ergonomic desk chairs to help the transition.
Consider your table/desk and chair height. Your legs and arms should be bent at a 90-degree angle to prevent back aches and carpal tunnel.
Use a stool under your feet (or box, yoga block, or whatever you have handy) if your chair is too high, to bring your legs to the right position.
Your computer screen should be an arm's length away from you and should be placed even farther if you have a larger-than-normal screen size.
Your eyesight should be straight forward at the screen (your eyes should be at center or 1/3 from the top of the screen), not looking down to prevent headaches. Prop up your screen with books if it isn't high enough.
Consider your background for video calls. Try to avoid messy or busy-looking backdrops, instead look for bookcases, organized shelving, or solid colored walls. It's also good to have a consistent light source, either a window or lamp to the side of you, but not behind you which will make you hard to see on camera.
Try and keep your work surface clean and organized.
Have a notepad handy to capture meeting minutes, reminders, and ideas as they come to you throughout the day, so you don't have to get up.
Choose a well-lit area and think about adding a task light for additional exposure.
If possible, face a window so you have access to natural light and a stimulating view.
Surround yourself with plants or flowers. If you don't have indoor plants, pick greenery from your yard, purchase a bouquet at the grocery, or even utilize fake plants to replicate the feeling of the outdoors.
It is also important to remember all our WELL initiatives when working from home… to learn more check out our latest post on how to stay WELL while remote!
Stick to a routine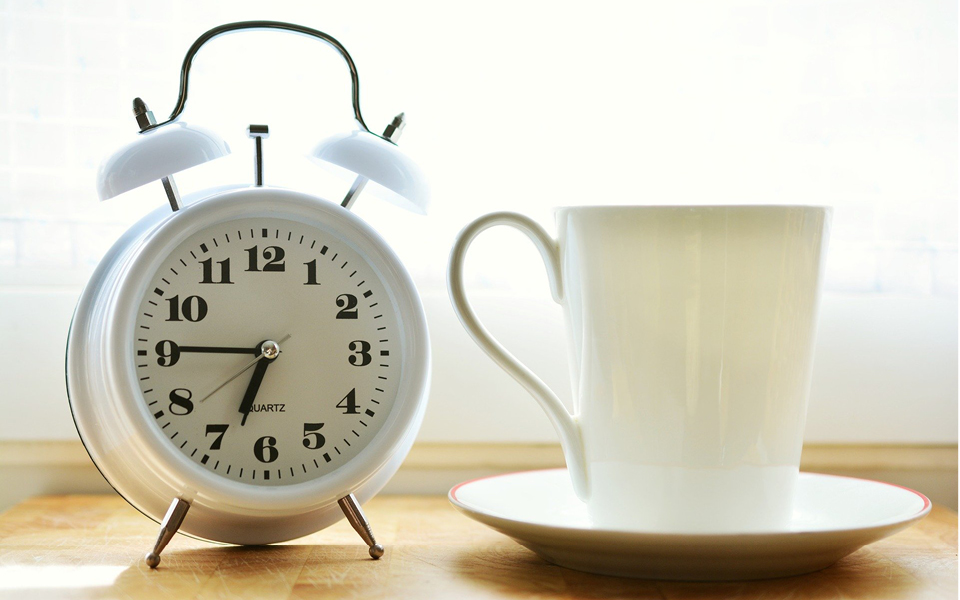 Creating a routine and sticking to it can add normalcy during this time of uncertainty. Consider these tips to help you form a routine while working from home:
Develop a new routine as soon as possible and stick to it! Developing new habits will help you adapt to and normalize your new work environment (this can also help other family members better adjust to the change).
Make sure you wake-up and go to bed at your normal hours.
It is easy to lose track of time, so think about setting an alarm for breaks, meetings, or quitting time.
It helps to get ready for the day as if you were going into the office (get out of those pajamas).
Set a hard schedule for a lunch break and make sure to get up, walk around, and disconnect from work.
Just like a normal day at the office, make sure to stay connected – embrace video conferencing and webcams so you can see your teammates, clients, and partners.
It is OK to schedule online social time to have conversations with no agenda (or better yet a virtual happy hour at 5:00) … everyone needs a break throughout the day.
Finally, make sure to give yourself something to look forward to at the end of your workday – whether that's a glass of wine, video game time, or walking your dog in silence, let that be a daily celebration.
Take advantage of the perks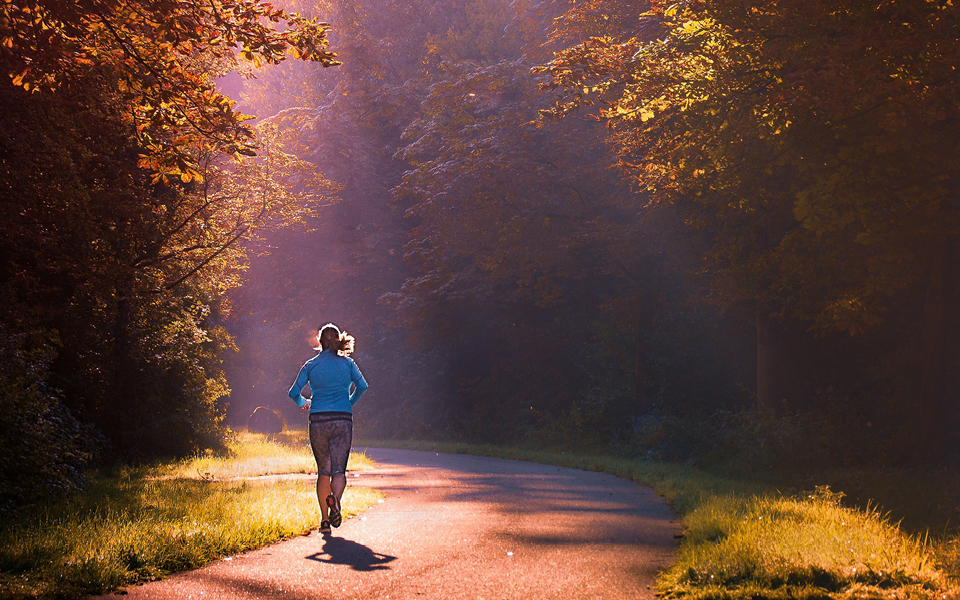 While it might be hard to look on the bright side during this time, remote working allows us the added benefit of freedom. We have the ability to customize our work experience – whether that's with music, scent, or location. Make sure you take advantage of it.
Don't underestimate the power of scent. Light a candle, get an oil diffuser, or use incense. Finding a calming scent can help you reduce stress, to create your own Zen moment in your day.
Play music that inspires you, calms you, or energizes you.
Walk around while on a conference call, go outside to write an email, or sit on a comfy couch while reviewing a document – we have the ability to customize our work environment.
Exercise at lunchtime or take your kids out to play. Remember a healthy body equals a healthy mind, so don't forget to get some fresh air.
Write, draw, or express creatively about the experience. Someday, this will be the story you and your kids will tell their kids or grandchildren.
Stay inspired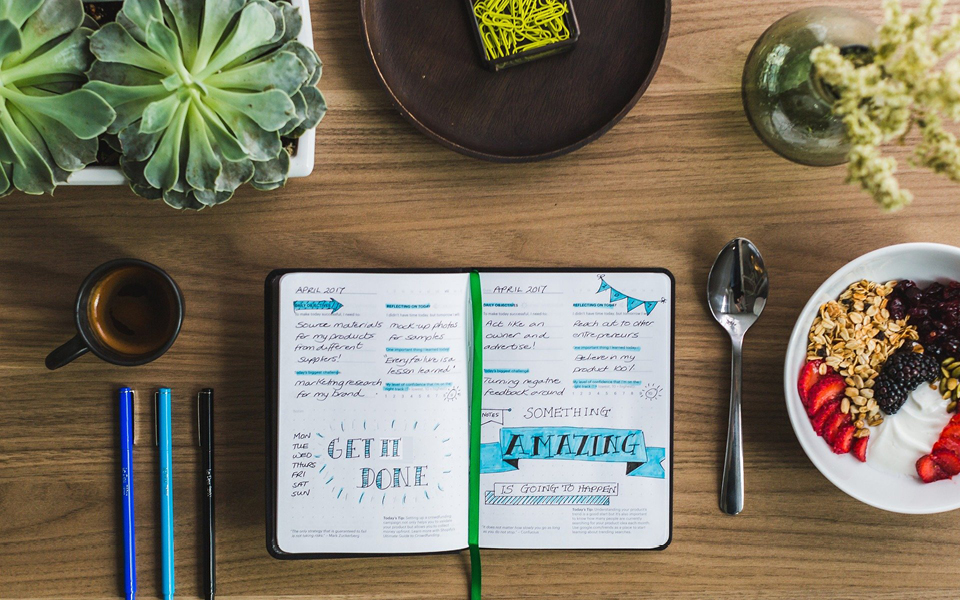 Just because we're trapped inside, doesn't mean we should stop learning. Check out some of the great resources below to stay motivated, curious, and creatively inspired!
This post is a collaborative effort from NELSON teammates: Amy Leigh Hufford, Jenniffer Torres, Roslyn zumBrunnen, Holly Williamson, Hector Fernandez, Danijel Pocanic, Alan Dandron, and Nicole Keeler.

---
To stay updated on how NELSON Worldwide is working from home and showing up for you, check out our latest content.