The Time Shop by Chick-fil-A
By: Creative Fuel
This holiday season, Chick-fil-A dropped their aprons and took the streets of New York City to gift something other than its famous chicken recipe. Opening a limited-time pop-up space, the restaurant brand created a holiday experience located in the heart of the city's SOHO neighborhood. Named The Time Shop, the pop-up invites visitors to "give the gift of time", with the ultimate goal to "inspire and equip guests to gift quality time to their loved ones this year."
As a Chick-fil-A fanatic, I had to see what The Time Shop was all about. Upon arrival, I was given an RFID bracelet that I scanned at the various photo-op stations around the space. This connected to my email address so that my selfies could be sent to me when I was done. Genius!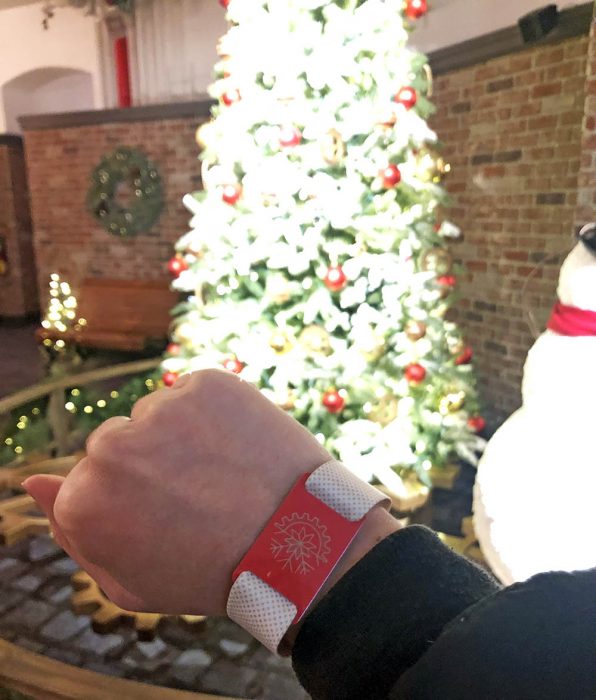 After check-in, I was free to explore. It only made sense that this Time themed space was covered with clocks of all shapes and sizes and that when I entered a smiling face would say "you're right on time." In addition to this, the halls and each room resembled the North Pole you see in movies—lots of Christmas trees, ribbons, bows, snowflakes, and garland.
Through out the experience, visitors can hop into four different photo stations, join storybook readings, decorate life-size felt snowmen, or grab a warm cookie/peppermint milkshake sample. As part of the spaces "giving the gift of time" philosophy, there are minimal digital touchpoints so that visitors spend time together rather than with screens. I'm so glad Chick-fil-a took this into consideration when designing the space. It perfectly aligns with the experience's purpose and though people may not notice this while traveling through the space, it's a conscious move on their part.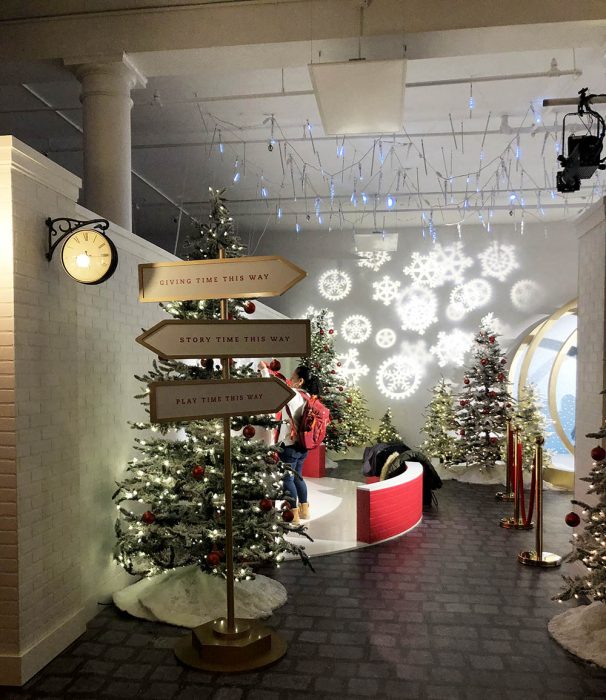 Wrapping up the experience, I took a seat in the Time Room to write a card to the person I would be gifting my time to. In this case, I gifted my mother "Four Hours Of Holiday Cookie Baking". After this, I handed my card to a talented calligrapher that replicated my note on a festive red card that I was able to take home and will deliver to my mom in person.
My experience at the Time Shop was short and sweet, but I loved seeing a restaurant brand go beyond food to create a meaningful experience that brings people together. These days brands must go out of their way to provide an authentic and unique experience to the table. If you're in New York City and looking for some holiday cheer, make a reservation at The Time Shop before it leaves!