The amenity war rages on, but today's workplace offerings have never been more wide-ranging. From virtual programming to convenience-based apps, employers looking to differentiate are having to reimagine what constitutes an amenity. The pandemic has shifted consumer behavior and the role of the workplace and soon it will be up to brands to create a differentiated foundation for programming, engagement, and collaboration that employees not only want to return to but cannot be replicated at home. The traditional definition of amenities will expand to support lifestyles – both in and outside of the physical office – and successful future perks will be a blend of digital offerings and experiential environments.
Virtual Equity
From virtual coffee meetings to subsidizing health-related apps, employers are using tech to keep staff connected with more dynamic teams than ever before. The pandemic has created a new blended workplace that will need to thrive for future company success. And that means not only offering virtual amenities, but providing those that better help bridge the gap between the remote worker and the physical office. Consider social networking apps like Houseparty that encourage serendipitous video chats between blended teammates or virtual office platforms like Cosmos that add a layer of gaming to employee collaboration, allowing users to actually create a custom aviator. There are plenty of options, find a solution that fits your unique brand to better address the future of dynamic collaboration for all teammates.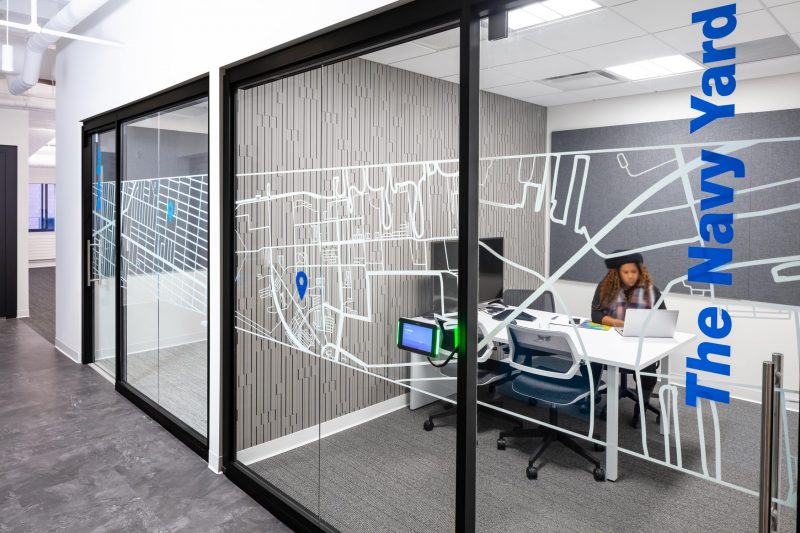 Flexible Futures
Amenities can't be a one-size-fits-all solution, the offerings must allow employees to customize based on their needs, job responsibilities, and even region. While teammates in urban settings may prioritize an app that expedites their commute, like a membership to RideAmigos or JumpBikes, employees in the suburbs might prefer an on-site yoga room or Zoom studio. Consider conducting employee surveys to understand your teammate breakdown to provide more relevant offerings. Employee satisfaction will stem from feeling in control of their environment – especially after such an out-of-control year. The more choice you can offer teammates, the better position you'll be in to attract and retain top talent.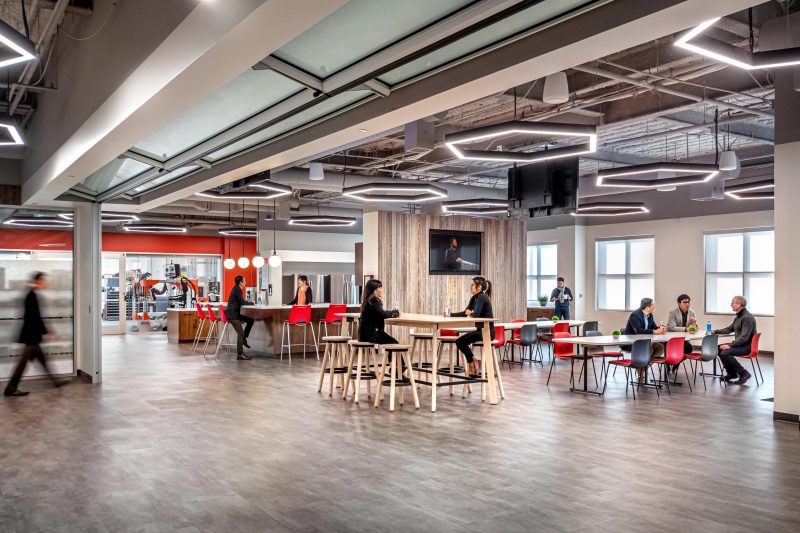 Innovate F&B
Brands will need to get creative to offer a differentiated food and beverage experience for their employees, with safety in mind. Consider win-win partnerships with local restaurants, food trucks, catering apps like Relish, and even cloud kitchens, to offer employees unique, localized food offerings in a more controlled environment. Create dedicated drop-off zones for food delivery with warming drawers, refrigerators, and disposable utensils to reduce touches and streamline the process.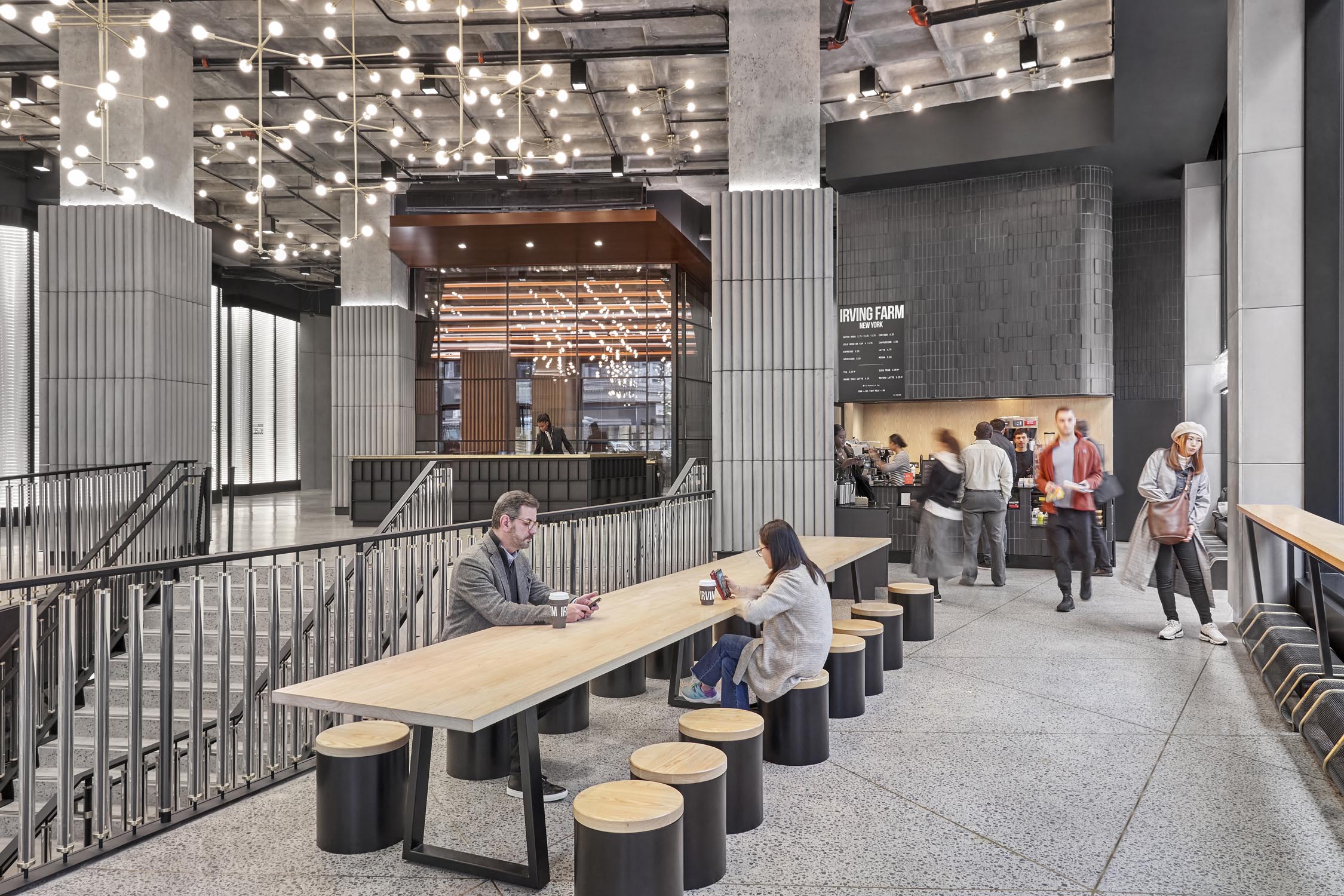 All Season Entertainment
With so many employees embracing the working from home experiment, the role of the office is shifting. While heads-down work can easily be accomplished at home, the office will be need to be transformed into a social destination – an experiential hub for brands, dedicated to hosting clients, encouraging employee engagement, and facilitating teammate collaboration – and amenities will need to follow suit. Consider creating more elevated, year-round spaces that can flex depending on the occasion (don't forget after-hour usage) and get employees excited about an excuse to return to the office.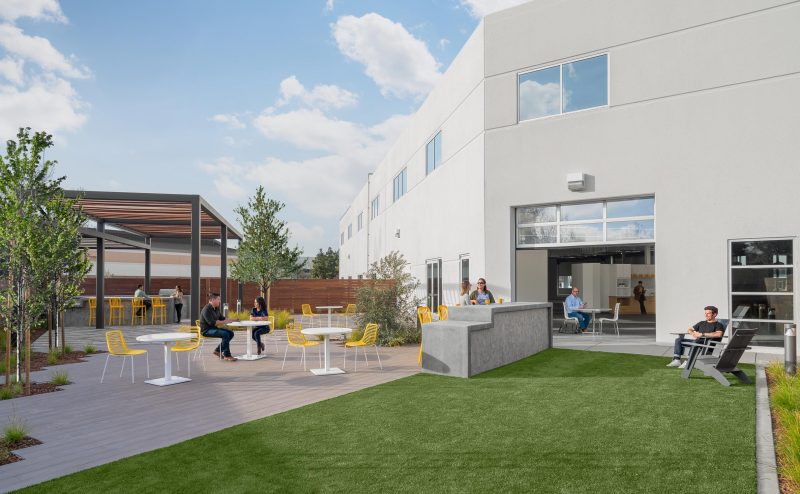 Wandering Wellness
A healthy lifestyle is nothing new, but a renewed focus on holistic, outdoor wellness will reign supreme in the coming years. Create differentiated amenities like hiking trails, dedicated meditation areas, or artificial turf for multi-purpose events and activities, to allow your employees to unwind and recharge in a safe environment. If you're short on square footage, consider app subscriptions for on-demand content like Headspace, LulaFit, or Peloton.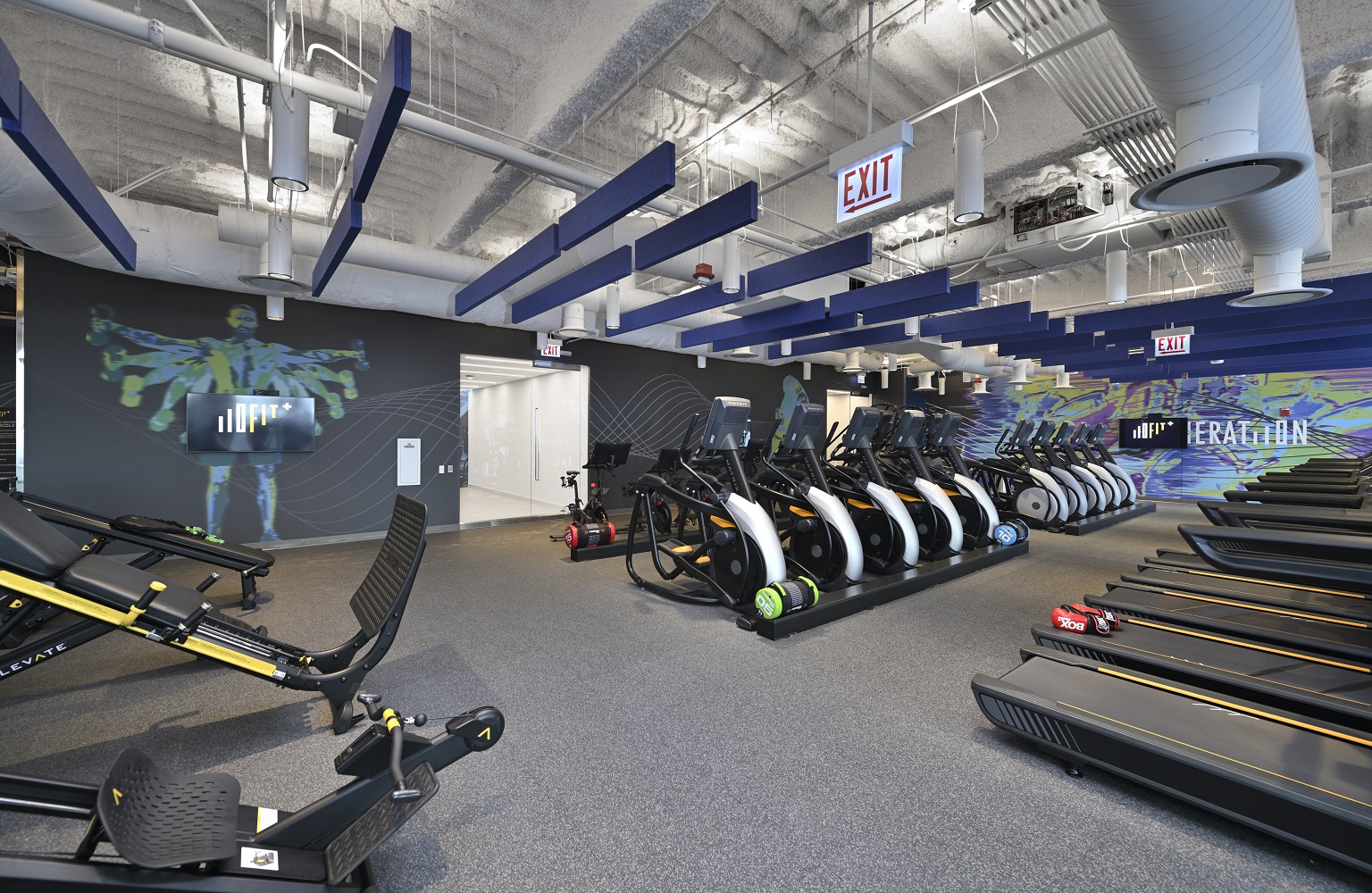 Elevated Convenience
During the pandemic, most consumers quickly adjusted to relying on amenities once thought to be indulgent. From grocery delivery to virtual doctor visits and direct-to-consumer movie screenings, we became reliant on these elevated services at the touch of a button. This increased expectation on convenience will not go away with the pandemic and employers will need to address this learned behavior with frictionless offerings for employees. Think of concierge service-type apps that can schedule doctor appointments, food delivery, dry-cleaning, order office supplies or corporate gifts.