Teammate Spotlight: Meet Sean McCorry
By: NELSON Worldwide
Meet Sean McCorry, Vice President, National Business Leader in the Retail Practice and National Business Leader in the Hospitality Practice at NELSON Worldwide. Sean will lead the firm's retail efforts nationwide, bringing over 25 years of experience managing global retail concepts and delivering premium brand concepts with a return on investment.

---

Q: If you had 3 words to describe your brand, what would they be?
Original, Reactive, Empathetic
Q: Where did you grow up?
I grew up in a town in England call Bristol, and its still one of my favorite places. It's a big city that never really feels big, incredible eclectic mix of people and the best coffee shops anywhere.
Q: What is a quote or mantra you live by?
"What you allow is what will continue."
Q: What is an underrated food that you think deserves more hype?
Hot Pot! It's wild food and I love it!!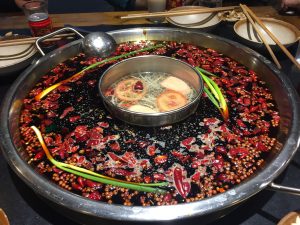 "NELSON Worldwide will allow me to mentor creative designers and align on their conceptual thinking, ensuring their projects are brought to life in an authentic and brand-relevant manner." – Sean McCorry