Teammate Spotlight: Meet Mary Kathryn German
By: NELSON Worldwide
Meet Mary Kathryn German. Client Development Leader at NELSON Worldwide. Based in Atlanta, Mary Kathryn will lead business development and marketing efforts to strengthen NELSON's position as an industry leader that creates spaces where people live, work, shop, play, and thrive.

---

Q: If you had 3 words to describe your brand, what would they be?
Authentic, Passionate, Driven. Authentic because I strive to stay true to who I am, the morals and values I was raised with and most importantly how I treat others. Passionate because when I feel strongly about someone or something, I give my whole heart and mind to that individual or topic. Driven because if you know me, I go above and beyond in the work I do. I strive to be the trusted advisor people can turn to when they need advice, assistance or simply a friend to talk to.
Q: What's something people don't know about you that they would be surprised to find out?
I was a competitive tap dancer until I left for college. I've won numerous competitions and in the early 90's auditioned to be on the TV show Star Search.
Q: What is a quote or mantra you live by?
"Your character is your accumulation of your thoughts, habits and priorities on a day-to-day basis."- Nick Saban
Q: When people come over, what's the one piece of art or furniture that's an immediate conversation piece?
My husband & I collect face jugs from local potters in Georgia. Our collection is comprised of around 20 jugs in varying sizes, most of them being from the Meaders and Hewell families who are recognized as the best American potters known for face jugs. We've even had the good fortune to purchase our collection from the creators themselves. The jugs are formed into crazy faces or have snakes wrapped around them…they are always a topic of conversation!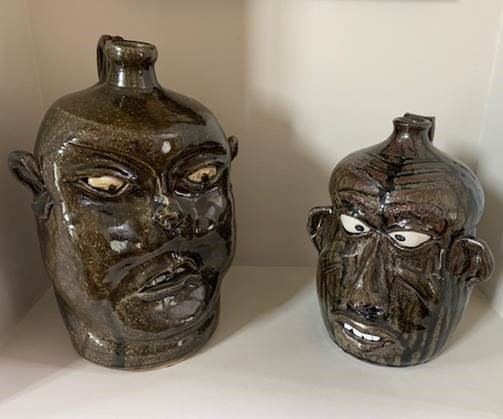 "I have always admired NELSON as a firm that champions transformative design," comments Mary Kathryn. "I am excited to have the opportunity to work alongside an innovative team with an incredible breadth of work and services. I look forward to building brand awareness and strengthening NELSON's presence across the country." – Mary Kathryn German