Rich Wilden welcomed back to NELSON Worldwide as Mixed-Use Design Leader of the Alpharetta office
By: NELSON Worldwide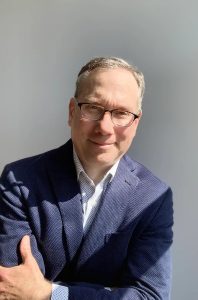 ALPHARETTA, Georgia — August 16, 2022 — NELSON Worldwide, award-winning architecture, design, and strategy firm, welcomes back Richard Wilden as Mixed-Use Design Leader of the Alpharetta office. Rich will lead master planning and architectural design, leveraging his experience designing complex mixed-use projects and ability to conceptualize projects throughout the design phases, enhancing the capabilities of the NELSON brand.
"We couldn't be more excited to welcome this level of expertise back into our firm," notes Chairman and Chief Executive Officer at NELSON Worldwide, John "Ozzie" Nelson Jr. "We are confident that his efforts will enhance the capabilities of the firm and turn out highly successful projects."
The seasoned architect brings over three decades of expertise in complex mixed-use design and planning, urban design, and master planning. His architectural education history in design theory has contributed to the design approach he has spearheaded throughout his career—providing real-world exposure to the constructibility, building systems technology, and business aspects of architecture. Throughout his career, Richard has honed his passion for shaping the built environment and its transformative effect of design on the human experience to create meaningful and experiential projects.
"I've always been drawn to NELSON's exciting portfolio and their diverse and collaborative design approach," says Richard. "I'm honored to rejoin the team and am looking forward to leveraging my expertise, skill sets, and unique design approach to add to the creative culture within the mixed-use team."
Richard is actively involved in industry associations, especially in his hometown, and currently co-leads the ULI Cleveland District Council's Technical Assistance Panel (TAP) initiative. He works directly with leading organizations and real estate professionals in addressing important development and urban planning issues.
###
About NELSON Worldwide
NELSON Worldwide is an award-winning firm transforming all dimensions of the human experience through architecture, interior design, graphic design, and brand strategy services. With more than 800 teammates spread across 20 offices, the firm's collective network provides strategic and creative solutions that positively impact where people work, serve, play, and thrive. The team combines industry knowledge, service expertise, and geographic reach to deliver projects across the country and around the world. Client partnerships across the NELSON network include: Hilton, Macy's, Comcast, Simon Property Group, Prologis, Yum! Brands, Boston Consulting Group, T-Mobile, Emory Healthcare, SAP Fieldglass, Unibail-Rodamco-Westfield, Kroger, Hyatt, Bayer, Target, and many more.