As the needs of employees continue to evolve, it is crucial for the spaces that support them to adapt accordingly. Our aim is to create an environment that caters to individual requirements while fostering growth and development.
Recently, our Workplace Practice teammates, Chen Hui Spicer, Alexis Trainor, and Cam Pierce, served as jurors for NeoCon's "Best Of" program, where they observed the latest emerging trends. These trends highlight a focus on comfortable sensory experiences to address neurodiversity and ensure that all individuals feel supported and included.

Choice Matters: Comfortable Seating
In the dynamic landscape of modern workplaces, prioritizing comfort and providing choices that cater to individual needs and preferences has become an indispensable strategy. The Hightower Flote Lounge Chair was not only named in NeoCon's Best Of program, it is comfortable, yet supportive and functional. It emulates the comfortable seating people became accustomed to while working from home, recognizing the same sensory experience could be experienced when in the office.
Chen Hui Spicer, NCIDQ, CID, Regional Design Leader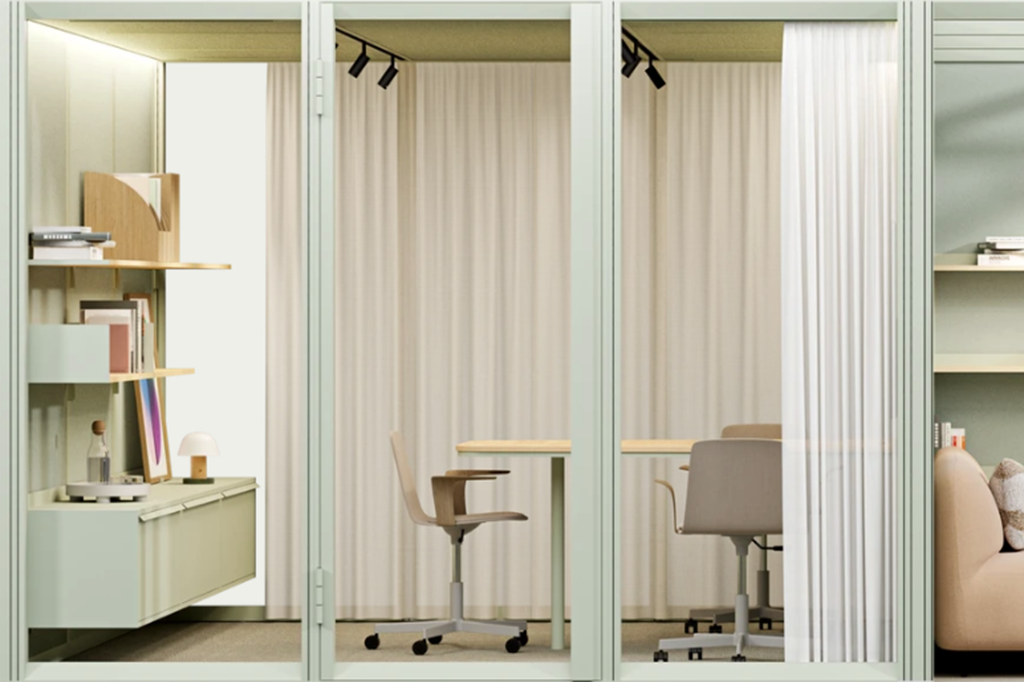 Staying on Task: Flexible Focus Rooms
Traditional private office setups have given way to adaptable and employee-centric approaches. Flexible focus rooms and phone booths like Omniroom by Mute, are an ideal addition for flexible workspace concepts. Recognized for its innovation at NeoCon, it takes flexibility a step further, offering informal work settings that replicate the comfort and familiarity of being at home, promoting relaxation and rejuvenation.
Alexis Trainor, Senior Interior Designer

Sound it Out: Acoustic Excellence
Enhancing the acoustic setting cannot be underestimated in today's workplace. By improving sound quality within the built environment, distractions can be diminished and stress can be eliminated for employees creating a balanced sensory experience. Gather Acoustical by Wolf Gordon was recognized at NeoCon for offering form and function. As a sustainable wall treatment, it effectively absorbs and diffuses noise, while boasting visually appealing textures, patterns and designs.
Cam Pierce, Interior Designer