NELSON Worldwide Welcomes Kelly Giddens as Senior Project Manager, Asset Strategy Practice
By: NELSON Worldwide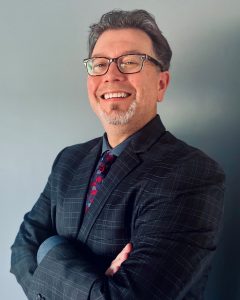 ATLANTA — October 4, 2022 — NELSON Worldwide, award-winning architecture, design, and strategy firm, welcomes Kelly Giddens, AIA NCARB, as Senior Project Manager, Asset Strategy Practice. In his new role, Kelly will be responsible for balancing the performance and process of multiple projects of varying sizes and scopes. Additionally, he will advance opportunities for continued growth in market share and profitability in specific service lines, practice areas, and the local market.
From high-rise buildings in Asia to a tornado that ravaged a 100+-year-old church, Kelly's design expertise crosses many market sectors. With multiple facets in project management, office-wide operations, and regional firm leadership, Kelly is passionate about developing teams and advancing design intent to implement solutions that address business performance and project deliverables.
"Kelly leads with a perspective range to serve, innovate, and communicate with purpose," says Chairman and Chief Executive Officer at NELSON Worldwide, John "Ozzie" Nelson Jr. "His experience and passion for this industry have made him the perfect leader with insightful attention to the present and an unwavering commitment to the future."
Kelly boasts 30-plus years of experience in higher education, K-12, recreational, mixed-use, municipal, interiors, and faith-based facilities. At NELSON, Kelly will pivot from a purely operations role into a position that includes project delivery. Immersed in team interactions, Kelly will also encourage open-handed collaboration and camaraderie amongst team members.
"In this profession, we are never static. Each day brings unique situations to impact our built environment, express artistically across project parameters and collaborate with teammates, consultants, contractors, and owners, while influencing end-users and often whole communities," says Kelly. "I look forward to working with an amazing lineup of talented teammates, deep and diverse market sectors, engaging clients, and top-of-the-line technology at NELSON."
Inspired by printed works on business management, social sciences, modern management, and leadership, Kelly's deep knowledge and understanding of the industry will propel him to great success at NELSON Worldwide.
###
About NELSON Worldwide
NELSON Worldwide is an award-winning firm, transforming all dimensions of the human experience through architecture, interior design, graphic design, and brand strategy services. With more than 800 teammates spread across 20 offices, the firm's collective network provides strategic and creative solutions that positively impact where people work, serve, play, and thrive. The team combines industry knowledge, service expertise, and geographic reach to deliver projects across the country and around the world. Client partnerships across the NELSON network include: Hilton, Macy's, Comcast, Simon Property Group, Prologis, Yum! Brands, Boston Consulting Group, T-Mobile, Emory Healthcare, SAP Fieldglass, Unibail-Rodamco-Westfield, Kroger, Hyatt, Bayer, Target, and many more.