NYC Fluid Retail: Hospitality Edition
By: Creative Fuel
New York Market Week and NYCxDESIGN are fast approaching and as retail continues to rapidly transform, we're looking beyond the immediate industry, to environments and concepts inspiring the retail of tomorrow. Today's consumers engage with brands in a fluid manner, the traditional sectors of the retail, restaurant, hospitality, and entertainment have blurred as the consumer-desired experience has become a mosaic of expectations, influenced heavily by engagement, access, and authenticity. Embracing these new expectations presents brands with a greater opportunity to differentiate, cross-sell and expand the breadth of their brand experience. So, this year while in the city we'll be exploring some of the city's most innovative new concepts across multiple industries, that we think could be a driving force in the retail experience of the future.
Our first #FluidRetail post featured Food + Beverage, while this next segment will focus on Hospitality + Wellness concepts, with more markets showcased in the coming weeks. Below you will find the best spots in and around NYC to stay, work, relax, or simply indulge in some self-care.
Described as an "experiment in essentialism", Sister City is a newly opened hotel touting the "lean luxury" trend. The hotel has taken inspiration from minimalists and "functional perfection of Finnish saunas, Japanese bento boxes, rock-cut cliff dwellings of prehistory."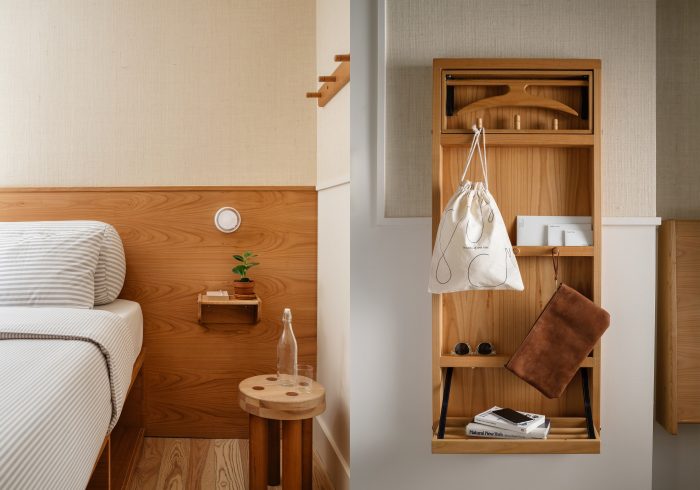 Chill House NYC | East Village Salon + Coffee Shop
Chill House is a coffee shop, nail salon, and massage boutique all in one. The space's cool-vibe aesthetic makes this the perfect spot to treat yourself to some self-care and grab a gourmet cup of joe. One can come in for a single visit or purchase a membership plan offering exclusive discounts and products.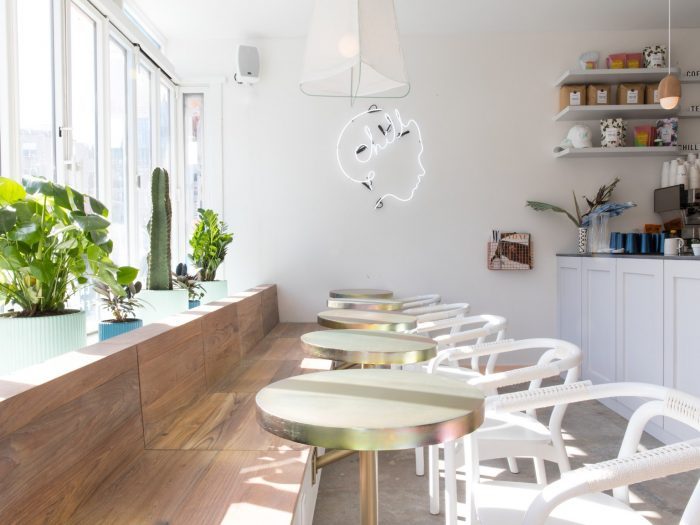 3DEN | Co-Working In Hudson Yards
This new concept located at Hudson Yards offers work spaces, Casper nap pods, showers, a meditation room, soundproof phone booths, and coffee and snacks in a spacious, plant-filled. Visiting 3DEN can be done through the company's app where users can see what available or how crowded the space it.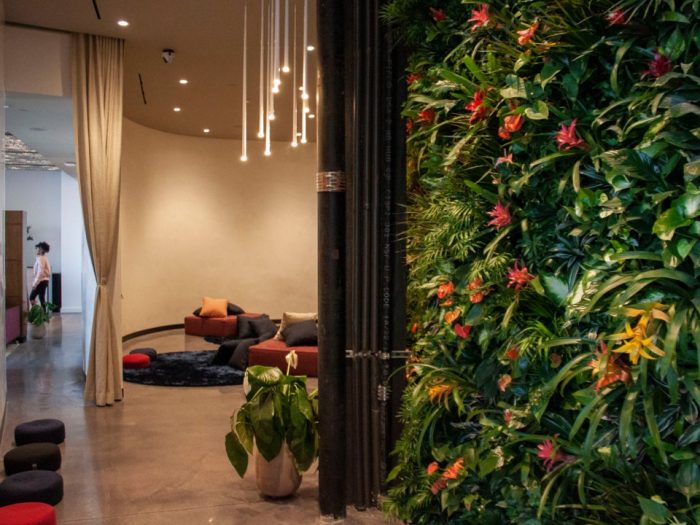 WeWork's first ever gym location opens in NYC. The concept is available for WeWork and non-WeWork members. Featuring everything you'd expect in a gym; the space's color palette is muted with black and light wood finishes and splashes of greenery.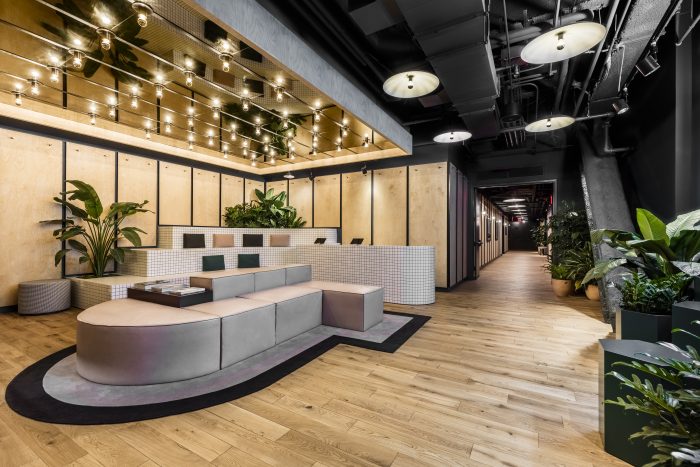 Refinery Hotel is a reinterpretation of the Colony Arcade—a former hat factory and Prohibition-era tea room. Each room has been transformed into a stylish loft room with high ceilings and luxury accents. The Refinery Rooftop is the hotels crowning jewel with inspiring views of the Manhattan skyline and Empire State Building.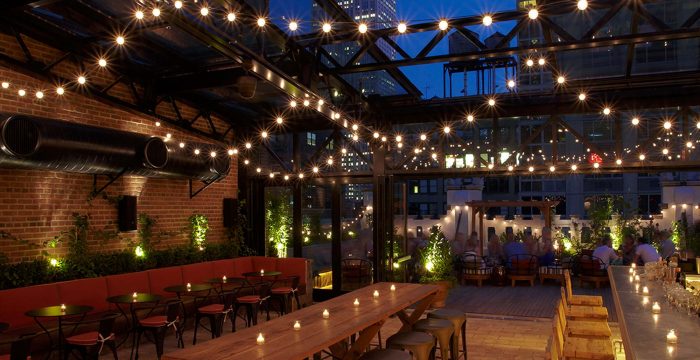 Plant stores are having a big moment and Greenery Unlimited located in Greenpoint, Brooklyn was modeled after biologist Edward O. Wilson's theory of biophilia, which suggests that humans feel better and are healthier when surrounded by natural life. At this store, you're encouraged to sit back, relax, and maybe buy a new plant.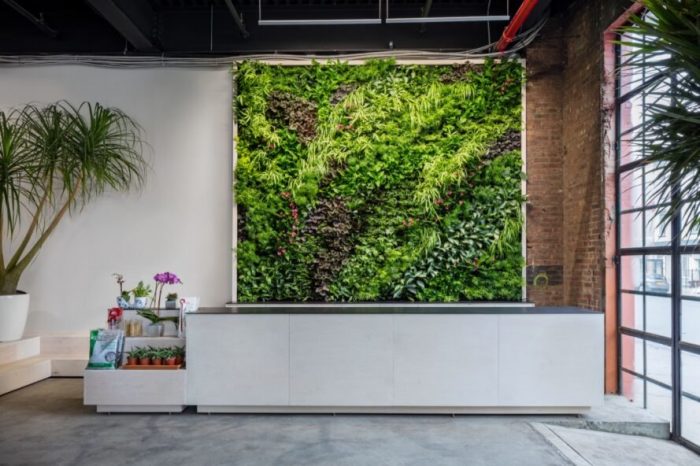 The Assemblage located in FIDI is a unique property offering a co-working space and flexible extended stay booking that takes a spiritual approach by providing visitors a holistic, ayurvedic, work-play-live space.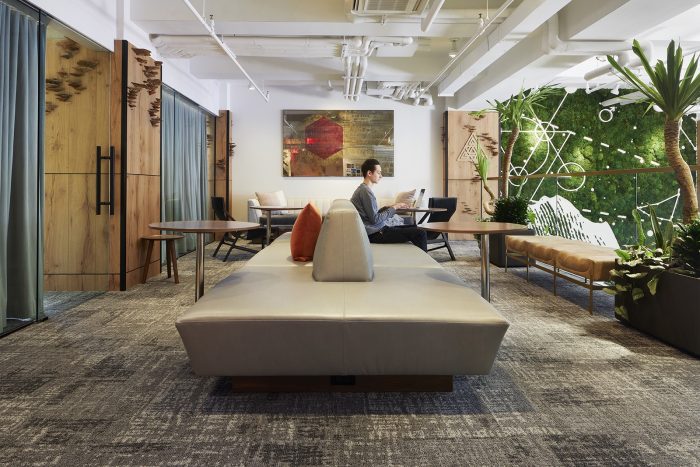 The Moxy Hotel in downtown NYC introduces a new concept featuring a co-working space by day and a cocktail lounge with a basketball court by night. The concept taps into Moxy's play-and-games ethos and creates a hospitality hub that can cater to a variety of needs.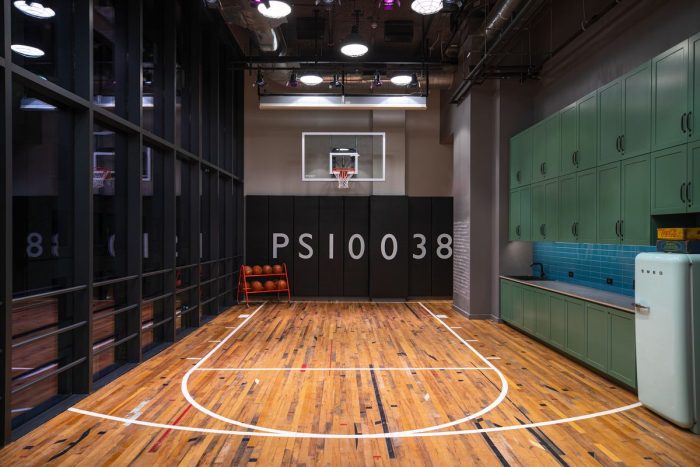 CBD company Recess has opened a pop-up experience in NOHO inviting visitors to step into a laid-back, neon-filled shop space that serves the brands sparkling water infused with hemp extract. The idea is to draw people into the space to learn more about the brand and relax.