Black History Month: Honoring the lesser-known stories that didn't make history books, but made a big impact
By: NELSON Worldwide
Black History Month serves as a time to pay homage to the contributions, struggles and triumphs of Black Americans in our nation. However, many impactful stories never made it into the history books. This year, NELSON teammates are shining a light on some very important, but lesser-known stories of Black history.
Maya Angelou Quote: "When you know better you do better".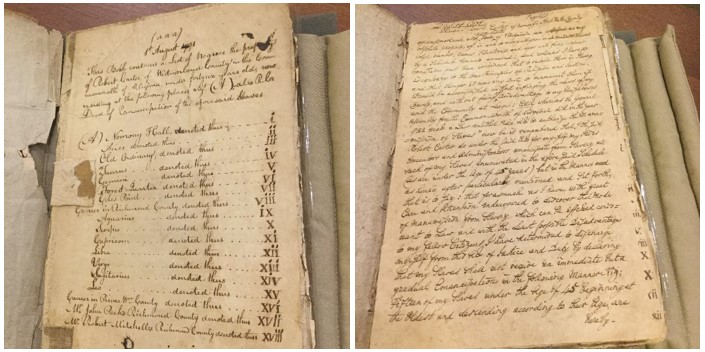 Deed of Gift, Robert Carter III
Robert Carter III was the grandson of Robert "King" Carter of Virginia. The Carters were a prominent slave-holding family and although their names are often forgotten in history books, their inner circle included Thomas Jefferson and George Washington. In the years during and immediately following the American Revolution, Robert Carter III went through a sort of religious awakening and began to question the morality of the practice of slavery. At the time, he had at least a dozen plantations and more than 500 slaves. Following the laws of Virginia (at the time), Carter decided he was going to free all his slaves. In 1791, Carter filed his Deed of Gift with the county courthouse. This Deed of Gift was a schedule that included the names of every one of his slaves he intended to free and the dates on which they would gain their freedom.
Carter's Deed of Gift is significant for many reasons. It was the single largest case of a slave owner manumitting his slaves (more than 500) before the end of the Civil War. Many enslaved persons in this country cannot trace their lineage prior to the Civil War because records of the names, ages, birthdates, etc. were not documented. Carter's Deed of Gift allows some descendants to find the names of their enslaved ancestors, what plantation they lived on, and in some cases, who their other family members were.
"…I have for some time past been convinced that to retain them (slaves) in slavery is contrary to the principles of religion and justice, and that therefore it was my duty to manumit them if it could [be] accomplished without infringing the laws of my county and without being of disadvantage to my neighbors and the community at large."
-Robert Carter III, Deed of Gift, August 1, 1791.
---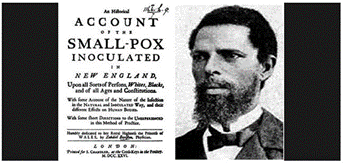 How an Enslaved African Man Shared a Revolutionary Way to Prevent Smallpox.
In 1721, a smallpox epidemic struck in Boston. This highly contagious virus was killing hundreds during a time of lesser medical advancements. It was an enslaved man named Onesimus who brought vaccinations to America and changed everything.
Onesimus was purchased in 1706 by Cotton Mather, a prominent Puritan minister. Though Mather held a great distrust for Onesimus, he knew that the man was clever. Around 1716 Onesimus described to Mather the process of inoculation that had been performed on him and others in his society in Africa. This was a process where they would cut the skin and put in a drop of the "juice of Small-Pox". Amid the spreading sickness of Small-Pox throughout Boston in 1721, Mather brought this vital information to Dr. Zabdiel Boylston, who, despite a major pushback against the idea, managed to successfully inoculate 240+ people. It is noted that Boylston first tried the inoculation on his 6-year-old son and two of his slaves first. As a result of the inoculation only six people experienced death compared to 844 deaths experienced by non-inoculated smallpox patients.
---
What is Critical Race Theory (CRT) and Why is it Under Attack?
CRT is an academic concept that is more than 40 years old. The core idea is that race is a social construct, and that racism is not merely the product of individual bias or prejudice, but also something embedded in legal systems and policies.
The topic has exploded in the public arena recently—especially in K-12, where numerous state legislatures are debating bills seeking to ban its use in the classroom. Several events of the last decade have increased public awareness about things like housing segregation, the impacts of criminal justice policy in the '90s, and the legacy of enslavement on Black Americans.
---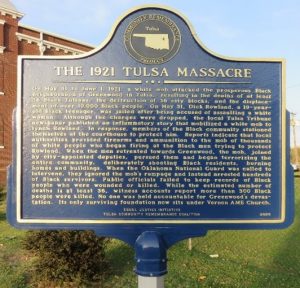 1921 Tulsa Race Massacre
The 1921 Attack on Greenwood was one of the most significant events in Tulsa's history. Following World War I, Tulsa was recognized nationally for its affluent African American community known as the Greenwood District. This thriving business district and surrounding residential area was referred to as "Black Wall Street." Greenwood Avenue featured luxury shops, restaurants, movie theaters, a library, pool halls and nightclubs. In June 1921, a series of events nearly destroyed the entire Greenwood area.
---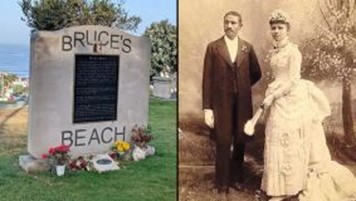 Bruce's Beach
In 1912, Willa and Charles Bruce bought a parcel of land in Manhattan Beach, California. They operated a lodge, café, and dance hall on the property and the area became known as Bruce's Beach Lodge. It was a refuge for Black beachgoers to enjoy a weekend away. Eventually the couple was harassed, threatened and forced out. In 1924, city officials condemned the property and forced the Bruces to sell and leave, robbing future members of the Bruce family of generational wealth from the land.
In the fall of 2021, the Bruce family got their beach back. The historic Bruce's Beach case is inspiring social justice leaders and reparations activists to fight for other Black families whose ancestors were also victims of land theft in the United States.
---
Lewis Howard Latimer – Inventor
While Willis Carrier is credited with creating the first electric air conditioning unit in 1902, Lewis Howard Latimer is credited with creating the first evaporative air conditioner (swamp cooler) in the 1800's. Lewis was an inventor and draftsman best known for his contributions to the patenting of the light bulb and the telephone. He held seven patents (below) and was recruited by Edison Pioneers where he created the 'electric lamp'. Lewis is in the National Inventors Hall of Fame.

---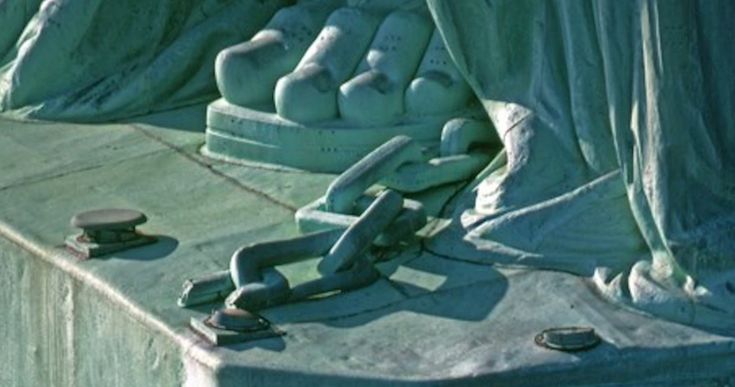 The Black History of Lady Liberty
The iconic Statue of Liberty was built to recognize the end of slavery. Édouard de Laboulaye, of France, first proposed the idea of this monument in 1865. He was an expert on the U.S. Constitution and was sitting on a reparations committee overseeing payments to freed, formerly enslaved people. At a meeting of abolitionists at Laboulaye's home, per Berenson, via the Washington Post: "They talked about the idea of creating some kind of commemorative gift that would recognize the importance of the liberation of the slaves."
Ten years later, the sculptor Frédéric-Auguste Bartholdi designed it. The initial iteration had the Lady holding broken chains in one hand. A final iteration has the broken chains at her feet.
---
MORE RESOURCES
Read
Listen
Attend
Get Involved