Architecture Spotlight: Mark Levine
By: Creative Fuel
At NELSON, we believe architecture has the power to create a transformative sense of place, supporting communities and strengthening the fabric of cities across the nation and around the world. Recently named the #2 fastest growing architecture firm, we're celebrating our growth, people, and projects that are boldly transforming architecture. To do so, we've created our latest series, "Architecture Spotlight" to introduce you to a few thought leaders within the NELSON Architecture Team.  You'll not only get an exclusive look at our people but hear what's in store for the future.
This week we interview Mark Levine, AIA, Managing VP of NELSON Los Angeles. Keep reading to learn more about his career, point-of-view, and what he think is next for the architecture industry.

Q: What is your role at NELSON and how long have you been an architect?
A: At NELSON, I am the Managing Vice President working out of our Los Angeles office. Currently, I am leading design teams through master planning, retail prototype development, domestic and international retail programs, and various retail mixed-use and commercial projects in the Western Region. I've been a practicing designer/architect for 24 years and hold memberships in ICSC and ULI.
Q: What is your favorite architecture trend of today?
A: I enjoy today's trends in visualization. Our profession is predicated on communicating the built environment. What got me into architecture at a young age was the art of architectural drawings, renderings, construction drawings, sections, axons, etc. Each year, visualization advances even more with VR, AR, and 3-D modeling. I'm excited by the possibility of infusing tools with the same sense of artistry as a hand sketch.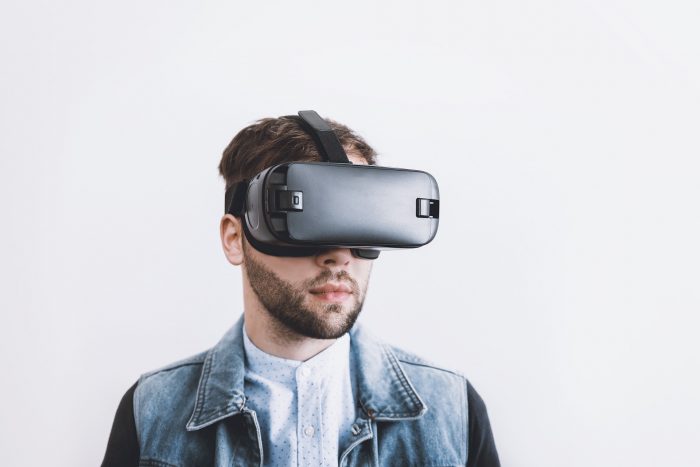 Q: What advice would you give a young architect?
A: My advice for any young, aspiring architect is to always work on expanding the boundary of your interests. Just because you are an architect doesn't me those passions can't be paired with another. Taking things even further, I advise any young professional to simply read something out of their element. For example, if technology is your thing take a break to read an article about literature or commerce occasionally. It's the connections we make with seemingly unassociated ideas that can have a tremendous and impact spark a new sense of creativity.

Q: What do you think the future holds for architecture? 
A: Architecture is one of the oldest professions. The tools, methods, aesthetics, and styles have gradually changed with time, but our aspirations are rooted in the fundamentals of humanity. Architecture will continue to evolve in the future  as an ever-changing practice. With that in mind, architects should always be aware of these aspirations and reflect these in the design and execution of our work.

Q: What is the biggest challenge the architecture industry faces today?
A: The biggest challenge for architecture is understanding, responding and reflecting within changing industries. Today humans fluidly interact with environments, meaning that one space is expected to do many things. For example, malls/retail centers are longer just a place to shop. These types of experiences have shifted to retail mixed-use environments that blur the lines of retail, hospitality, and entertainment. Today's consumers think less in channels turning toward environments that solve a need or cater to desires.

Q: What sets NELSON apart from other architecture firms?
A: I think it's the immense effort undertaken by the entirety of the firm to improve and become better is what makes this company so special. At NELSON, we are constantly changing, evolving, and growing. This has proven that the company is always up for a challenge that will make us stronger.