The results are in for NELSON Worldwide's Retail Amenities Bracket Challenge! After 16 matchups, voting revealed which experiential amenities people are looking for in their next shopping experience.

FIRST PLACE: Beer Garden
As this year's top choice, this amenity highlights consumers' desires for unique food and beverage concepts that allow them to connect with friends and family, unwind, and tap into a more localized offering.
SECOND PLACE: Concert Venue
As a close second, this engaging amenity showcases the on-going attraction to experiences over product, allowing guests to enjoy unique entertainment opportunities.
THIRD PLACE: Nature Trail + Farmers Market
Tying for third place, the farmers market and nature trail amenities showcase consumers' growing interest in wellness. From fresh food offerings to opportunities for fitness, this overarching theme should continue to be a focus for every development.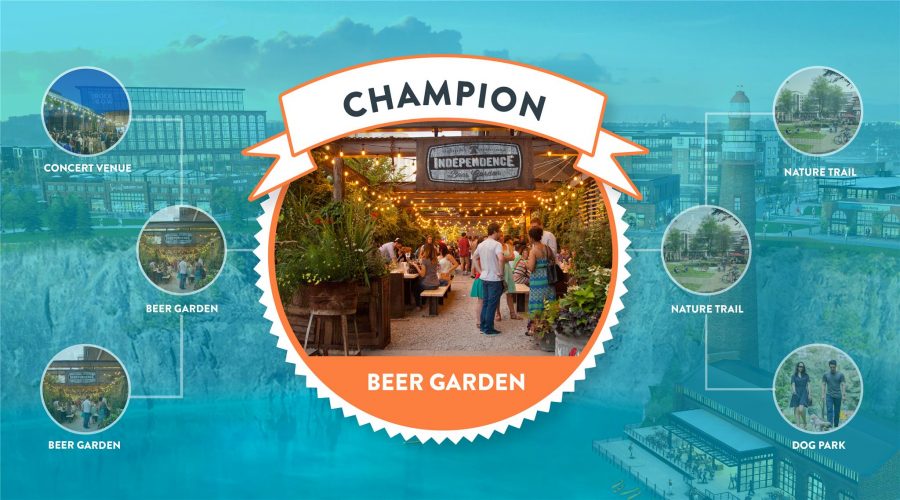 Now more than ever, consumers are looking for a differentiated shopping experience.
Amenities like ride share lounges, curbside pickup, and locally-driven food halls are replacing outdated mall offerings. We've set out to discover what experiential, new offerings shoppers are looking for and we want to hear from you.
Want more insights from our team? Email us and we'll send you our latest Mixed-Use Trend Report with industry inspiration, trends, and the latest best-in-class case studies.