The world of work is experiencing an extraordinary transformation.
As workplaces across the country, including law firms, adapt to the hybrid world, changes are inevitable. This begs the question: How do you still make long-term real estate decisions, knowing the future is unpredictable?
While there will always be an element of uncertainty about what tomorrow holds, if you take the time to look at the existing data within your organization, overlay that with your firm culture and real estate goals, and incorporate elements that provide your spaces with greater agility, you will be as prepared as you can be to weather any storm.
Here are five key strategies that have helped firms reach their goals while preparing for the unknown.
Flexible Schedules Mean Flexible Spaces
As law firms increasingly embrace flexible work schedules, the tradition of assigning one dedicated seat to each employee becomes harder to justify. In turn, we are witnessing a surge in innovative solutions for individual office space, aimed at supporting equitable workplace cultures while simultaneously reducing the overall real estate footprint.
In this new era of hybrid work, there is no one-size-fits-all approach. There will be different considerations for layout depending on the company's size and culture, among other characteristics.
Many firms are exploring and experimenting with various layout options to shift their office setups to accommodate hybrid schedules. For example, some offices may incorporate a large percentage of unassigned spaces and employ online reservation systems for employees to log on and select their space for the day.
Other offices may be designed to cater to the employee needs of today, while anticipating changes for organizational growth.
Some firms are implementing private offices and individual workstations that satisfy current employee needs, but in the event more people are hired, they will opt to pivot rather than expand, increasing flexible spaces to accommodate more employees in the office. Examples of these varied workspaces include repurposing areas of the office as flexible working spaces for transient employees, or even assigning two associates to one office.
Many law firms are embracing the hub-and-spoke model to support hybrid work and adapt to the reduction of amenities available in major cities. Within this model, firms maintain a smaller office in a large city center, while also establishing additional office spaces in proximity to their attorney populations, often in more suburban areas.
These strategies showcase the many approaches firms can take to optimize their environments and meet the needs of their workforce.
Celebrating Individuality and Company Culture
In a shift away from comparing themselves to the competition, firms are now prioritizing the support and celebration of their unique culture, clients and employees.
Years ago, many law firms displayed an interest in emulating the perks and amenities offered by their competitors, striving to match or exceed them. Today, these firms are shifting their focus toward their individual employees, carefully assessing their specific needs and tailoring their workplace design accordingly.
Design solutions are being customized to accommodate individual preferences, empowering employee control over factors such as acoustics, temperature, lighting and posture, while still upholding overarching firm standards. This approach ensures that each workspace reflects the distinct identity and needs of the firm while maintaining a harmonious environment.
Incorporating elements such as branded environmental graphics, carefully selected accessories, lighting, rugs and sound settings aims to create a welcoming and comfortable environment reminiscent of home, all while honoring a cohesive aesthetic. In today's hybrid landscape, it is crucial to empower employees with autonomy and freedom to select spaces that align with their preferences. By offering spaces that allow individualization, law firms can effectively attract and retain in-office employees.
Prioritizing Agility With Employee Attendance
Open and collaborative spaces are rising to accommodate fluctuating in-person employee attendance.
A seat in the workplace is no longer defined as a private office or a workstation. Seats can take shape in huddle rooms, phone rooms, quiet zones, cafes and more as long as it provides a comfortable place to be plugged in. This flexibility allows organizations to accommodate those working days when there's an influx of people in the office, while still reducing the overall footprint.
Formalized meeting spaces should have the capabilities to evolve into multifunctional areas that can provide large-scale internal and external events. By incorporating movable walls, along with softer elements like rugs, drapery, decorative lighting and background music, these offices can transform into welcoming environments with an inviting atmosphere. Additionally, proximity to employee cafe spaces, coffee stations and outdoor areas should be strategically considered, adding to their convenience and appeal.
These multipurpose spaces should be considered essential for hybrid employees as offices implement change.
For example, when renovating a law firm, three large private offices can easily be converted into one large open space for employees to utilize, with the addition of private phone rooms, a TV with surrounding furniture for virtual meetings, and varied spaces for heads-down independent work.
In this example, a space that once could only accommodate three people can now satisfy 10 or more employees at a time. Spaces like these are incredibly useful for hybrid employees, summer associates, visiting attorneys and retired partners.
Hybrid Amenities Catering to Employee Needs
We've discovered that employees generally gravitate toward spaces that draw inspiration from hospitality settings, evoking the ambiance of a tranquil law library or their favorite local coffee shop. The reason for this preference is that they want to be a part of a community while maintaining anonymity.
When adding new spaces to the office, it's important to keep this in mind while also providing ample access to natural light and scenic views to create a pleasant and stimulating work environment.
Due to the reduction of food options in major city centers over the last few years, firms are looking inward to provide more convenience to their employees.
Examples of this include small-scale pantries or designated areas for serving soups, sandwiches and small plates. Additionally, staffed coffee bars, enhanced self-service options and warmed food lockers are being introduced to accommodate employee needs and adapt to the increase in food delivery services.
Another emerging trend is the rise in concierge services, which encompass a range of convenient offerings such as dry cleaning assistance, room setup and scheduling support. Additionally, wellness rooms are a common request to accommodate activities like stretching, praying or even taking short naps.
By providing these amenities, firms aim to enhance the overall employee experience and prioritize their well-being, creating a holistic and supportive environment.
Technology-Driven Design in Law Firms
Beyond mere so-called Zoom rooms with improved acoustics, lighting and furniture arrangements, the need for in-office technology is critical. Today, it is essential to upgrade spaces to facilitate virtual court appearances, as well as to communicate with peers who are working from home.
These areas must be equipped with one-touch connectivity, ensuring seamless integration with virtual platforms. Careful attention should be given to sound quality, microphones, lighting and green screens to optimize the virtual courtroom experience. Additionally, height-adjustable surfaces and advanced technology can be incorporated to enhance functionality.
For example, mock trial rooms should incorporate cameras and wall-mounted screens, movable furniture and even holograms to provide a more immersive and realistic environment for trial simulations. Within this digital landscape, technology must drive the design of these spaces rather than being added as an afterthought.
In conclusion, as law firms across the country adapt to flexible work, there is an exciting pivot in how offices are designed. It is encouraging to see the shift from wanting to implement what competitors had, to seeking out unique solutions for each firm's specific employees and culture.
By conducting employee research, surveys and feedback sessions, each organization can have custom-made solutions that work for their team. Whether that be fully unassigned offices, all private offices or a mixture of both, it is important for hybrid law firms to consider individuality, amenities and technology within the space.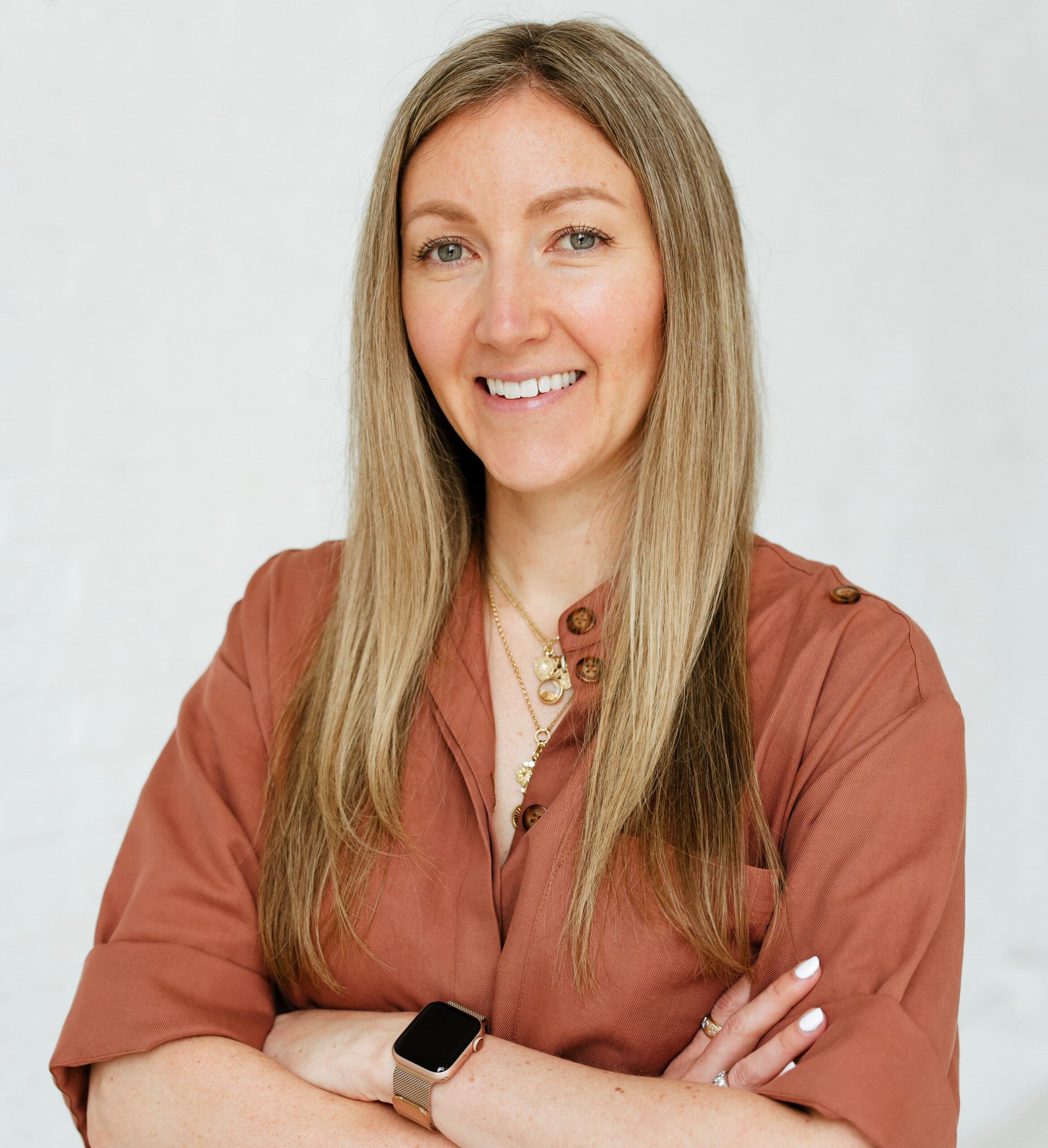 Kristin Cerutti, Regional Design Leader
Kristin is a licensed, commercial interior designer with 18 years of experience leading the design effort on everything from corporate office headquarters and building repositioning projects to salons and fitness centers across the country. As a design and thought leader with NELSON Worldwide, Kristin focuses on designing spaces for all, is part of the DEI Council, and co-leads the Legal Workplace Practice. Making other people's lives better is what drives her, and her passions lie with being an adviser to and advocate for others. She says, "When we design for those who need us most, it benefits everyone in the process." Outside of work, Kristin can be found volunteering for the Cystic Fibrosis Foundation, spending time in nature, visiting the newest vegan restaurants, and traveling the world: she's been to all seven continents.