Meredith Seeds elevated to Senior Director – Retail Practice Studio Leader
By: NELSON Worldwide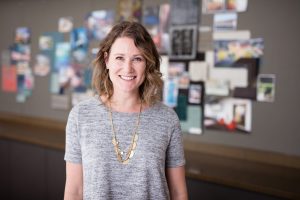 Meredith Seeds has been promoted to Senior Director – Retail Practice Studio. She has the unique ability to convert client objectives and strategies into captivating stories and transformative human experiences using a consistent strategic approach of design excellence, consumer insights, collaboration, and simply asking, "Why not!" or "What if!" She has been a valued partner and a kindred whole-brained thinker to Retail National Practice Leader Bevan Bloemendaal as they've worked side-by-side for the past seven months to surpass client expectations with creative, relevant, and disruptive solutions.
Meredith will lead, inspire, and mentor the NELSON Retail Practice Design Leadership team, which includes Louis Chang (Restaurants/Bars/Airports), Marco Oppici (Department Stores/Luxury), Michelle Isroff (Lifestyle/Wellness), Phil Otto (Cultural Anthropologist), and a TBH Lifestyle Design Leader, along with their respective teams in living our NELSON purpose.
To colleagues and clients alike, Meredith exudes a sense of camaraderie, joy, and happiness creating an atmosphere of positivity, creativity, and laughter, truly living her truth and best self in all she does.