The impacts and implications of COVID-19 and this tumultuous year are going to be examined for years to come. Brands of all kinds are using this time to come together and support one another, during a time where coming together is ostensibly harder than ever before.
Most messages brands are pushing out are meant to tug on consumers' heartstrings. In the retail sector, however, the theme of creating partnerships in trying times is as prevalent as ever. Here are a few real-world trends and examples that brands are exploring to both enhance their in-store experience while still mitigating the spread of germs and obeying social distancing guidelines.
Right-Sizing the Fit
Even before 2020, retail brand partnerships in the form of strategic subleasing began gaining momentum. Banks, fast food outlets, or shipping centers are no strangers to big box stores, and strategic partnerships have opened interesting doors for organizations – both as the lessor and lessee. Critically, the fit of these relationships is as much about the brand synergies as it is square footage.
In the retail pharmacy space, Walgreens has explored a variety of such relationships over the last few years. Interestingly, this includes partnerships with brands that might compete in certain areas like consumer product goods. One such example includes their pre-COVID-19 pilot program with Kroger in 2018, which brought a Kroger Express grocery environment into select Walgreens stores across Northern Kentucky. Iterations of this program were later expanded through Knoxville, Tennessee, and beyond.
This arrangement allows Kroger to bring perishables and their own private label brands into new neighborhoods without the full burden of additional store locations or new formats. Pickup hubs for Kroger orders are even identified in some locations. For Walgreens, it allows them to convert the liability of under-performing front-end space – a problem potentially magnified by their 9,200+ location size – into a traffic-driving asset.
In a larger commitment galvanized during the pandemic, Walgreens and primary care provider VillageMD recently announced plans to open 700 full-service co-located doctor facilities in the next half-decade. Beyond changes to adjacencies, store planning, and visual merchandising, this relationship will involve the creation of VillageMD clinics in existing Walgreens stores spanning over 30 U.S. markets.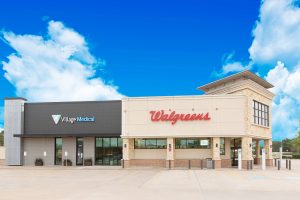 While site parameters may overlap harmoniously – both in terms of Walgreens fine-tuning square footage and VillageMD having a fleet of tailor-made spaces to grow into – the upside extends beyond that. Walgreens closed their own walk-in business clinic in 2019 in a savings effort, while CVS and their MinuteClinic maintain a daunting 52% share of the category. The new relationship with VillageMD helps recapture some of the traffic-driving potential from these services while back-end costs may have been untenable.
For VillageMD, they are proceeding with some additional peace of mind knowing that each facility will be created in a repeatable and consistent manner as they expand. Virtually all these new primary care clinics will also have an attached, full-service pharmacy. Combined, this allows them to better serve their patients' needs.
Moving Off-Premise
While some mature organizations grapple with how to scale their existing footprints to align with the times, other brands are trying to chart a path for market growth that won't be too much to swallow at once. And at the risk of turning that statement into a pun, this is especially magnified in the food and beverage categories.
Either through restriction or customer hesitation, the scale back of in-store dining has been a sea change for much of the industry. Carryout and delivery have brought needed business to many establishments. For those that weren't previously set up for a revolving door of takeaway orders, this presented a whole new set of store planning, queuing, throughput, and even social distancing concerns.
The ghost kitchen trend preceded COVID-19 but has been catalyzed since its arrival based on some of these shifts. Rather than opening new facilities, restaurants can work with a third-party partner (i.e. Kitchen United) to lease kitchen space within a food service hub shared by other similar organizations. Orders can be received, prepared, and fulfilled in the same fashion as any other location, but the focus is primarily on delivery. Brands are afforded all of their back-of-house operations with minimal or non-existent costs regarding the front-of-house customer experience.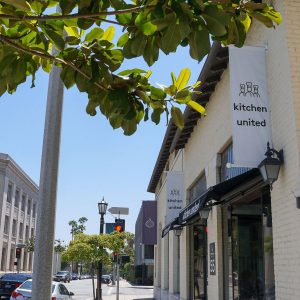 Full-service barbecue chain Famous Dave's has over 120 locations across the country and had considered the ghost kitchen channel before the pandemic, but the seismic shifts in customer behavior and their workforce led them to open their first facility in Chicago this year. Fulfillment considerations aside, the more measured investment in the space has allowed it to be used as a testing ground for optimizing the brand's menu, ordering process, and even their broader footprint considerations.
In recent years, premium Las-Vegas sandwich shop Capriotti's began using ghost kitchens as part of their approach for new market entry. Currently, the brand has three ghost kitchens in operation – two in Los Angeles and one in Columbus, Ohio. Rather than being a vehicle to manage off-premise growth, these have served as components of broader plans to grow into those areas. By making the product available in new regions and marketing it appropriately, ghost kitchens have been part of the equation for creating softer ground to consider digging into in the future.
A recent Euromonitor report estimated that the ghost kitchen market could reach $1T globally by 2030. The United States has approximately 1,500 ghost kitchens across the country, compared to a whopping 7,500+ in China. Taken together with the shifts in customer behavior, there will certainly be more and more use cases to examine in the years to come, though ideally under safer circumstances.
Thinking Outside of the Retail Box
Beyond collaborations between brands and their landlord and developers, there have been some more direct partnerships with non-retail entities to help overcome some of the challenges of this past year. One such example has been XpresSpa's since-expanded "XpresCheck" pilot program at JFK International Airport.
Certainly, XpresSpa is no stranger in American airports, offering on-the-go beauty treatments and neck massages across the country. When those services were deemed non-essential at the pandemic peak, operations had to halt. In parallel with their spas closing, there was an increase in the need for COVID-19 testing capabilities – presenting an opportunity to potentially repurposes some of that shuttered space.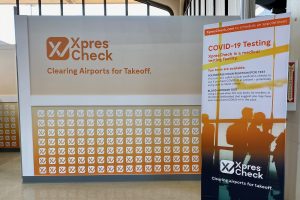 Working with officials at JFK, XpresSpa converted one of their existing locations into a clinic. Supplemental space was even provided in the form of a modular addition to the Terminal 4 Arrivals Hall. This facility featured separate testing rooms capable of screening for both COVID-19 and antibodies, with the capacity to test up to 500 individuals daily. The concept was originally targeted at airline and airport employees but was expanded to passengers in August. It has since grown to additional sites, including Newark Liberty International Airport.
This type of clinical testing was a big departure from the norm for a health and beauty provider. Again, however, it's an example of organizations turning unique challenges into potential opportunities through careful consideration of each party's needs.
If negative tests become a contingent requirement for some international flights moving forward, airport authorities that moved early may be best positioned to manage screening and administration requirements. Efforts by XpresSpa and others to meet that need may become a large variable in that solution while supporting their own interests as a business enterprise as well.
Hopefully, as the calendar turns over, some of the more pandemic-specific considerations of these collaborations become moot points as the virus is defeated. If 2020 has been a brutal reminder of anything, though, it's that we truly can never be sure of what's coming around the corner. There will always be new challenges that can be overcome together.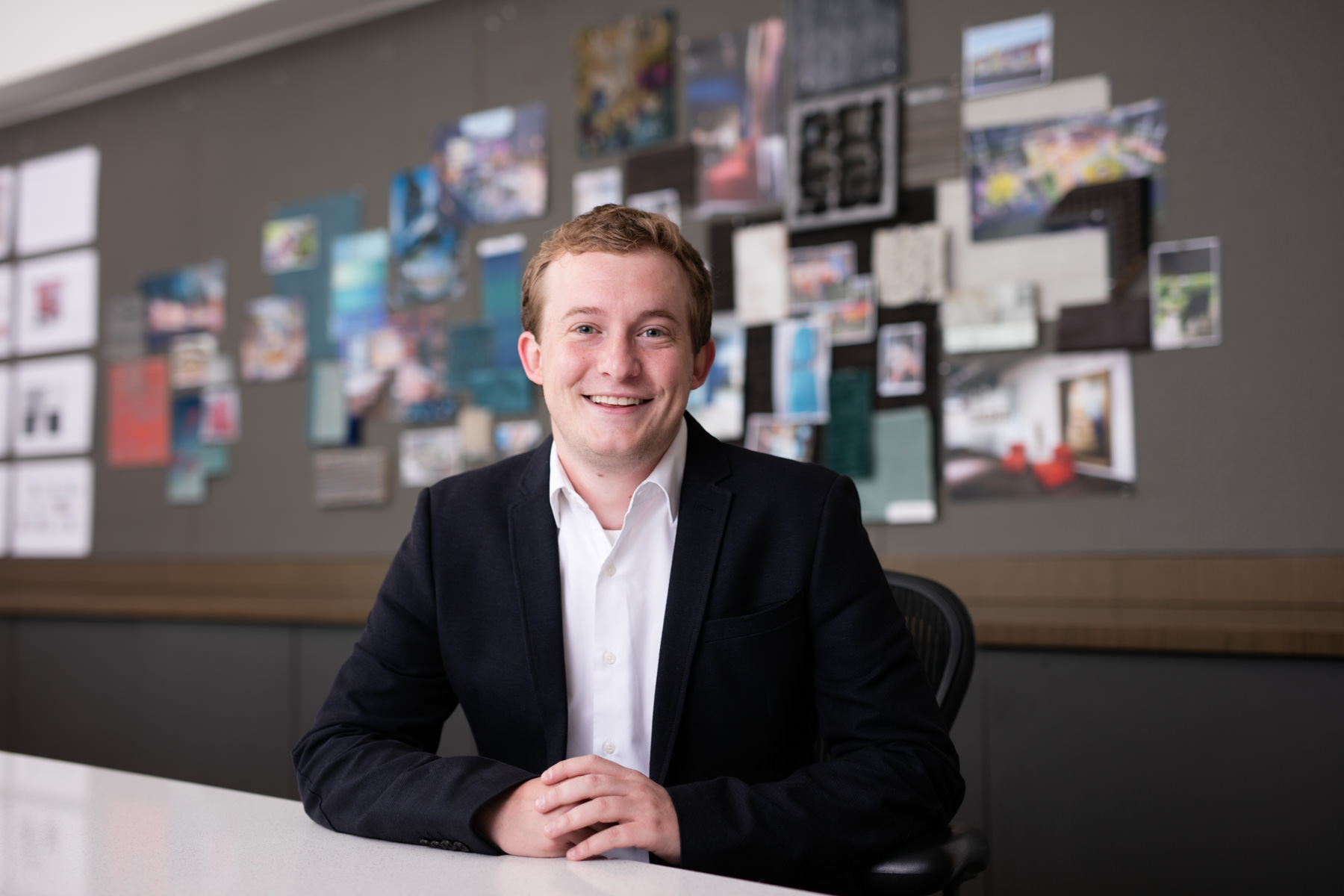 Robert Ausdenmoore, Director, Business Development
Robert Ausdenmoore is the director of business development and national client development leader within NELSON Worldwide's architectural implementation and global solutions practices. He has been with the firm since 2015 and is responsible for leading new and organic business development opportunities – from their initial qualification to the development of our recommended approach. This includes a specialized focus on A&E programs with scalable, multi-site implications. Robert graduated from Ohio University's EW Scripps School of Journalism with a degree in advertising management. Prior to NELSON, Robert held a similar role within Interbrand's retail center of excellence for nearly six years, managing projects that ranged from retail design to shopper insights, to implementation.