2019 was a tumultuous year full of political and social uncertainty. In our latest #SeeSomethingNew report we're taking time to look back on the biggest Strategy, Design, and Architecture stories of the year, exploring the key themes that captured our attention and uncovering potential trends and opportunities to carry us into the 2020s.
In Part I of our three-part 2019 Year In Review series we're focusing in on all things culture, travel, and hospitality. From defining moments in society that changed the way we think to bold travel moments that are transforming the way we experience the world, read below for events and concepts worth remembering.
Retail
The word "Omnichannel" has been thrown around for a few years, but 2019 saw the shift to really thinking about the shopping and buying journey as a flow between online and offline. A Google survey showed that 84% of US shoppers who physically visited a store started by searching online before heading out—either to check that their desired item was in stock on location or to do some pre-buying research. Buy Online Pickup In-Store (BOPIS) also saw a surge in adoption, with about 45% of global shoppers using the method and appreciating the additional flexibility.
This increased adoption of technology created a unique tension for brands and consumers, many trying to balance the desire for personalized, human connections and a sense of community while also allowing people to shop solo without feeling like they were being hustled or sold. Lululemon answered this with their new Chicago flagship by creating their first experiential model, complete with class space and a restaurant in addition to their retail assortment. Nike went the other direction with their House of Innovation model, leaning into their Nike App to allow for self-guided shopping and information gathering.
Concepts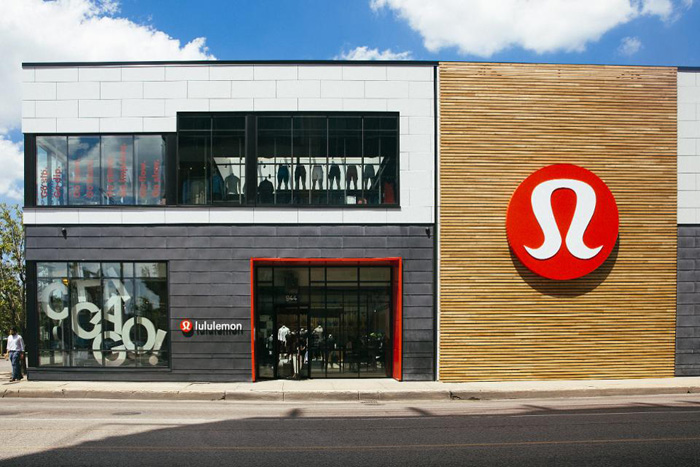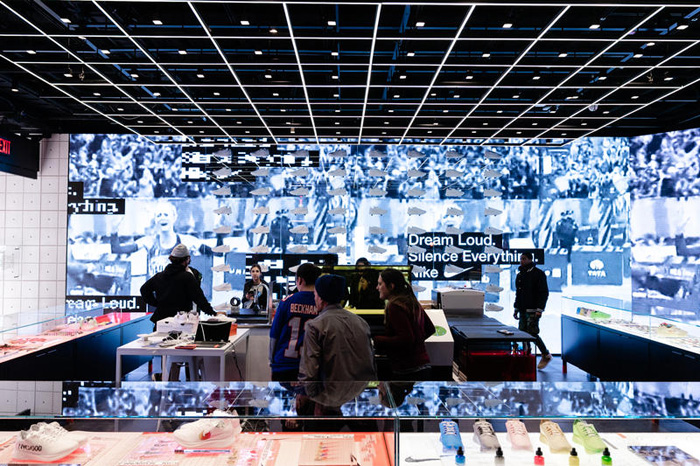 Restaurants
Tastes continued to embrace global flavors, while (nostalgic) comfort food reigned supreme. The Open Table Top 100 for 2019 included a lot of American and Italian flavors, but a growing appetite for more diverse flavors was represented overall with cuisines like French, Japanese, Latin American, Mediterranean, and Middle Eastern. Looking to another influential food publication, Bon Appétit released their list of hot spots with picks ranging from trendy coffee houses and diners in NYC, quaint bakeries in Detroit, and a surprising array of Asian-influenced restaurants across the country. Many cities have responded to this desire for a variety of flavors by embracing the concept of Food Halls. From the heritage Chelsea Market to the relative newcomer Ponce City Market, consumers can meet up with friends who want to get together, but want different things – or they can create their own sampler platter mixing Pad Thai, Craft beer, and Fried chicken if that's what they're in the mood for.
Another major shift we saw in 2019 was the continuous growth of plant-based lifestyles. The concept of "Plant-based" evolved in itself over the year as well, shifting from a term that connoted strict Veganism to a more broadly accepted term indicating a diet composed of more whole, healthy foods without meat. Brands like Walt Disney World have jumped into this, creating a special menu callout for these plant-based items—an entire blog is dedicated to helping visitors find these options. Other popular fast food and QSR brands like Burger King and KFC have trialed some plant-based options successfully. Instead of leaning into "plant-based," Chipotle added onto their brand reputation by launching Lifestyle Bowls that took the meal adaptations guests have been using to fit their different lifestyles (Keto, Paleo, Whole30, etc) and turning them into pre-set offerings. For some more inspiration, we talked about this last quarter as well.
With all of these changes, it's essentially expected that brands offer a wide variety of both fresh and packaged "better-for-you" options. Even 7-Eleven took notice and expanded their "healthy choice" to include cold-pressed juices, healthy salads, and pre-packaged snack dips that fit all kinds of nutritional goals and regimens.
Concepts