Today, people move fluidly from experience to experience resulting in everchanging environments that are shaped by the lifestyles and needs of people and communities everywhere. From coast to coast, our teammates are at the forefront of transforming environments and are on the pulse of the trends that define them. In our latest Regional Round-Up series, we'll be connecting you with leaders new and familiar in NELSON offices across the region to explore and highlight regional architecture and design trends across all industries.
This week, we're introducing you to our Central regional teammates:
---
Legal Workplace Design
with Kristin Cerutti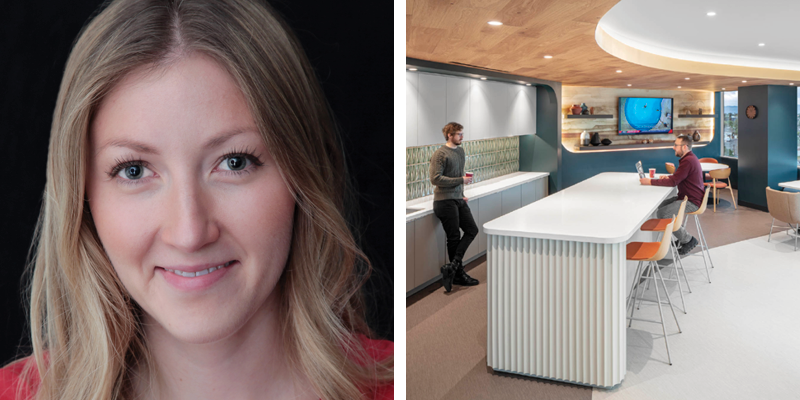 TRENDS:
In recent years, law firms have begun questioning the design of their office environments. More progressive planning concepts have grown in popularity, and assigned private offices are no longer a given. Filing cabinets are being replaced by the cloud and reviewing contracts almost doesn't call for a human at all anymore. The practice of law is centered on individualized work, privacy and confidentiality, and long hours, but with a new generation of attorneys entering the workforce and various external factors creeping their way into the legal workplace culture, how will the future office look and function?
CHALLENGES:
Within our Legal Design practice, we work with many firms whose services and culture are rooted in apprenticeship and mentoring. Working in tandem with their senior colleagues, associates learn their trade through observation, hearken through words of experience, and executing. In our consistent dialogues with senior partners throughout the pandemic, there has been a consistent theme in the difficulty of mentoring remotely and how best to solve the problem.
WHAT'S NEW FROM NELSON:
Our design team is currently designing a legal workplace that allows 90% of staff/attorneys non-assigned desk space. This hoteling model allows for teammates, no matter their role or level, to sit wherever they choose. The project is also utilizing nodes within the office to provide areas where entire practice groups or departments can come together a few times each week and have access to the people and tools they need to be most effective.
Kristin is an experienced commercial interior design leader focused on improving others' lives through thoughtful, sustainable, functional, inclusive design. She is NCIDQ, LEED AP ID+C, and WELL AP certified and knowledgeable in various topics including legal workplace design and neurodiversity.
Restaurant Design
with Aaron Ruef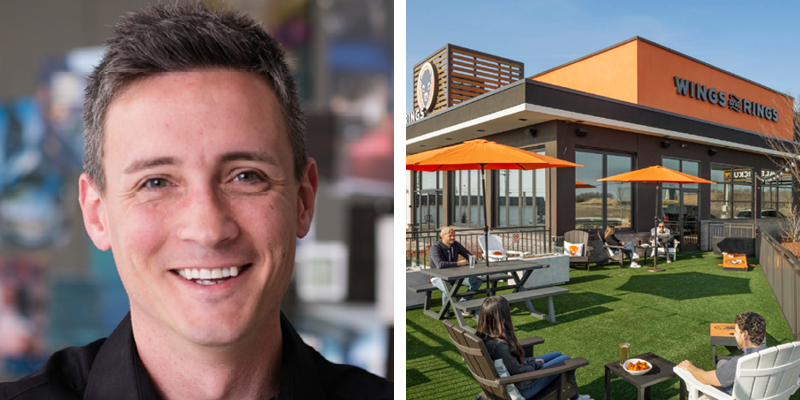 TRENDS:
Restaurant brands should prepare to focus on versatility and flexibility in a market landscape that is in constant evolution. Rather than making assumptions based on trends in technology, brands should look to be grounded in strategic knowledge and relevant evaluation of their customer need-states in order to get ahead of the game. We see that non-traditional brand activations, brand extensions, and heightened service hospitality provide opportunities for unconventional brand experiences that deliver meaningful responses to these consumer needs.
CHALLENGES:
As we navigate the evolving culinary landscape, one of the biggest challenges facing restaurants now is how to activate the brand experience with maximum [yet premium] flexibility to accommodate new dining behaviors, address consumer needs and expectations, and find new opportunities for growth. Whether in brick and mortar, exclusively online, or somewhere in between, existing access channels need to be challenged and our design solutions need to be highly considered, easily authentic, and relevant for the consumer.
WHAT'S NEW FROM NELSON:
We recently teamed up with sports restaurant franchise Buffalo Wings & Rings (BW&R) to create a refreshed brand and new full dine-in concept. The rebrand begins with a modern yet residential exterior design including a new curbside valet concept where customers can place and pick up their orders without leaving their vehicles for the ultimate off-premise service experience. Inside, the experience is intentionally organized to fully support a wide range of diners, from families to rabid sports fans to casual diners and socializers, this concept supports the flexibility of service styles and dining habits. To expand the already robust entertainment offer, we integrated modern finishes, strategic uses of branding and color, and a 3-sided feature bar for day-part flexibility. The restaurant also features indoor and outdoor lounge spaces and gameplay areas for an extended brand experience.
Aaron is an instrumental leader within our restaurant & retail design studio. With more than 20 years of design and client services experience, his attention to detail, organizational abilities, and effective problem-solving skills allow him to oversee all facets of our project from concept to construction.
Asset Strategy
with David Filak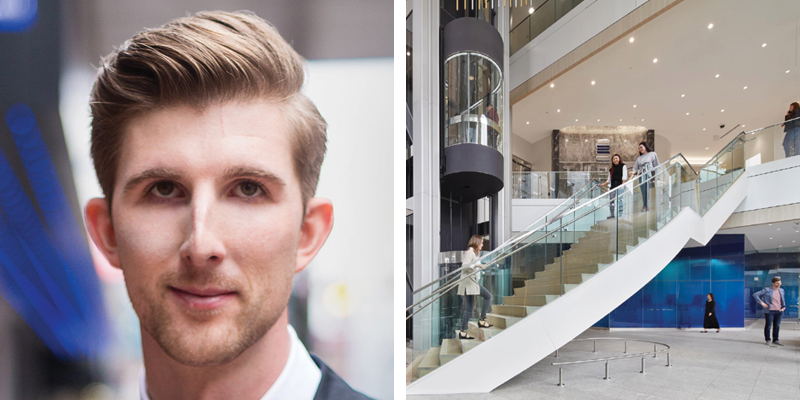 TRENDS:
For landlords looking to attract tenants, providing digital space experiences are key to successfully marketing a property or space. Providing these digital tools not only allows greater flexibility than typical construction but makes it easier to tell the full story of a building and its amenity package. The trend we are seeing here is bigger budgets going to storytelling and as we move toward a more virtual world, these tools are only going to continue growing in popularity. For the marketing of Two22, one of our latest Asset Strategy projects in Minneapolis, our team worked closely with Sky Candy Studios and Commonwealth Commercial to direct a fly-through that highlights the building's transformation and various amenity spaces. WATCH THE FLY THROUGH HERE.
CHALLENGES:
Through the pandemic, change has been challenging. But our focus on customer experience has heightened because now more than ever being able to adapt to changing customer priorities remains vital to our success as an organization. We find ourselves in this acceleration stage of our digital transformation – the continuous adoption phase of new and emerging technologies to improve business processes, systems, and culture, in order to deliver better customer experiences and compete in our market.
WHAT'S NEW FROM NELSON:
As a result of our Digital Transformation – you'll soon see some cutting-edge project management, status tracking, and reporting tools launching out of NELSON directly focused on elevating the customer and teammate experience. Our team has done an amazing job, pivoting quickly to get out ahead of the market and develop these tools into a comprehensive package that will make waves in the marketplace. We're really excited to share more as we move into beta testing with clients this fall.
David is a dynamic leader that focuses on the customer journey and positioning of our team to be the best partner possible. Infusing digital tools & technology solutions into our delivery strategies, he helps to equip our clients with the tools they needed to sell space faster and works closely with our design visualization team
Asset Strategy
Insight
Retail
Workplace