Today, people move fluidly from experience to experience resulting in everchanging environments that are shaped by the lifestyles and needs of people and communities everywhere. From coast to coast, our teammates are at the forefront of transforming environments and are on the pulse of the trends that define them. In our latest Regional Round-Up series, we'll be connecting you with leaders new and familiar in NELSON offices across the region to explore and highlight regional architecture and design trends across all industries.
This week, we're introducing you to our Southeast regional teammates:
Craig Anderchak, Market Leader – Interior Design | NELSON Atlanta
Kelly Mastropasqua
Samer Hamde, Southeast Regional Leader | NELSON Atlanta
---
Workplace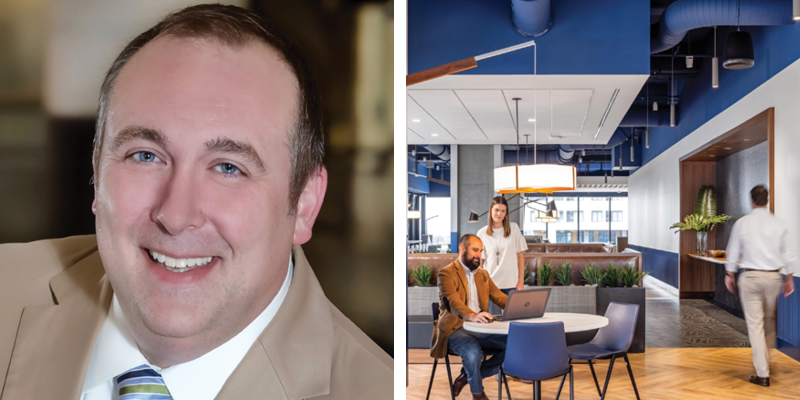 TRENDS:
Design leaders are quickly becoming the ones to look to for opinions on the future of the workplace. We are seeing massive reductions in space leased, a stronger focus on health and wellness, and some corporations are completely shuttering the traditional office space in favor of forever working from home. All of this has taught us some valuable lessons that will indefinitely change the landscape of the traditional office environment.
CHALLENGES:
Before 2020 we worked to take down walls, we sent the panel system to its grave, we debated the effectiveness of the open office, and we worked to drive down space required per employee. We even tried to allow technology to make our lives easier and more efficient. We are currently balancing what an office needs and are being faced with the challenge of making sure these spaces provide meaningful experiences that get employees on all levels excited to return to the office.
WHAT'S NEW FROM NELSON:
Our team recently finished the design and development of a leading technology company's headquarters in Midtown Atlanta. Shifting from a long-standing work-from-home culture, we created a state-of-the-art, sustainable, and wellness-focused innovation center that is a performance-based workplace. The space fosters open, agile collaboration to produce innovative solutions. The office is a modern-day, post-pandemic workspace, that creates an environment that seamlessly integrates high-end technology, provides essential daily conveniences for employees, and incorporates meaningful health and wellness features.
Craig's expertise lies in strengthening the breadth, value, and expertise of NELSON's regional interiors practice. As a leader, he supports and mentors design teams through sound management structure at the project, departmental, and office level.
Asset Strategy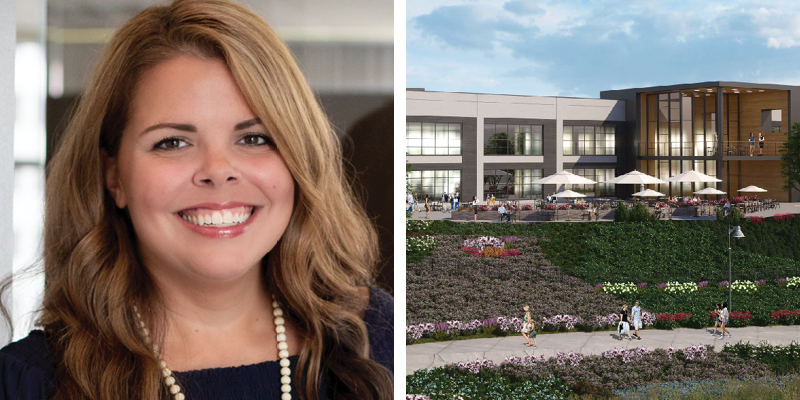 TRENDS:
As the real estate landscape continues to evolve in response to the pandemic, the emergence of the "hybrid workplace" becomes more and more prevalent. The year 2020 advanced our remote work culture and taught us that employees can operate and be productive from the comfort of their own homes. As some companies begin to return to the office (and some not at all), we are seeing the workplace begin to reallocate space to allow for the simultaneous function of in-person and virtual collaboration/production. While flexibility and technology have always been important, they are now at the forefront and the key to long-term success for the future of office space.
CHALLENGES:
Health, wellness, and easy access to amenities continue to be key drivers for tenants in selecting a new office space or retaining their current footprint. As the response to how we work post-pandemic becomes the norm (not the reaction), landlords are challenged with creating amenities that compete with the comfort of one's private residence. The office building should offer a sense of destination through features such as amenities that blend lifestyle with hospitality, direct access to outdoor space and wellness facilities, and integrated technology platforms.
WHAT'S NEW FROM NELSON:
Our team recently designed a ground-up headquarters project in Alpharetta, GA for one of the largest refined products companies in the United States. The property is completely customized for the end-user, allowing for various amenities with direct access to the outdoors on multiple levels. The interior is designed with universality and future flexibility in mind with standard office and workstation sizes throughout and a multitude of collaborative space "types." The building/space has the ability to grow with the end-user in regards to future functionality, technology, and brand.
Healthcare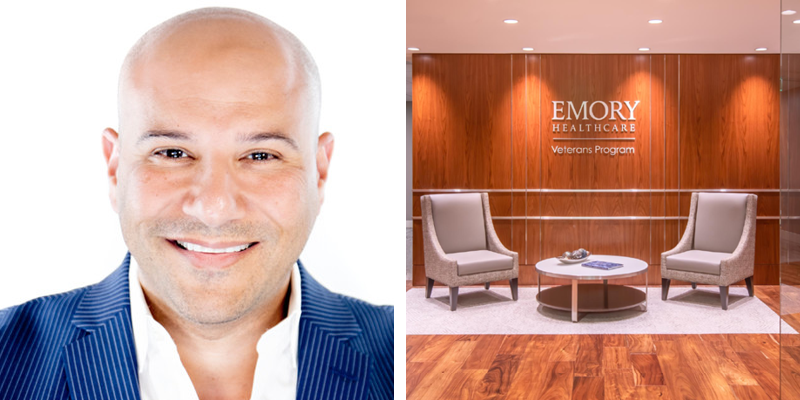 TRENDS:
In 2021, we will see a shift in patient expectations. The pandemic has caused virtual visits and telehealth to increase exponentially and there will continue to be an increase as older Americans embrace technology and as remote patient monitoring devices become more popular. In addition, the outpatient phenomenon will continue as healthcare systems expand their services closer to neighborhoods. This trend explains the growth in micro-hospitals with emergency departments.
CHALLENGES:
The pandemic has accelerated outpatient surgical exodus from hospitals toward Ambulatory Surgery Centers (ASCs). Other contributors to outpatient growth include reduced cost, lower case cancellation rate, payers advocating for the use of ASCs, and Centers for Medicare & Medicaid Services (CMS) plan to eliminate the inpatient-only list. As this trend continues, it is important that hospital executives find ways to build a footprint in the ambulatory world.
WHAT'S NEW FROM NELSON:
Behavioral Health facilities have evolved to provide patient-centric environments similar to hospitality. The facilities that NELSON is currently working in give greater thought to finishes materials and textures that provide a sense of home and comfort as well material authenticity. Space planning and design include common gathering areas to encourage patients to create a sense of comradery and fellowship. Providing tunable, dimmable lighting allows the patient to perform activities under different light temperatures and intensities.
Samer's extensive background and market understanding, from design to business structure, will allow him to cultivate his team while expanding the firm's expertise. Samer has a diverse background in design, construction, and project management.
Curious to learn about what's going on in other regions?
Check out our Central, West, and Northeast Roundups.
Asset Strategy
Healthcare
Insight
Workplace