Today, people move fluidly from experience to experience resulting in everchanging environments that are shaped by the lifestyles and needs of people and communities everywhere. From coast to coast, our teammates are at the forefront of transforming environments and are on the pulse of the trends that define them. In our latest Regional Round-Up series, we'll be connecting you with NELSON teammates from across the country, both new faces and long-time leadership, to explore and highlight regional trends and shifting consumer expectations, across the industries we serve.
This week, we're introducing you to our Central region teammates:
---
Asset Strategy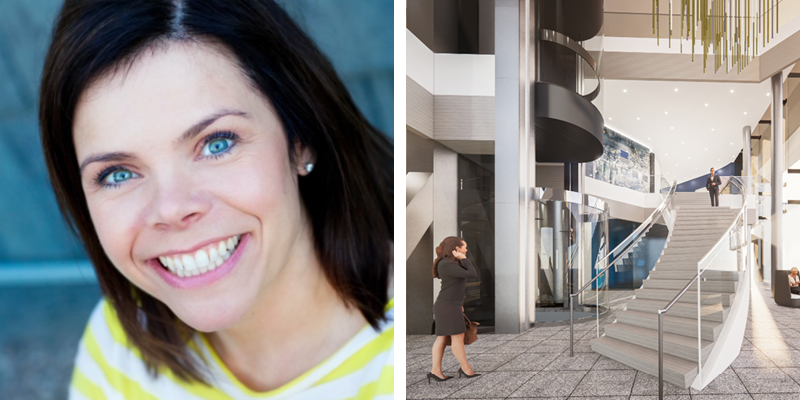 TRENDS:
In our region, real estate investors are using this time to explore hidden gem markets. Minneapolis, Seattle, Portland, and Cincinnati were in the top metropolitan statistical areas that experienced the highest surge in Q3 2020 with buyer interest. This trend is anticipated to continue throughout 2021. With this, we will continue to see an increased focus around asset repositions to create transformational experiences that are resilient, dynamic, and flexible.
CHALLENGES:
Changing attitudes on the role of the office. A challenge many are facing is the uncertainty on how to respond to the future of workplace and the evolving expectations of the workforce. 2021 will be a year of transition. This creates an opportunity to look forward, reshape, transform and evaluate workplace strategies. Assessing how work gets done and the human experience connected to it.
WHAT'S NEW FROM NELSON:
Recently completed, the Two22 building offers an evolved workplace. A show-stopping transformation, this space has evolved into what companies will be seeking in 2021 and beyond. Reimagined lobby spaces, light-filled atrium, an amenity lounge, exclusive tenants only amenity lounge, first-class conference center, state of the art training room, dedicated pre-function space with connected lounge above, and an outdoor rooftop deck. At 41 floors, Two22 is the fifth tallest building on the Minneapolis skyline and offers unrivaled light and breathtaking views.
Deanne Erpelding is experienced in the performance of full-scope interior design, workplace strategy, and project management. She consistently demonstrates the ability to influence, motivate and inspire collaborative teams to enhance user experience. Her commitment has enabled her to build long-lasting relationships with clients across the country.

Retail & Hospitality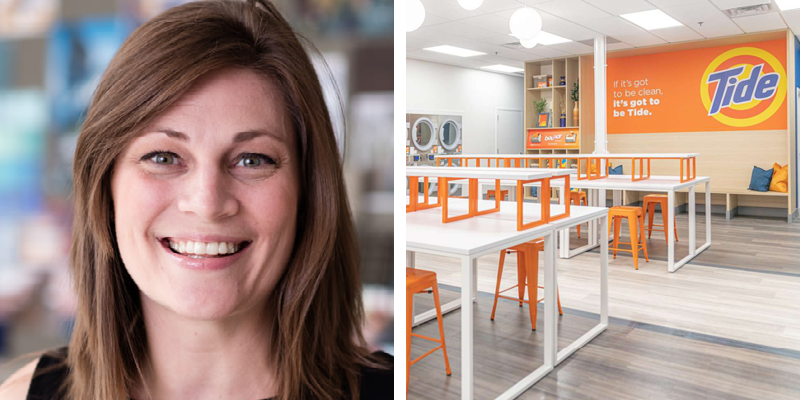 TRENDS:
Staycations! With COVID restrictions a rebirth in "staycations", "the great outdoors" and "road trips" has gained a renewed interest. While many people in the Midwest may long for days at the beach on a coast or international destinations, a new focus on local attractions, weekend stays and camping outdoors is the new must. What is exciting is seeing these nearby hotels, restaurants, and retailers pivoting to support local activities and local "tourism." Shop local, Stay Local, Explore Local is here to stay and as restrictions are lifted, the retail, hospitality and restaurant industries must not lose sight of the critical role of these experiences.
CHALLENGES:
The main challenge for brands now is anticipating the "new normal" or the "future normal'. I applaud the restaurant industry for shifting fast, but I questions is what is here to stay and how will consumers dining patterns will shift in the future. Over the last year meal kits, delivery and pick-up services, and newer "ghost kitchen" formats have demonstrated how agile and innovative the industry truly is. The opportunity to bring the sensory experiences back to dining back after the pandemic is what excites me most.
WHAT'S NEW FROM NELSON:
Located in Chicago, the Tide Laundromat concept we recently completed (and is now open!), is a modern take on the future of laundromat service. Not your ordinary laundry cleaning experience, the Laundromat leverages various technologies to enable everything from digital pay to the country's first smart auto-dosing detergent machines. Reimagining the laundromat experience, the concept has redefined convenience and service backed by the power of the Tide brand.
Robyn Novak's experience includes developing multiple domestic and international brand experiences and leading the teams that bring them to life. Overseeing Retail and Hospitality, her philosophy is to master form and function in every design solution in order to create environments that leverage consumer insights and progressive thinking.
Workplace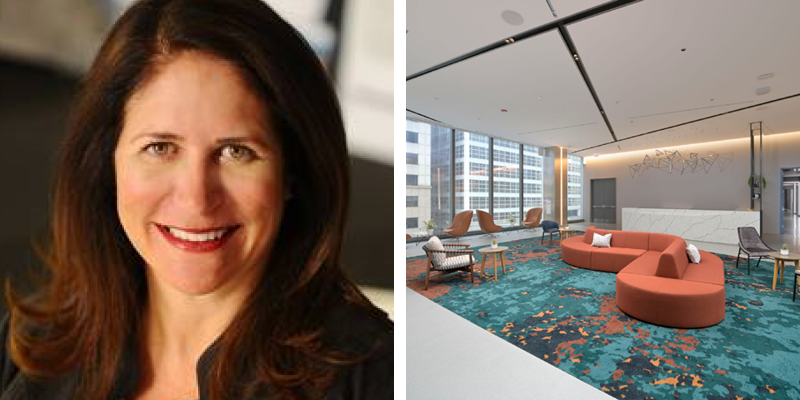 TRENDS:
Top trends we are seeing today include the downsizing of real estate requirements and the creation of spaces that accommodate mobile workers and purposed based work. Many organizations are redesigning their spaces to accommodate 20% of people who would like to be in the office every day, 60% who want to flex between 2-3 days of coming into the office per week, and then 20% who would like to be fully remote. Newly designed spaces will include state of the art technology and furniture which will enable collaboration virtually and in the office connecting the digital to the physical environment.
CHALLENGES:
Because the future of work is evolving, organizations are seeking our help in getting employees ready for the new environment and the hybrid work. Through surveys, change champions, communication plans, and change playbooks, we are helping our clients get excited and anticipate the future in the workplace.
WHAT'S NEW FROM NELSON:
The offices we are currently working on will play a very different role than those designed in the past. Recently, we were tasked will developing a new, purpose-driven environment that acts like a chameleon adapting with employees. Offices like these will have fluid foundation with no concrete delineation of intent. Furniture is modular and can be transformed easily for different purposes. Whether it's a celebration, team building session, or client brainstorm meeting, workers will gather at these energized hubs to innovate and engage.
Barbara Riekse is a results-oriented business leader and team builder. Her experience in commercial real estate, design project leadership, and construction management allows her to communicate ideas to team members and clients alike to generate effective operational real estate, facility, and workplace strategies.
Curious to learn about what's going on in other regions?
Stay tuned more more Regional Roundups
Asset Strategy
Hospitality
Insight
Retail
Workplace