Today, people move fluidly from experience to experience resulting in everchanging environments that are shaped by the lifestyles and needs of people and communities everywhere. From coast to coast, our teammates are at the forefront of transforming environments and are on the pulse of the trends that define them. In our latest Regional Round-Up series, we'll be connecting you with NELSON teammates from across the country, both new faces and long-time leadership, to explore and highlight regional trends and shifting consumer expectations, across the industries we serve.
This week, we're introducing you to our Northeast region teammates:
---
Design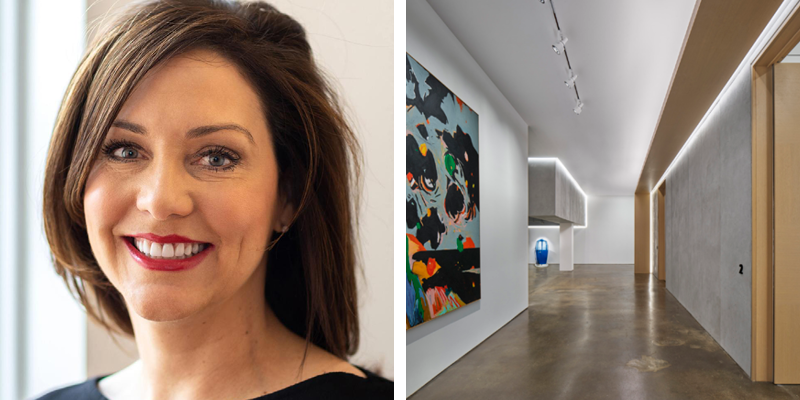 TRENDS:
In the past ten months, the world's patterns of movement have changed significantly causing a shift in real estate strategy for our clients. This evolution creates opportunity and provides the needed catalyst to evaluate and reposition core holdings. As we consult with our clients to realign their portfolios, we find that experience design lives at the intersection of brand and real estate. This trend provides a significant opportunity for NELSON given our keen ability to create spaces that are accessible, inclusive, and create a sense of belonging – all compelling factors as organizations return to work. For many clients, physical space is the most under-estimated asset in their marketing mix.
CHALLENGES:
A key challenge facing our clients today across all sectors is the changing and elevated expectations of their users. As consumers, users, shoppers, and workers–we carry with us all of the experiences we have had from one brand to the next, blurring the lines between hospitality, retail, workplace, and healthcare. The pandemic has certainly accelerated the need for brands to map new territory, collaborate and co-create experiences with their users, and have the courage to drive innovation and new thinking. Adopting this mindset and enabling and supporting the experience with immersive and integrated technologies will position our clients for the long game.
WHAT'S NEW FROM NELSON:
Our New York City teammates recently debuted one of our latest projects for Uovo Fine Art Storage, an art storage space provider that specializes in safeguarding high-value fine art, fashion, interior design, and archival collections. Considering the range of experiences that were to occur in the facility, our team's approach reimagined the interplay between the warehoused content and the various audiences who view, visit and curate the collections. Part warehouse, part retail, part immersion zone, space created a dynamic connection between what was once stagnant archival items and creating a platform for storytelling and intimate viewing. We look forward to working on the brand's new warehouse spaces in Florida and corporate headquarters in the future.
Vicki is a passionate visionary that focuses on leading and driving success for our Northeast region. Based in our New York City office, her 23+ years of leadership, brand, and storytelling expertise, allow NELSON to provide a unique approach to experiential design, culture, and the power of physical space as an engagement tool to activate the spaces we design and develop for clients.
INDUSTRIAL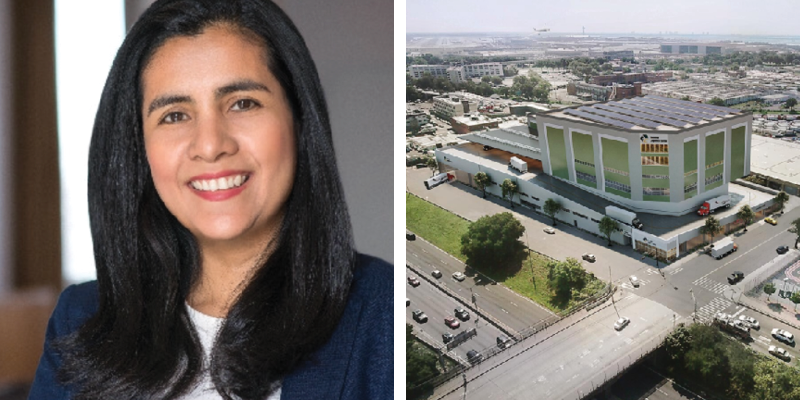 TRENDS:
More than ever, clients of all shapes and sizes are reaching out to initiate conversations and explore opportunities within the industrial space. From first-hand experience, there is strong interest in repositioning empty office parks to industrial space in the Northeast region, especially in the New Jersey and Long Island areas. In addition, another major trend we are seeing today is retail-to-warehouse conversion. As e-commerce only continues to accelerate, brands will only continue to innovate at the supply chain level.
CHALLENGES:
There has been a remarkable growth in the data center market, this is a result of real estate firms looking to add this market as a permanent sector in their portfolios. Amazon Web Services (AWS) brings 60% of operating income to Amazon, and with Microsoft and Google account for more than half of hyperscale data centers. Today and in the future, it is critical for architects and designers to stay at the forefront of innovation when it comes to these types of facilities and the ever-changing industry of e-commerce.
WHAT'S NEW FROM NELSON:
Our New York City team is currently working on Triangle Equities' new Terminal Logistics Center. The multi-level facility is designed for first and second-floor tractor-trailer access, offering tenants an enclosed, secure operational environment. Located just outside of John F. Kennedy Airport, this best-in-class, one-of-a-kind industrial space will help to meet the incredible demands of the local air cargo market. Due to the limited land available in the city and surrounding areas, going vertical is the next approach to maximize the investment on a property and reduce the distance to key locations while responding to the growing demands of e-commerce.
Monica has over 19 years of experience working in architecture. As NELSON, she focuses on growing our industrial presence in significant market cities within the Northeast, including Philadelphia, New York City, and Boston and emerging suburban markets. As a sustainably-minded designer, Monica will create a dynamic team that will build ultramodern facilities in buildings that have outlived their original use.
ASSET STRATEGY
with Haril Pandya, FAIA LEED AP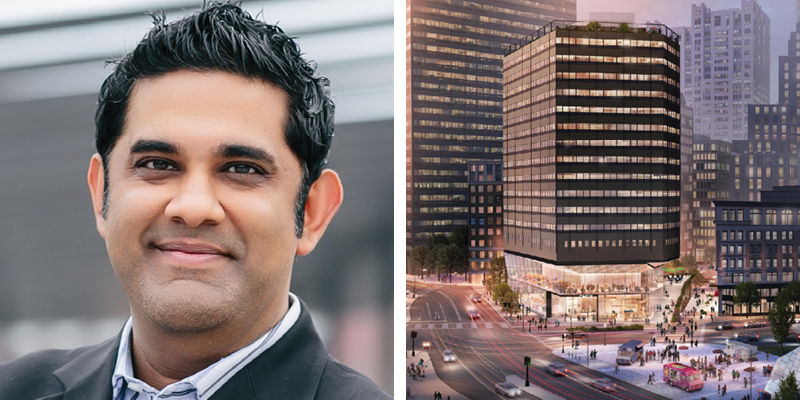 TRENDS:
We are seeing a tremendous amount of opportunity in both building repositioning and asset strategy. This stems from looking at the full opportunities of a building or a site; urban or suburban. Today, building owners and developers are looking at real estate like they've never looked at it before and as designers and architects, we are also looking at these assets through a new lens. Popular developments include converting warehouse and office buildings into lab and life science facilities, repositioning wonderful historic buildings to make them relevant in the modern market. The other part of it is incorporating experiential and destination programming in mixed-use developments that are activated by residential, retail, hospitality, office, and life sciences.
CHALLENGES:
Today and in the future, we want to unlock the potential of every building and every parcel of land we collaborate on as design experts. There are so many challenges in building repositioning and adaptive reuse; going from one use to another, dealing with infrastructure systems of a building that require tremendous updating, and code in life safety requirements when dealing with older existing conditions. Our deep portfolio and expertise have given us a lot of insight, strategies, and bench strength to quickly understand and solve many of these challenges.
WHAT'S NEW FROM NELSON:
Currently, teammates in the Boston office are working on 149 Newbury Street and 175 Federal Sreet – two amazing projects located in the heart of Boston that have exceeded challenges presented by the site, the neighborhood, and existing building conditions.
As a national leader, Haril's goal is to partner with clients to provide insight, expertise, and design excellence for projects at all levels. Haril's sustainable design approach combined with his passion for adaptive reuse, repositioning, and ground-up value offers a fresh perspective to our work, client relationships, and overall branded strategy.
Asset Strategy
Industrial
Insight
Workplace