Driving Forces
More new apartment units will be built in 2020 than in any year since the 80s, a majority of them in cities with deep poverty and inequality crises. Many of these units are deemed untouchable for those in the local community because of cost and lack of proximity to affordable products and services. How can we solve this problem in the future?
The new equation for creating inclusive mixed-use developments: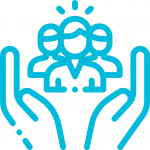 COMMUNITY
ENGAGEMENT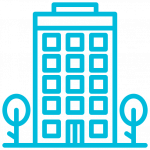 STRATEGIC
TENANT MIX

INCLUSIVE AMENITIES
AND RESOURCES
Developer Checklist
From affordable grocers, to operational and maintenance support, there are several ways to make a mixed-use destination more inclusive. Setting the foundation through community engagement, a strategic tenant mix, and inclusive amenities and resources is the first step. Download our checklist to learn more.
INCLUSIVE DESIGN IN ACTION
NELSON Worldwide recognizes the need for inclusive design in all spaces we work, shop, dine, stay, serve, live, play, and thrive.
COVID-19: NELSON Worldwide Repurposes Dark Anchor Spaces Into Healthcare Facilities
In today's highly-overwhelmed healthcare system, hospitals and clinics are turning to shuttered mall anchors as a way to offer a more centralized and convenient location for outpatient services. Our own Brad Earl shares with VMSD Magazine how dark anchor space can serve as an opportunity for healthcare facilities to get ahead of future demands.
The Future of America's Malls
It isn't a secret traditional malls are struggling to stay relevant and the COVID-19 pandemic has only accelerated the eventual change in the mall experience. The rise of e-commerce, Instagram-worthy experiences, and direct-to-consumer brands, are driving the shift in consumer spending habits, but your mall footprint still holds value, and shopping can be reinvented.
Sustainability Report
Corporate Social Responsibility
NELSON embraces design principles that positively impact our environment, our people, and community. Our teams are continuously expanding their education and awareness of best practices in sustainable design strategies and we use this knowledge every chance we get to bring sustainability to the forefront of the discussion. Read our report to learn more.
FEATURED THOUGHT
Omni-Dimensional Convergence
The COVID-19 pandemic spurred an overnight disruption to our daily lives—driving unprecedented shifts in every business sector. As hubs of commerce that span almost every sector, shopping centers and mixed-use properties will be forced to juggle a myriad of "new norms." Download the report to uncover six key shifts that will drive the future of the retail and mixed-use industries.
Download the report