Doug Bunker elevated to Vice President of Brand Identity and Communications group at NELSON Worldwide
By: NELSON Worldwide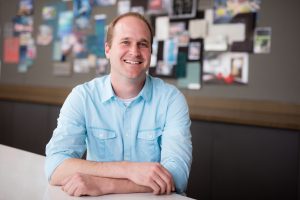 Doug Bunker has been promoted to Vice President of the newly renamed Brand Identity and Communications group [formerly EGD group within the Retail Practice], which will now sit as a dedicated team alongside Marketing and reporting to Chief Brand and Creative Officer Bevan Bloemendaal.
This move not only elevates creative and design across the NELSON brand, it also breaks down barriers to the group for all practice use, opening an untapped revenue stream for the organization. By creating a consistent and powerful visceral connection to the NELSON brand for all practices, Doug and his team bring their distinct mix of marketing savvy and business intel to articulate and elevate our brand assets, which play a critical role in brand storytelling and narrative.
Doug has the unique ability to leverage both right- and left-brained thinking to strike a balance between art and science that's critical in all brand communications. He and his team will be an integrated part of the project lifecycle, collaborating with all practices in articulating the nuances of global brands vying for disruption and distinction in their respective industries and consumer journeys.
With more than 20 years of agency experience, Doug has been a part of building brand awareness and brand identity within the built and digital environments in Retail, Hospitality, Mixed Use, Workplace, and Healthcare, crafting and defining a holistic creative vision that is unique and differentiating.