Adam Zingrone joins NELSON Worldwide as Studio Leader, Mixed-Use
By: NELSON Worldwide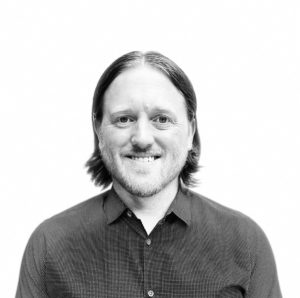 CHICAGO – March 24, 2023 — Award-winning architecture, design, and strategy firm NELSON Worldwide welcomes Adam Zingrone as Studio Leader, Mixed-Use. In this role, Adam will lead the multifamily and mixed-use studio in the Chicago office, leading business development throughout the city and the larger Midwest market.
"Adam approaches each project with the client and end user in mind," says Chairman and Chief Executive Officer at NELSON Worldwide John "Ozzie" Nelson, Jr. "His transparency and valuable insight allow him to develop strong client relationships, resulting in a successful project that meets the client's expectations and resonates with their community."
With more than 15 years of experience, Adam's work has encompassed large-scale projects and spanned several typologies, including healthcare, civic, mixed-use, and multifamily. In his previous role, Adam built a strong multifamily portfolio, including low, mid, and high-rise developments, in cities across the Midwest and East Coast. Throughout his career, he has developed a keen interest in complex project types, sustainable materials, and efficient building processes, as well as an innate ability to problem-solve while maintaining a strong emphasis on innovative design. He strongly believes in community context and delivering a project that responds to the client's and end user's needs, working closely with both entities by taking a realistic and honest approach.
As Studio Leader, Adam will be responsible for building client relationships to grow the firm's multifamily and mixed-use portfolio, overseeing projects, managing teams, and delivering meaningful results, with a commitment to build a diverse, innovative, and inclusive team in the Chicago office.
"I was eager to join the NELSON team and take on the opportunity to establish the firm as a leader in multifamily and mixed-use developments in Chicago and surrounding markets," says Adam Zingrone. "I look forward to expanding our practice and pursuing more urban infill, high-rise projects in the city's core."
Adam's notable projects include Domain CityGate in Naperville, Illinois; 360 Market Square in Indianapolis, Indiana; and Eleven33 Apartments in Oak Park, Illinois. He received a Bachelor's Degree in Architecture from University of Illinois – Chicago and a Master's Degree in Architecture from Boston Architectural College.
###
About NELSON Worldwide
NELSON Worldwide is an award-winning firm, boldly transforming all dimensions of the human experience through architecture, interior design, graphic design, and brand strategy. With more than 700 teammates across 20 offices, the firm's collective network provides strategic and creative solutions that positively impact where people work, serve, play, and thrive. The team combines industry knowledge, service expertise, and geographic reach to deliver projects across the country and around the world. Client partnerships across the NELSON network include Hilton, Macy's, Comcast, Simon Property Group, Prologis, Yum! Brands, Boston Consulting Group, T-Mobile, Emory Healthcare, SAP Fieldglass, Unibail-Rodamco-Westfield, Kroger, Hyatt, Bayer, Target, and many more.
Mixed-Use
Multi-Family
Press