Aaron Nacey Joins NELSON Worldwide as Senior Project Manager, CCJ&E
By: NELSON Worldwide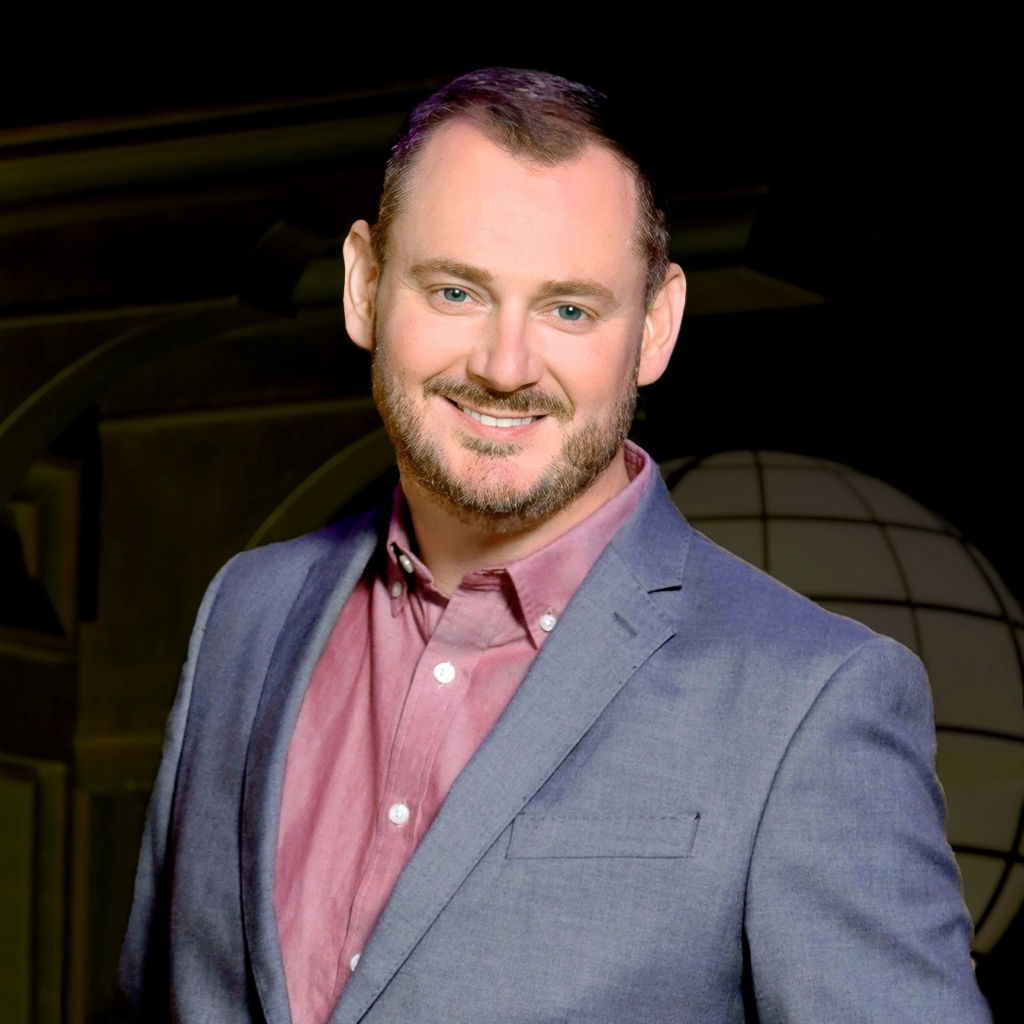 Alpharetta, GA – March, 17, 2023 — Award-winning architecture, design, and strategy firm NELSON Worldwide welcomes Aaron Nacey as Senior Project Manager, CCJ&E. In his new role, Aaron will cross-collaborate with the client, design and contracting teams to successfully navigate project scopes, schedules, and budgets from ideation to implementation. This comes as exciting news for the Civic, Community, Justice & Education (CCJ&E) practice on the heels of welcoming David Crotty as Regional Practice Leader this past December.
"Aaron has a proven track record in effectively managing and communicating all aspects of design, documentation, and construction administration to stakeholders," remarks Chairman and Chief Executive Officer at NELSON Worldwide, John "Ozzie" Nelson Jr. "He is adept at navigating challenges and has a natural ability to stay organized and analytical, always prioritizing client needs. He is a great addition to the NELSON team and we look forward to seeing him grow within the CCJ&E practice."
Embracing a creative and structured nature, Aaron will utilize his acute attention to detail and interdisciplinary approach to design and problem solving to achieve transformative and award-winning efforts. With more than 25 years of experience in architecture, engineering, construction and business, Aaron has a long history of working with local and state governments on project types that span various focus areas, including: university, parks, fire and police, maintenance, church, non-profit, theater, convention, sporting, and government office facilities. Previous clients of his include the Commonwealth of Kentucky, University of Southern Indiana, Murray State University, Kentucky National Guard, Unilever, and Alorica. Along with his breadth of project type experiences, Aaron will be adding depth to NELSON in the areas of adaptive reuse, roofing methodologies, and construction administration.
"NELSON's culture is rooted in diversity and inclusion, and that alone attracts, retains, and grows the bold-thinking talent required for lasting success," says Aaron. "I am eager to share my knowledge and elevate the team, and I look forward to helping every member shine brighter."
Driven by an avid desire to constantly improve our surroundings, Aaron draws inspiration from clients and peers in the form of a smile or exclamation of approval, indicating that the project is making a positive impact. Aaron's diverse portfolio of projects and methodologies has been featured and awarded by various organizations including AIA Indiana, AIA Kentucky, American School & University, Masonry Magazine, Metal Construction News, National Ready Mixed Concrete Association and World Architects.
Aaron earned his Bachelor of Science in Civil Engineering from Western Kentucky University. Prior to joining NELSON, Aaron co-founded and operated a successful Kentucky-based architecture firm. As NELSON Worldwide continues to grow its presence as a leader in the AEC industry, Aaron will employ his diverse skill set to amplify NELSON's efforts in the CCJ&E practice.
###
About NELSON Worldwide
NELSON Worldwide is an award-winning firm, boldly transforming all dimensions of the human experience through architecture, interior design, graphic design, and brand strategy. With more than 700 teammates across 20 offices, the firm's collective network provides strategic and creative solutions that positively impact where people work, serve, play, and thrive. The team combines industry knowledge, service expertise, and geographic reach to deliver projects across the country and around the world. Client partnerships across the NELSON network include Hilton, Macy's, Comcast, Simon Property Group, Prologis, Yum! Brands, Boston Consulting Group, T-Mobile, Emory Healthcare, SAP Fieldglass, Unibail-Rodamco-Westfield, Kroger, Hyatt, Bayer, Target, and many more.
Civic Community and Justice
Press